Bubble Puppy Daycare Receives Backlash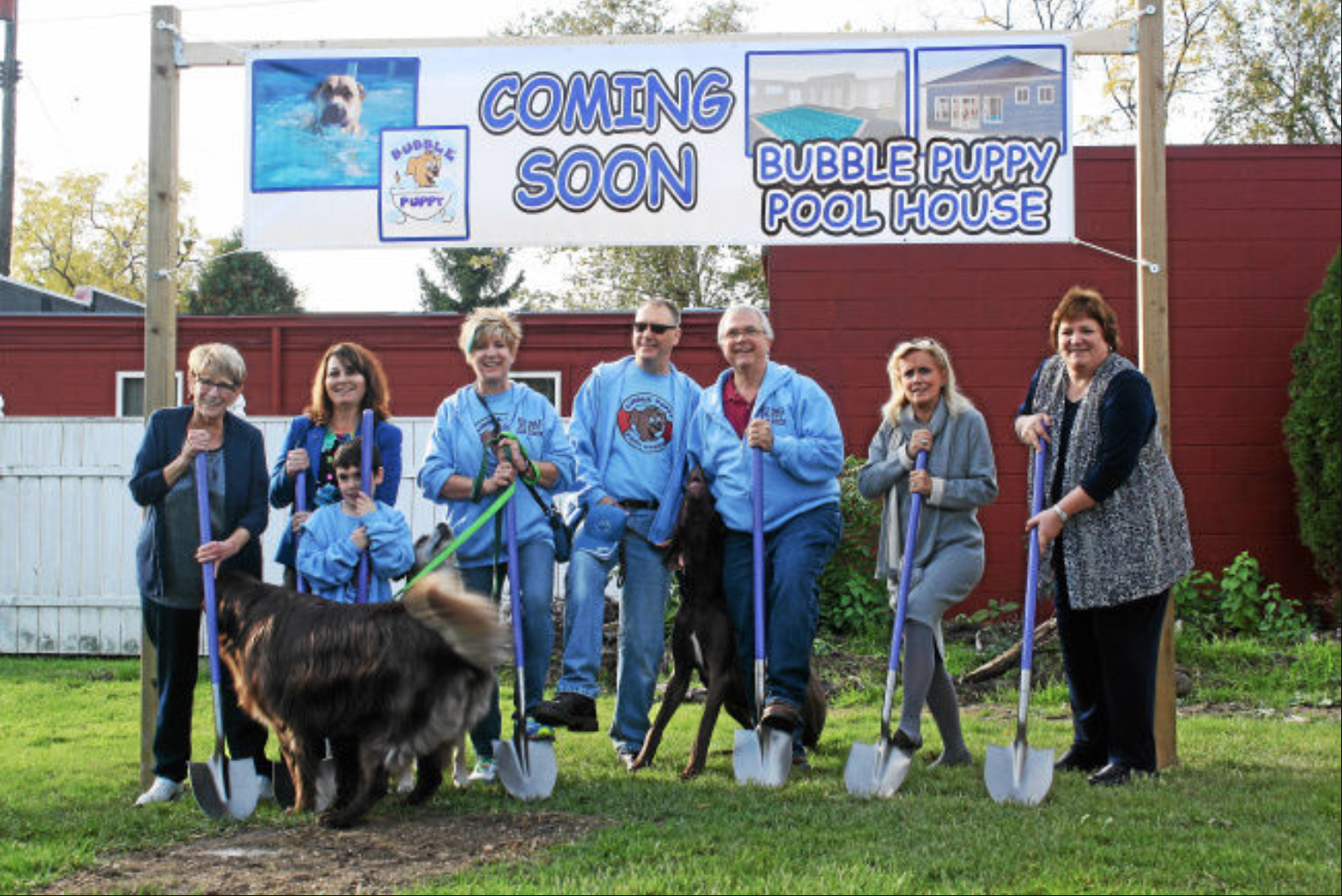 Bubble Puppy, first indoor pool for dogs in Trenton, opened in early 2017. Pictured: U.S. Rep. Debbie Dingell (D-12th District), second from right, and Trenton Mayor Kyle Stack (far right) were on hand for the ceremonial groundbreaking of the Bubble Pupp
The Bubble Puppy company has ruffled some feathers in Trenton, Michigan, with its plans to expand and open a new pet daycare. One disgruntled resident distributed a letter that claimed the puppy daycare will disturb its residents with "nuisance noise," and "the aroma" and reduce housing values. The letter claims, "Realtors indicate homes in the vicinity of a dog kennel would be subject to a negative impact on property values and difficulty in selling."
Many people in the Trenton area are pet owners and patrons of Bubble Puppy and look forward to the new pet daycare facility as a way for their pets to socialize and exercise. Trenton resident and pet parent, M. Kaminsky, stated that he "likes his neighbor's dogs more than he likes his actual neighbors sometimes."
With two veterinary offices and one veterinary hospital within the four or five block radius, and water bowls outside of many businesses on the hot summer days, many in downtown Trenton welcome Bubble Puppy's plans to expand. Trenton resident, J. Parkinson, who is not a dog owner said, "I wouldn't have a problem with it at all. Even if I lived next door to the facility I wouldn't have a problem with it. I have lived near bars and, if I am not mistaken, the VFW is near the building where the daycare will open. You mean to tell me there is never noise coming from any of the businesses like that? At least the doggy daycare will only be noisy during the day when it is open and not at night while people are trying to sleep."
In February of 2013 the grooming salon portion of the Bubble Puppy Company opened its doors in Trenton. Since then, owner Colleen Medere established Bubble Puppy as a fixture in downtown Trenton. The salon offers unique services like the "Pawdicure" which translates to a pedicure for furry family members. Another popular treatment is the "Furminator," a de-shedding treatment to terminate the undercoat in most double coated dogs.
Opening last year, Bubble Puppy pool house offers a place for locals to bring their pups on any day, rain or shine, to enjoy a heated, indoor, salt water swimming pool. Despite the letter warning residents against it, Medere plans to open the Bubble Puppy daycare in August.
Bubble Puppy takes appointments for grooming or pool time by phone: (734) 307 3773. Dog grooming is available seven days a week and cat grooming on Sundays.
Share it now!