Student Voices Heard in Lansing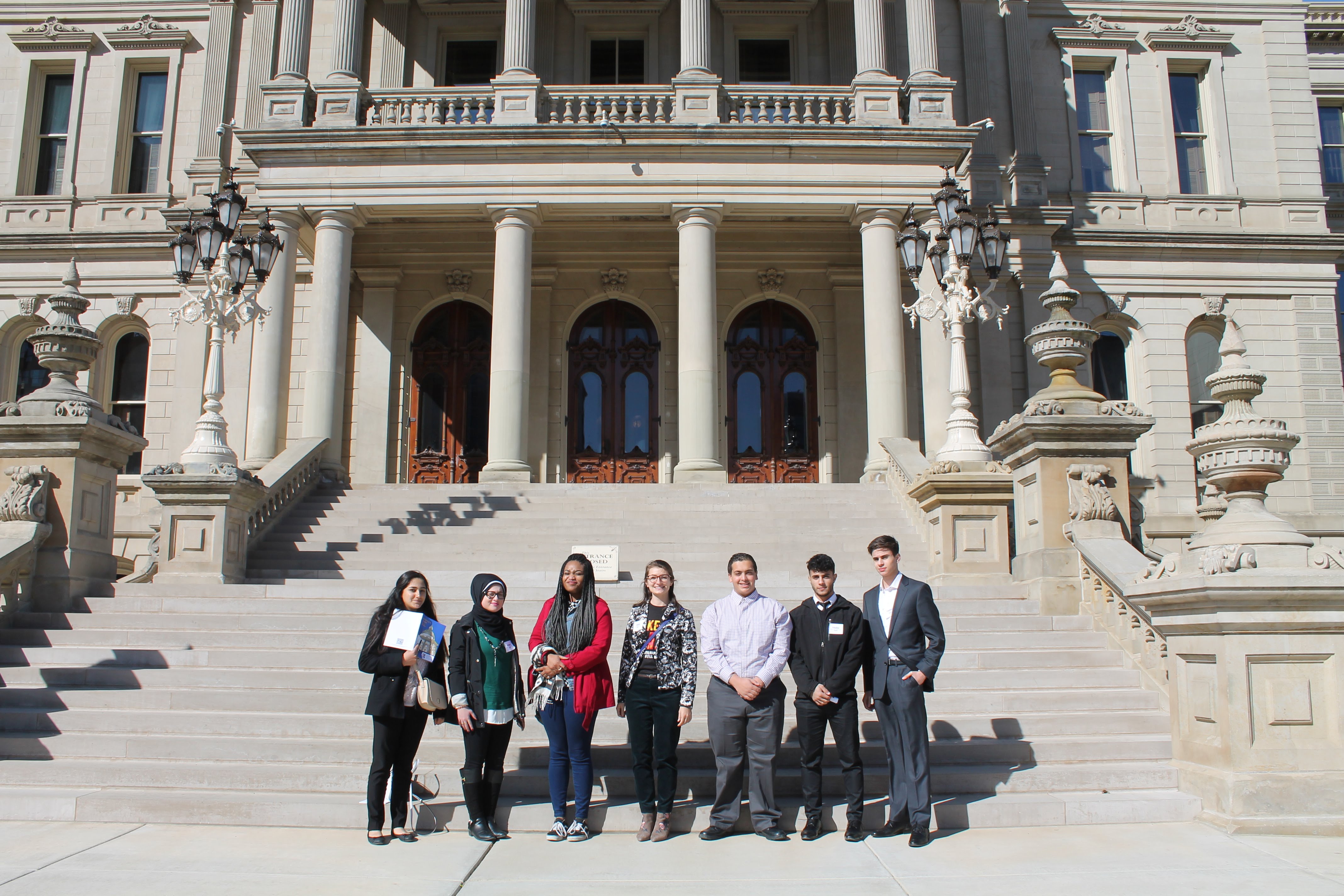 March 20: Student Lobby Day in Lansing, Michigan | Photo by Nesreen Ezzeddine
On March 20, over 150 college students attended the second annual "Voices for Our Future" student lobby day in Lansing to advocate for the issues they care about to state legislators and representatives.
The Monday prior to the event, Henry Ford College hosted trainings to help prepare students to lobby effectively. The topics that were lobbied about included sex trafficking, 17-year-olds voting in primaries, higher education funding and issues of intolerance.
Last year was the first "Voices for Our Future" lobby day and it was created after last year's Henry Ford College's annual Political Issues Conference, where students did presentations on issues that concerned them.
In partnership with the Democracy Institute Consortium, ACCESS's "Take on Hate" campaign, and the Roosevelt Institute at the University of Michigan-Ann Arbor, "Voices for our Future" was organized for students to be engaged with policy-makers in Michigan. The total number of students who participated doubled from last year, and included students from HFC, University of Michigan – Dearborn, Oakland Community College, and Wayne State University.
One of the group leaders, Dina Ahmed said, "Student Lobby day gave us, students, the opportunity to enter our capital to challenge and interchange ideas with our representatives."
Before lobbying, the students gathered in Central United Methodist Church near the Capitol to hear speeches from a professional lobbyist and from State Representative Abdallah Hammoud.
To help students apply concepts learned in the classroom, HFC political science professors Anthony Perry and Robert Yahrmatter encouraged their students to lead the discussion and address issues that they are passionate about in the meetings. Each group of students hope Lansing will address the needs of the community.