The Many Flavors of Flowers of Vietnam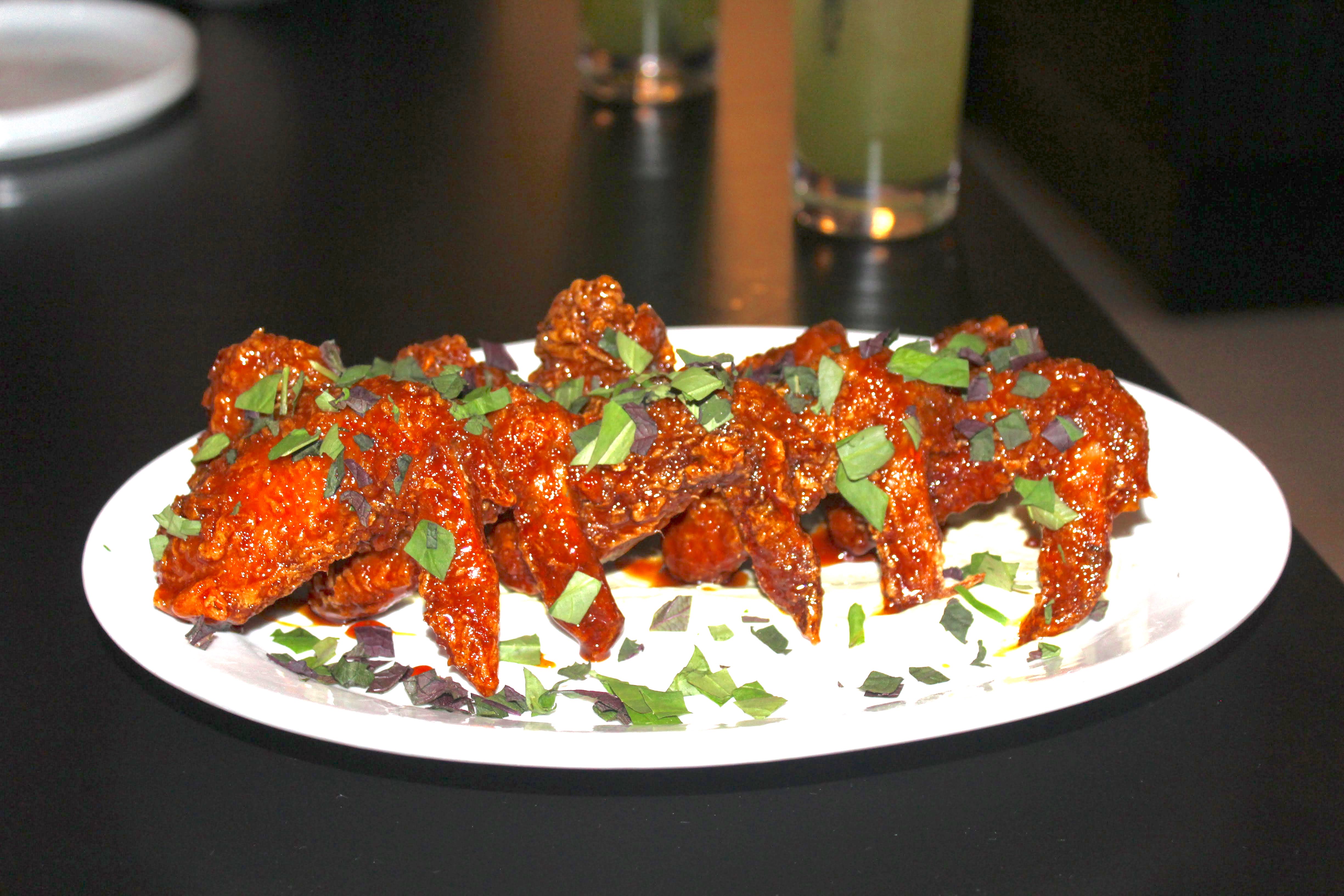 Located in the heart of Mexican Town in southwest Detroit, Flowers of Vietnam is a small restaurant that occupies the old Vernor Coney Island. The original Coney neon sign is still blazing in the window. The head chef, George Azar, is the son of Palestinian immigrants. The different heritages blend together to make exciting dishes and drinks.
Chef Azar is a Detroiter through and through, but to master his culinary skills, he has traveled the world, crossed jungles, and worked in world renown kitchens with famous chefs to perfect his menu. Azar has worked at Chicago's Alinea, the Bouchon Bistro in Vegas, at Rene Redzepi's Noma and as the Food and Beverage Manager at the Waldrof Astoria – New Orleans.
Flowers of Vietnam was originally a two-night-a-week pop-up restaurant that opened when Vernor Coney Island was closed. The success of Flowers has led to Azar being named Zagat's first ever National Class of "30 Under 30 Rock Star (chefs) Redefining the Industry." Flowers of Vietnam won GQ's "Best New Restaurant" in 2017, and Azar was the guide to Anthony Bourdain of "Parts Unknown" on CNN for 10 days while shooting in Detroit.
In March 2017, Azar took a risk, closing Flowers of Vietnam to remodel. After a few setbacks, some fans were concerned the reopening was doomed, but Flowers of Vietnam eventually reopened its doors in January. The restaurant re-emerged larger, flashier and more accessible by adding a bar area, growing the kitchen and expanding to five nights a week and taking reservations.
Customers have clamored to the revamp even more than the original.
Staying true to the authentic Coney Island, the restaurant still looks like a Greek diner, complete with bar stools at a counter overlooking the kitchen. The décor varies from a retro look to more trendy with wood paneling touches throughout, giving it an eclectic vibe that isn't too polished or phony. The bar area has open walls that look over the casual dining area straight into the kitchen and old-school R&B and electronic music fill the air with energy.
The staff was excited, pleasant and incredibly knowledgeable. Our waiter knew every dish and every ingredient in each dish, and asked questions to build an experience that was tailored to us. He would even take the time to provide tips on how to eat each dish to maximize the flavor potential. The attention to detail by the staff was exceptional.
The menu is packed with authentic Vietnamese dishes with creative twists, mixing elements from Azar's heritage and world travels. Flowers has a small selection of delicious sodas like Thai basil and lemongrass soda that seem to fizz and pop with excitement as you drink it. An array of specialty alcoholic beverages include the pastel pink Ice Cream Paint Job which features pisco, grenadine, coconut milk, crème de cassis, rose water and a cookie crumble coating around the rim of the glass giving it a pie-like taste.
One of Flowers most popular dishes is the Korean fried caramel chicken wings that are gooey, delicious and totally worth the sticky fingers. Azar is so passionate about this dish that he traveled with members of his team to Vietnam to enhance the fan favorite.
Another exciting item for any daring foodie is the Tom Rang Muoi that is fried salt and pepper shrimp served with the head intact, seasoned with scallions and cilantro. Eating the entire shrimp seemed unusual but luck favors the bold with mouth watering flavor. The Bo Tai Chonch, which is thinly sliced rare beef, dragon fruit, red boat salt, and rau mau nouc cham is as tasty as it is aesthetically appealing.
The menu features a variety of selections for vegetarians and vegan. The Dau Hu Sot Ca or fried tofu resembles the taste and texture of fried fish served with tomato, banana blossom, and black forbidden rice. The flavor combinations of this dish are explosively delightful throughout. Chef Azar cares as much about his veggie customers as his carnivorous patronage.
For dessert, diners should try the Terroirs of Vietnam, a dish that includes longevity ice cream, Trung Nguyen coffee, Marou Iam dong meringue, marou ben nougat and brown butter emulsion. The artfully organized creation is as savory as it is beautiful.
The combination of an unpretentious location, a warm and inviting vibe, exciting social lubricants and distinctive food has made Flowers of Vietnam a must-visit for any foodie, fine-dining fan or anyone that enjoys eating. Arriving around opening time or calling in a reservation is the best approach to a stress-free visit as the popular joint fills quickly.
Flowers of Vietnam is open from 5:00 p.m. - 11:00 p.m., five days a week, Wednesday through Sunday, and is located at 4430 W. Vernor, Detroit. You can call at (313) 554-2085 to make a reservation or visit flowersofvietnam.com for more information.