"This Is Us" Brings Out the Best in Us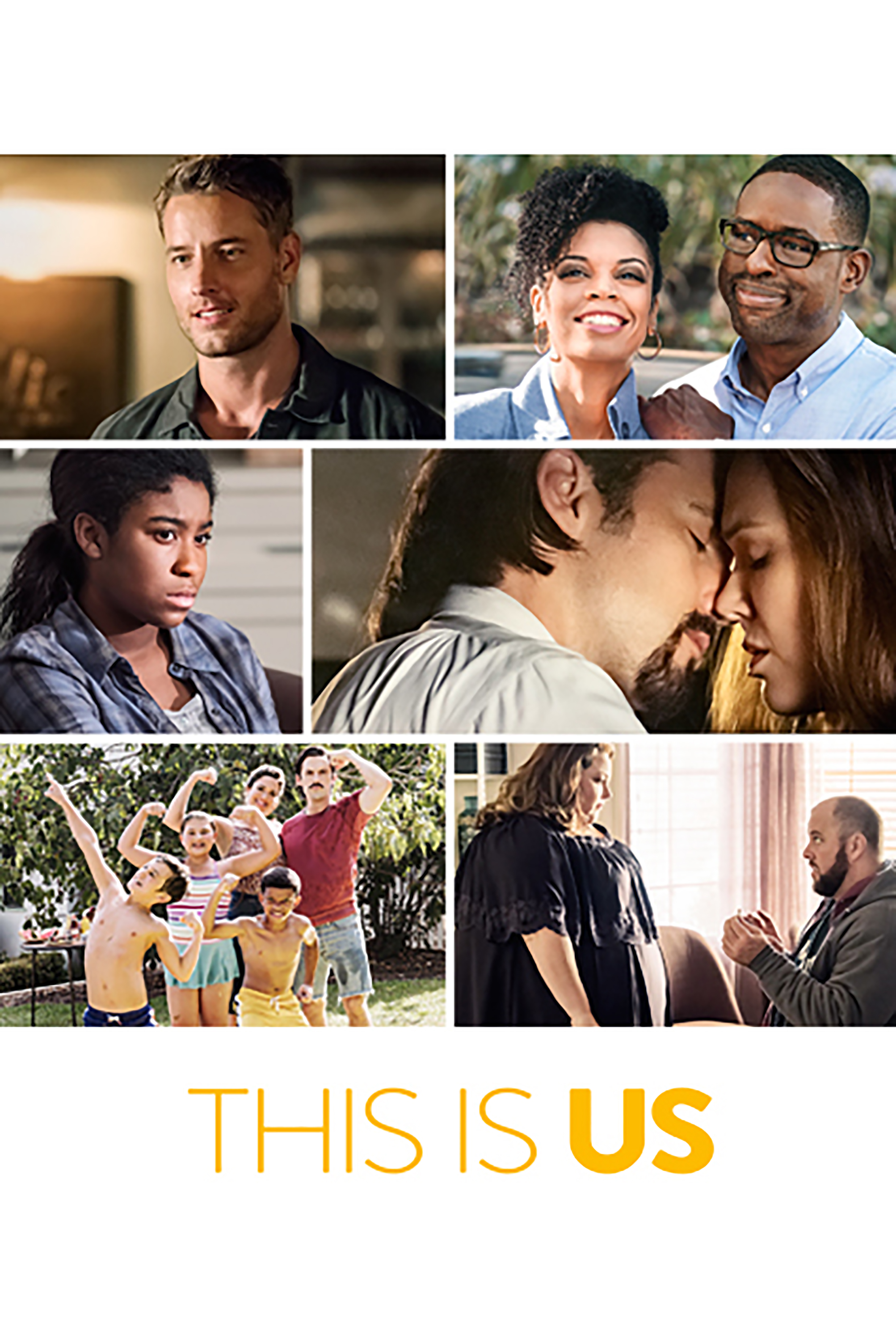 As Dan Fogelman's beautiful, award-winning drama comes to a second season close, its indisputable popularity confirms that America is saying "This Is Us" also. The NBC Tuesday night program, passionately anticipated and reverently deconstructed on countless Facebook pages each week, centers around the Pearson family, Jack (Milo Ventimiglia) and Rebecca (Mandy Moore) and their "Big Three": Randall (Sterling K. Brown), Kevin (Justin Hartley), and Kate (Chrissy Metz).
The series opens in the last hours before parenthood. Rebecca makes her best attempt to keep the tradition of a seductive birthday dance for her husband's eyes only, on his 36th year. As she leans in the doorway under the weight of a giant, pregnant belly and sighs, "I had to put the lingerie on over my clothes," we can't help but appreciate this tender, humorous moment. And when Jack, perched on the edge of the bed, breaks out laughing, we do also.
The story then shifts, to snapshot three additional lives, each also turning 36. One wrestles a severe weight problem, another is embarrassed by his frivolous career, and the third searches for his biological father from behind a laptop at work. The seemingly unconnected narratives begin to weave together as each reaches out for answers, for courage, and for hope.
In the meantime, Jack and Rebecca's romantic moment has turned to labor pains and the couple finds themselves in a hospital delivery room six weeks early, with triplets on the way. As complications arise and Rebecca begins panicking, Jack promises his wife that they will be walking out of the hospital with three, healthy babies. His calm and trustworthy manner makes us want to believe him also as he reminds Rebecca that nothing bad ever happens on his birthday.
The show continues to rotate between the lives of these characters and we, as the audience, take each moment as it comes, laughing aloud one minute and reaching for the Kleenex the next—pilot episode be damned—until finally, it all makes sense. When we see a firefighter light a cigarette outside the hospital nursery window, standing beside Jack, the aha moment arrives. Fogelman has hemmed in the lives of one family, shifting from 1980 to 2016. These triplet babies are now the same age their father was on the day they were born.
Despite the fact that Gerald McRaney rose to an Emmy award-winning performance as delivery doctor, Nathan Katowsky, for holding our hand through the rest of the pilot episode's heartache moments, Jack gets to keep the promise he made to his wife. The Pearsons leave with three healthy babies and start their lives together as an unconventional family.
Fogelman lets us take a quick breath before he moves on to reveal that Jack Pearson is the most beloved dead man walking. No apologies here, spoilers like this don't count by the end of Season 2. What's amazing is how the artistic storytelling allows Jack to be both gone—making every memory shamelessly poignant and yet present—a pivotal real time character in the show. Through this process, he is idealized by his family and let's face it, by us also.
From this vantage, we see the stories of a man with real struggles, strong but humble, and susceptible to failure. As he battles an alcohol addiction that threatens his marriage and home, we also see a man who loves his family and chooses to be shaped by that love. Perhaps our adoration comes with relief and encouragement when we begin to trust that these characteristics could all exist in the same person. Maybe Jack helps us believe that we can overcome our struggles also.
Though it's Jack that gets the viewer buzz, it's Sterling K. Brown as Randall who the Golden Globes, Primetime Emmy Awards and Screen Actors Guild have all awarded Best Performance by an Actor in a Television Drama. Brown weekly delivers gripping moments as we watch him wrestle with his own identity, his compassion for others, and his need to hold the pieces of his own life and those he loves in place.
Along with the Pearson five, "This Is Us" has earned its 26 award wins and 61 nominations with the help of two sets of talented actors who represent the Big Three in their youth, as well as performances by Susan Kelechi Watson (Beth Pearson), Chris Sullivan (Toby Damon) and Ron Cephas Jones (William Hill) who each bring an element of honesty, sensitivity and humor that stretch the Pearson family dynamic.
Many of us thought we'd never crawl out of the "show hole" left when NBC's "Parenthood" took a bow, but Jack and Rebecca illustrate a humble picture of what it is to share a life with someone and work at raising a family. Through their joys and struggles, we root for this team, flawed enough to be believed and yet, tender enough to inspire. Something about watching the two of them is like watching the best versions of ourselves—in our relationships, our marriages, and our parenting moments. This legacy of imperfect but real love lives on through their children.
"This is Us" also faces real issues of identity, race, sickness, obesity, foster parenting, substance abuse, it's all there. Yet somehow the show is grounded in positive traits—hopeful, compassionate and smart; it values the beauty and challenge of family. In an industry that is flooded with drama for drama's sake and mindless or negative storytelling, Fogelman and his cast have found the pulse on what makes us want to gather in front of the TV. It takes a lot of imagination and commitment to tell a story that, week after week, leaves viewers better than it found them.
Share it now!