Hawks Look to Conference Finals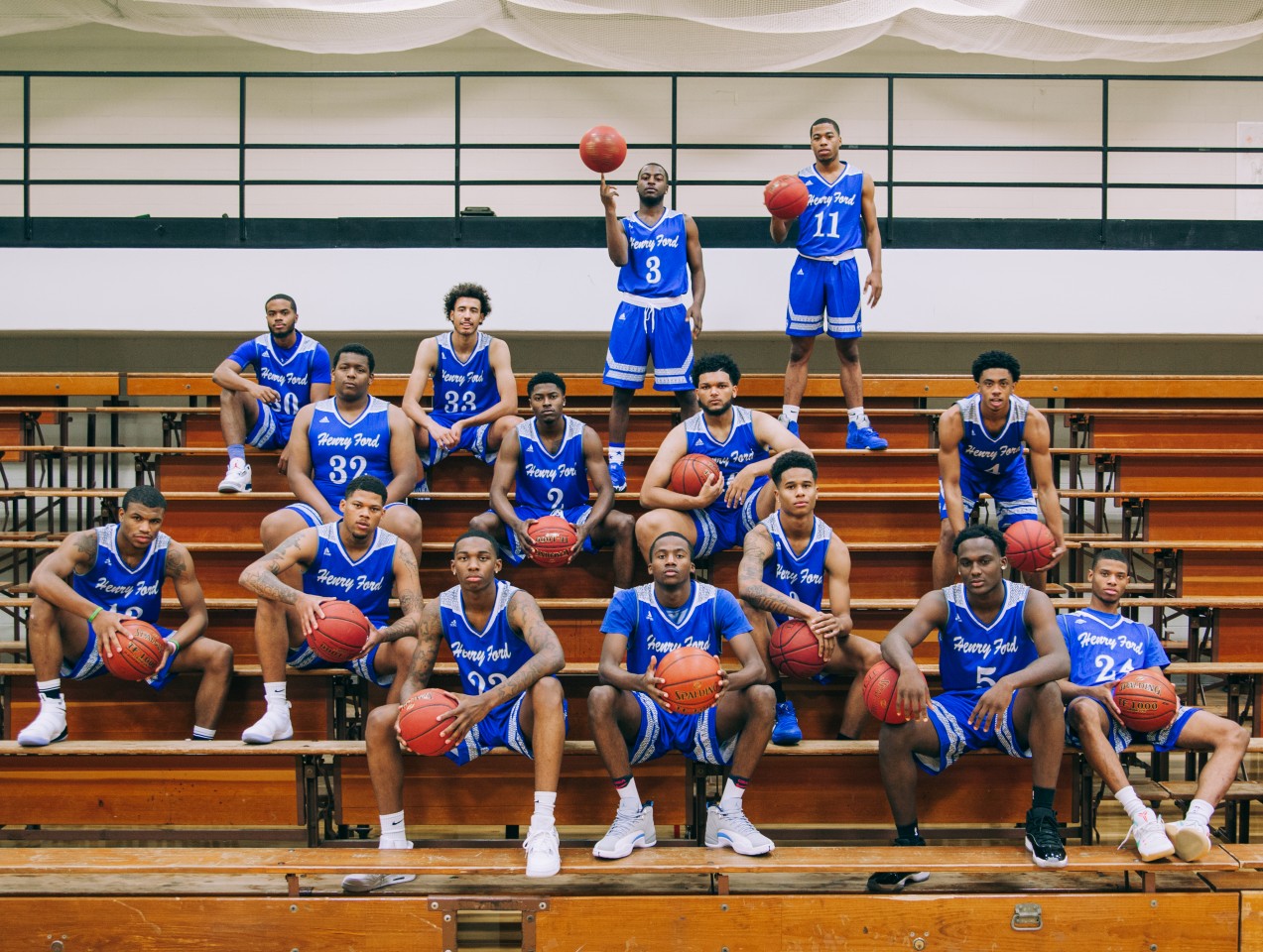 Hawks Basketball 2017-2018 courtesy Hawks Athletics
The Henry Ford Hawks basketball team has a new coach and looks like a brand-new team. The Hawks are currently ranked 17 in Division two of the National Junior Athletic Association. They are 19-5 and lead the Michigan Community College Athletic Association Eastern division with a 10-2 record.
The Hawks are led by Coach Chris Shepard who helped lead Macomb Community College to the NJCAA National Championship in the 2016-17 season. On the success of his first year as Hawks head coach, Shepard said, "With the freshman class that we had coming in and the few returning sophomores we had I knew we were going to be good." He later went on to say he didn't know they were going to be this successful this fast, "but I knew there was going to be a chance." Shepard also said it was tough playing against Macomb the first time as he was against kids he helped recruit.
On the court, freshman guard C.J. Wilson leads the team with 15.7 points per game and 4 assists per game. Shepherd said that Wilson surprises opponents because of his size. Shepard praises Wilson for his smart play. The team also looks to sophomore Matt Eldridge who is averaging 13.6 points and leads the team with 8.7 rebounds per game.
The team is in good position to make it to the national tournament, but they first need to win the conference. Unlike the NCAA, there is no at large bids in the NJCAA, so even if the team is ranked in the top 20 and loses in the conference tournament, the season is over.
Shepherd said, "He is proud of the way the kids have represented the school and is proud of the academic level they have accomplished."
The Hawks have three games left in the regular season, ending at home on Monday, Feb. 26, against Oakland Community College. That game is set to tip off at 7:00 p.m. in building H on the main campus. Games are free to all students.
Share it now!