Seven-Game Winning Streak for Hawks Basketball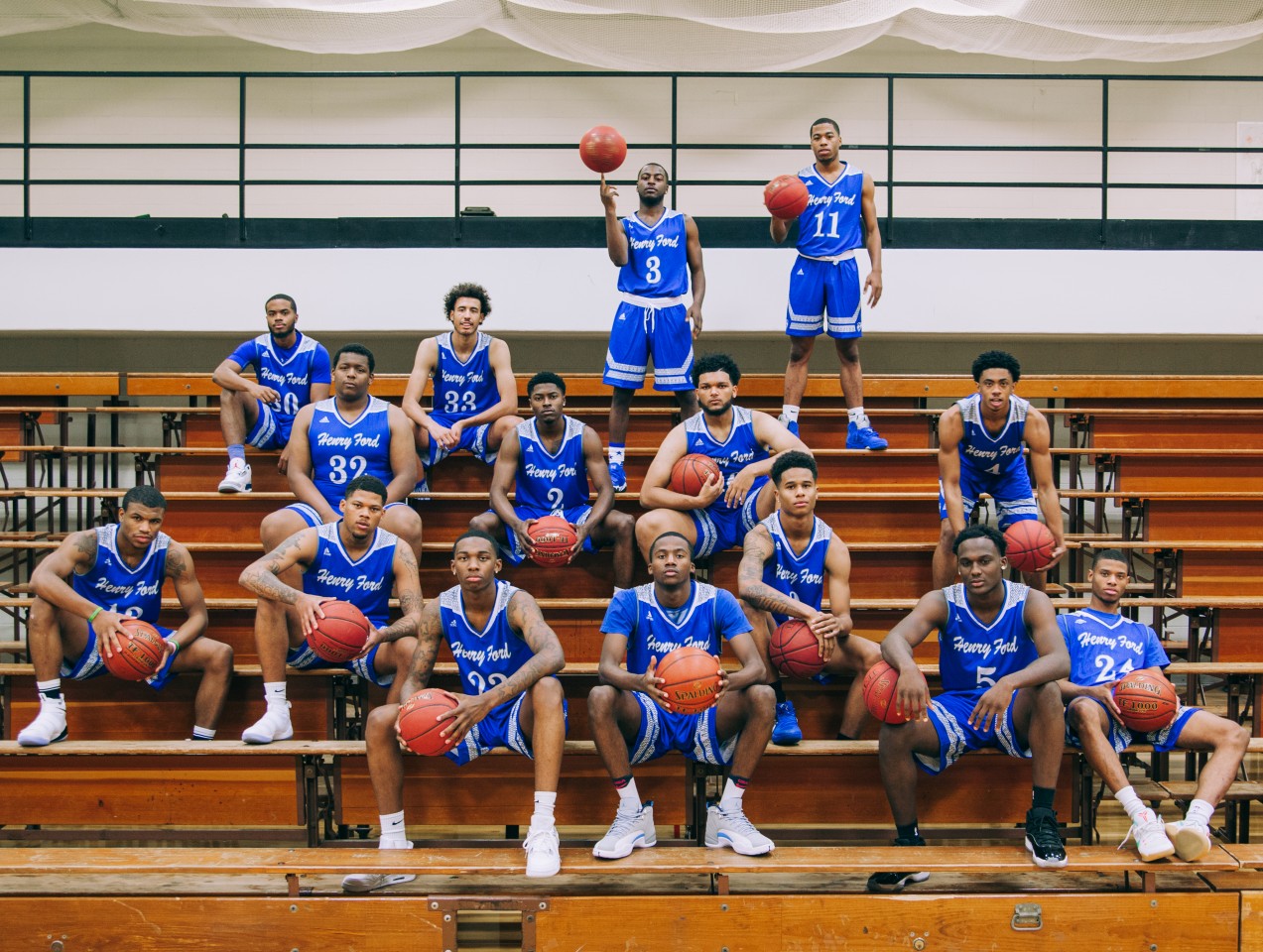 The Henry Ford College Hawks men's basketball team is on a seven-game winning streak, improving its record to 15-3. The offense is led by forward, C.J. Wilson, who averages nearly 17 points per game. Fellow starters, Andre Johnson (11 ppg), Mascio McCadney (15 ppg) and Matthew Eldridge (13 ppg) have made for a successful combination that has remained consistent both home and away. This season is already a significant improvement from last season's 9-18 record.
The Hawks basketball team has had little success since the championship season of 2009-10. The team went 26-4 and ranked fifth in the nation for community colleges. Unfortunately, the seasons following were less than spectacular and eventually led to the hiring of a new coach.
Coach Chris Shepard began his first head coaching stint at Henry Ford College in the 2017-18 season, turning around a losing record spanning over the last five seasons. Shepard is an accomplished student-athlete earning varsity letters in basketball, football, and track at Warren Mott High School where he grew up. Shepard went on to play basketball at the University of Michigan-Dearborn (UM-D) and earned a Bachelor of Arts in Secondary Education. Shepard was a 1,000-point scorer and was named Captain his senior year.
Shepard earned his coaching stripes via a three-year Assistant Coaching job at Macomb Community College and led the Monarchs to the National Junior College Athletic Association basketball championship for the first time in the school's history. He began his coaching tutelage as a graduate assistant at UM-D for one season and then returned to Warren Mott and coached the Freshman Boys and Boys Junior Varsity basketball teams for four years. Shepard found himself leading the Warren Cousino High School Varsity boys team to a 2013 district championship for the first time in 33 years. His winning record shines through the 180-degree turn-around of the Hawks.
Coach Shepard is not the only person worth mentioning. Last season, four of the Hawks basketball players were named All-Conference Men's Basketball Team by The Michigan Community College Athletic Association (MCCAA). Matthew Eldridge, John Merriewether, and Kevin Rice were named third team all-conference and Diangelo Carlton was an honorable mention all-conference. As of last week, the Henry Ford College Hawks men's basketball team is ranked 12th nationally in the NJCAA Division II Basketball rankings.
The Hawks Basketball team has three upcoming home games. The Hawks play St. Clair County Community College at 7:30 P.M on Feb. 14, and Macomb Community College at 3:00 P.M on Feb. 17. The final game of the season is at 7:00 P.M. on Feb. 26 versus Oakland Community College. Stop by to support Chris Shepard and the rest of the Hawks.
The Hawks seek to carry their winning record into the playoffs this season and make it to the championship game. Coach Shepard is well equipped to help get them there.
Share it now!