If I Can Live Through This Album, I Can Do Anything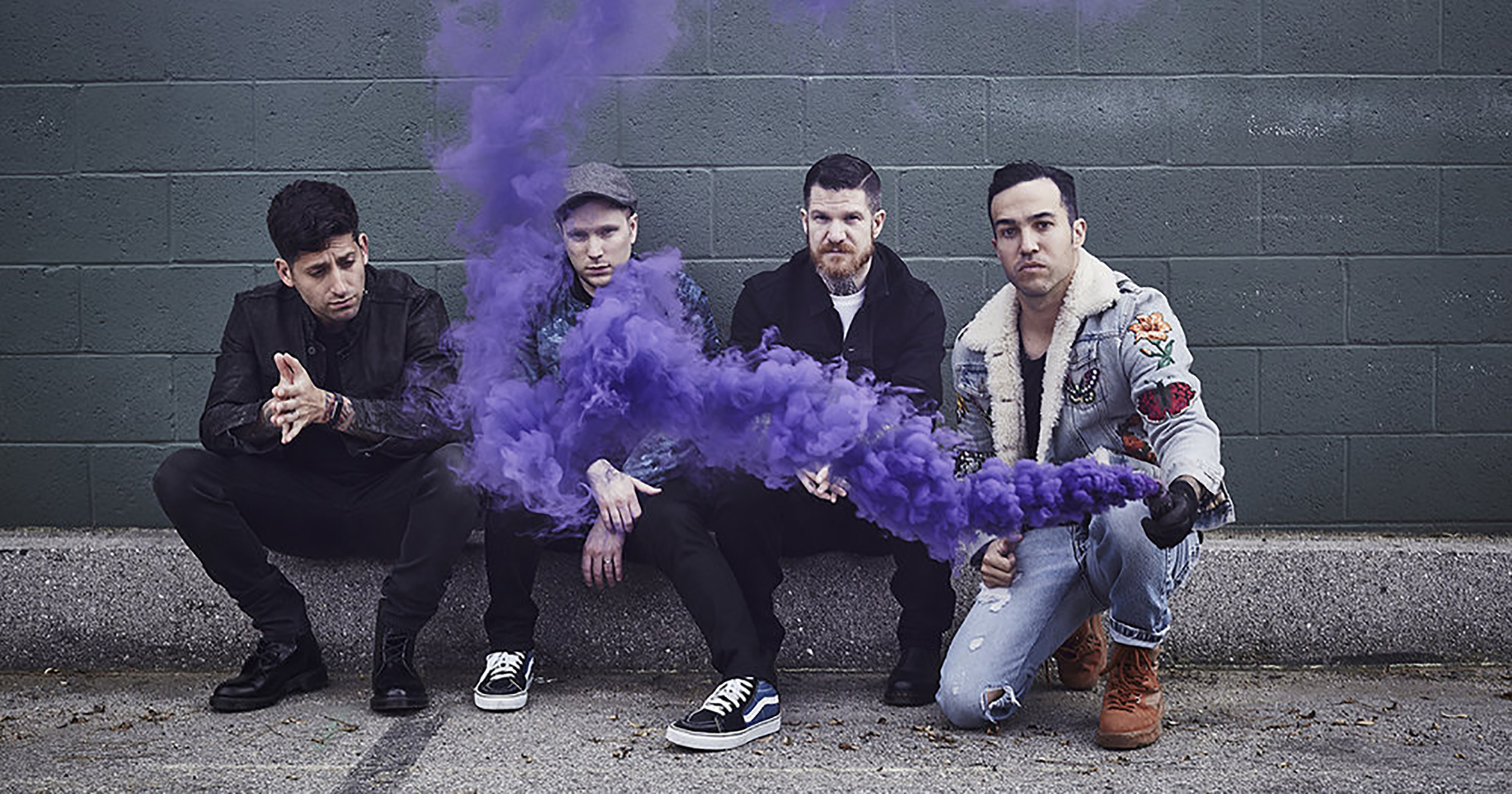 Photo courtesy of falloutboy.com
Known for lengthy song titles and incomprehensible lyrics, Fall Out Boy has always been the band of many wonders. When they began in the early 2000s as a small band from Chicago, they never dreamed they would be as big as they are now. After a hiatus that fans thought were the definite end for the band, the boys came back with three albums in the past five years, with their newest album "MANIA," which debuted on Jan. 19.
"MANIA" was supposed to be released last September, but lead vocalist, Patrick Stump announced that the band felt the album needed more work and would be released in January. It was a much anticipated album considering it would be their seventh studio album and given the success of "Save Rock and Roll" and "American Beauty/American Psycho."
How fans would receive "MANIA" has been questionable since the first single "Young and Menace" came out last year. The song completely departs from their original punk/emo sound. "Young and Menace" employs layered vocals and pitch changes that gives Stump's vocals a chipmunk quality. While the song was an initial shock, after hearing it several times and thinking of it as not Fall Out Boy, the song is tolerable.
The rest of the album is a run of strange, similar sounding noise. Much of the album sounds so similar that it is hard to differentiate between any two songs. Despite claiming to have needed more time to work on the album, that extra time may not have been enough to save this album. "Heaven's Gate," "Sunshine Riptide," and "Bishop's Knife Trick" sound unfinished and confusing. The lyrics need to be dissected word for word and looked up on lyric websites to have the proper translation from Patrick Stump's annunciation.
The only songs that are worth salvaging are "Champion" and "The Last of the Real Ones" which are the most powerful songs on the album and could stand on their own. .
"Champion" was released with two videos last year: one where bassist, Pete Wentz, and others are skateboarding and the second video with people using virtual reality to live as other people. The song is very powerful and uplifting, telling fans that if they can live through just one challenge they can do anything. "Champion" features expertly executed guitar riffs from the band's guitarist Joe Trohman and is a true test of Stump's vocals. It is almost a nod back to classic Fall Out Boy with a similar feel to "Novacaine" from "American Beauty/American Psycho."
While it is not as glamorous as "Champion," "Real Ones" is a wonder all its own. It is one of the only songs on the album to feature a piano although it plays the same riff through the entire song. It is heavy with Wentz's bass and Andy Hurley's bass drum and tom toms. "Real Ones" utilizes different pitch changes and echoing effects that make it wholly unique to the rest of the album.
Fall Out Boy has taken a big risk with "MANIA" and has seemingly thrown out their old rule book for how their music should be made. They have tried to get into the music of today which is not at all who they are. It is new and experimental and a strange experience for anyone who is brave enough to listen to it.
Share it now!