Hawks Wrestlers Seek to Qualify for Championships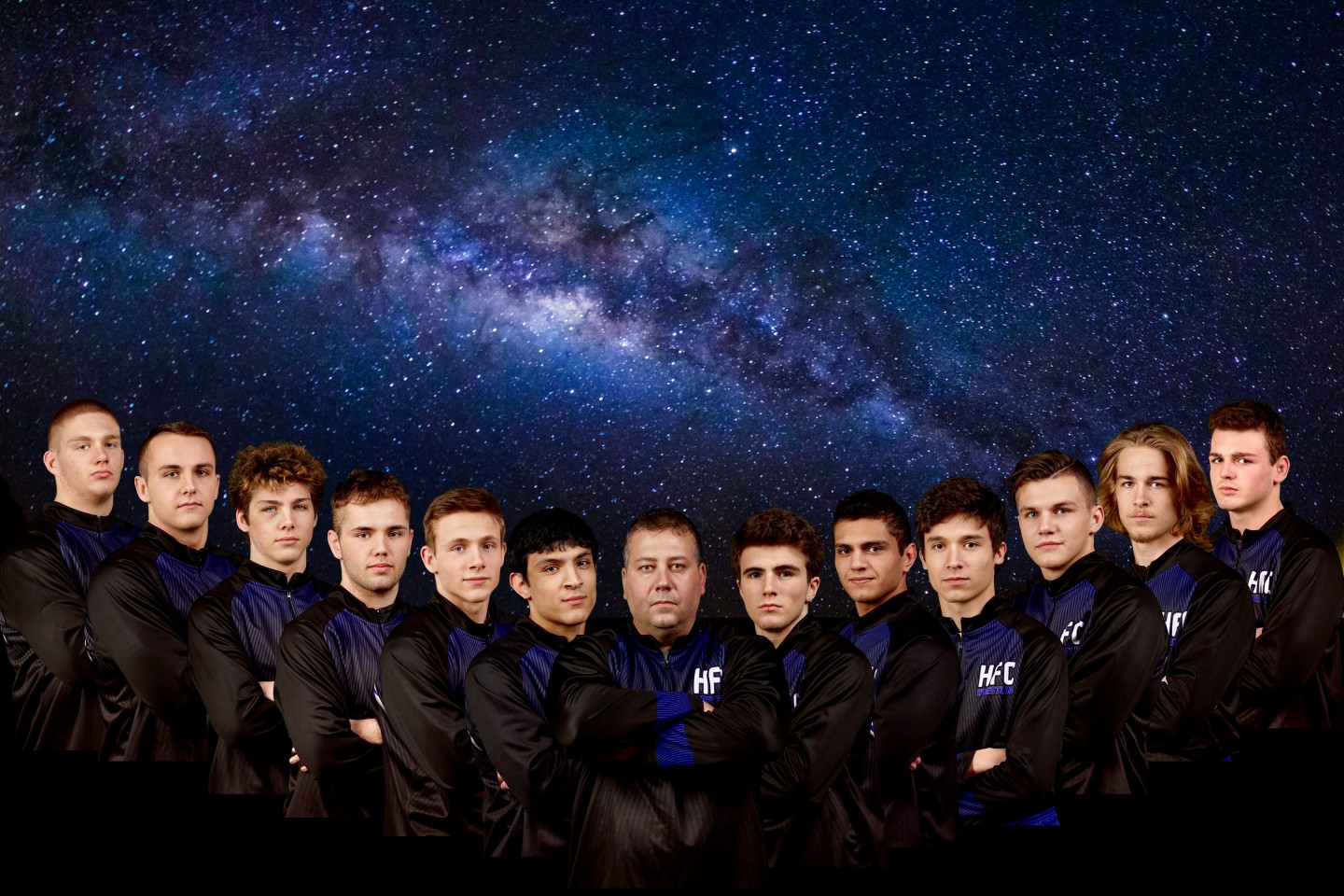 In its inaugural season as a varsity team, the Henry Ford College wrestling team is gaining experience and earning recognition, and success.
At the 36th annual Al Hanke Invitational, held at Elmhurst College in Illinois, Hawks wrestlers Dominic Mancina and Hunter Lajiness each placed 6th in their respective weight class. Mancina has won 19 matches so far this season. He is gaining ground on teammate Santos Alvarez, who leads the team, having won 22 matches.
Success is not new to this Hawks wrestling program. In its first year as a club sport, the team earned accolades and acceptance in its 2013-14 season. Not only did the Hawks have six wrestlers qualify for the National Collegiate Wrestling Association National Championships but HFC coach Grant MacKenzie was named Great Lakes Region Coach of the Year and coached two NCWA All-American wrestlers.
Mackenzie has deep roots at HFC and in Michigan. MacKenzie is a resident of Dearborn and taught physical education at Allen Park Middle School for 16 years. He is also the grandson and namesake of the MacKenzie Fine Arts Building.
MacKenzie wrestled since high school and has been coaching since 1998. Not only does he have extensive history and ability in the sport, MacKenzie founded the NCWA wrestling program at the University of Michigan-Dearborn in 2010 and established the same program at HFC at the start of the 2013-14 academic year. No doubt MacKenzie and anyone else sees this first varsity season as another potential brilliant benchmark in his illustrious career.
The Hawks wrestling team is preparing for the North Central District championships, where they hope to qualify for the National Junior College Athletic Association Championships. Last year, All-American Hawks wrestler Austin Koehler advanced to the quarterfinals and placed 8th at the national championships. Given the history of success the team has had, HFC's wrestlers are once again expected to compete in the national championships again this year.
Share it now!