Auto Show Stresses the Auto in Automobile
Gallery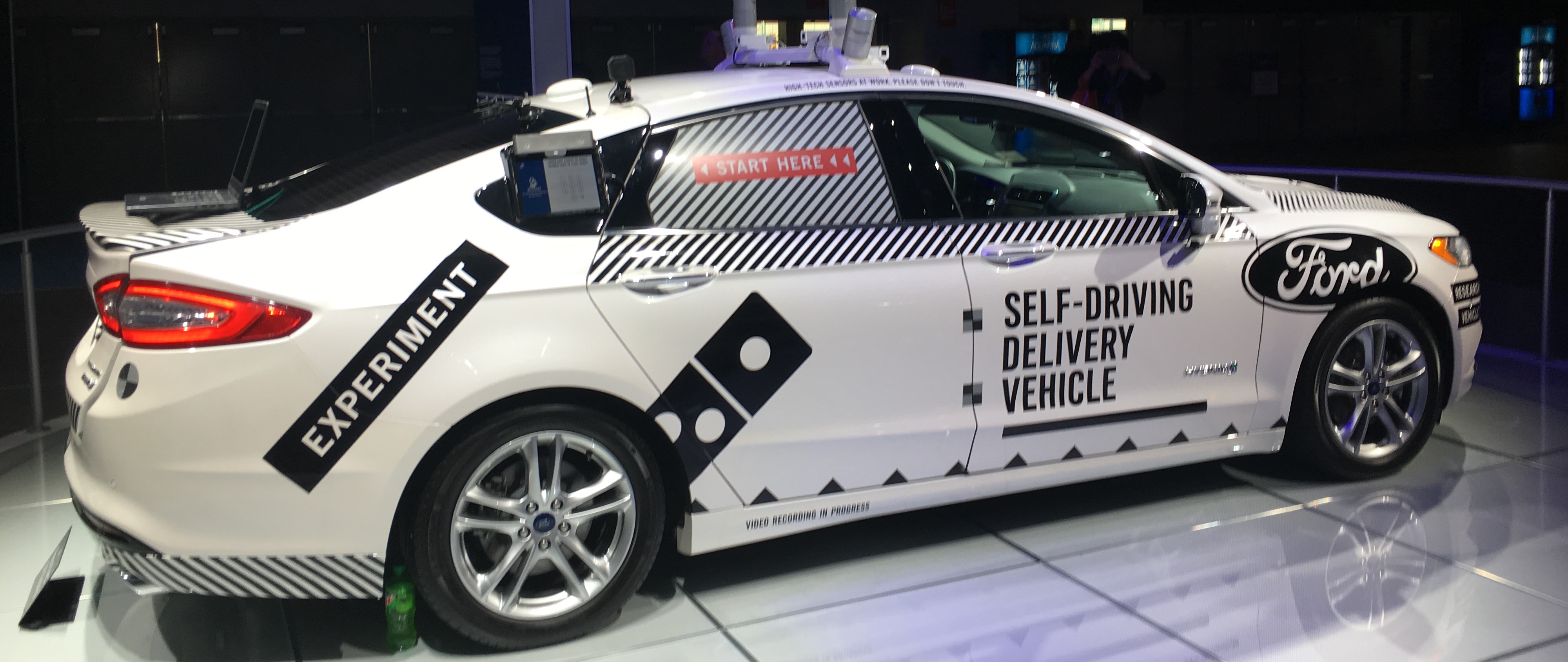 Self-driving cars are no longer an idea reserved for science fiction. Autonomous vehicles stole the show at this year's North American International Auto Show. The Verge reports that General Motors announced plans to release a self-driving car with no steering wheel or pedals next year. Ford announced it is investing $11 billion in electric cars and plans to release its own fleet of self-driving cars.
Tamara Warren of The Verge interviewed Ford Motor Company CEO Bill Ford, great grandson of founder, Henry Ford, who explained that the future is not just about autonomous cars but "smart cities" where such cars will be among the transportation options for people. "The vision has to be there and you have to work toward it. If you can get people out of poverty and getting to where the work is and deliver health care and food easily in city centers, we will enhance the quality of life and standard of living around the world and that's a worthy goal", Bill Ford had to say about the bright future of self-driving cars. Ford is one of many companies that are aware of the budding opportunities in autonomous vehicles.
Alphabet's Waymo, the self-driving division of Google's parent company left their mark at Detroit's Auto Show last year after debuting their self-driving minivan. Waymo did not show up for press day this year, but the company has been testing driverless technology in Arizona and California with minivans contributed by Fiat Chrysler.
Besides self-driving cars providing transportation benefits for both public and personal use, the autonomous vehicle can be applied to cargo shipping businesses. Many companies may look into self-driving cars to ship their products out of cost efficiency, but where does this place the everyday truck driver? One of the criticisms autonomous vehicles have received is that it may harm the number of job opportunities professional drivers are offered. Einride, a Swedish tech startup, has one answer to this problem.
WDET's Pat Batcheller interviewed Einride CEO Robert Falck about an autonomous truck that doesn't remove the driver but places the driver behind a computer screen. "Instead of sitting inside a truck, they are operating the system itself," says Falck. Falck refers to his electric vehicles as T-pods, moving cargo from one place to another while being computer operated. The driver won't be replaced with Falck's T-pods but rather trained to use this technology in combination with their previous skill and experience. "It'll be more of a white-collar job than a blue-collar job," Falck says. "Having experience from a truck background and knowing what transport is, knowing the business is really going to be beneficial."
Several virtual reality stations, including two at the Ford Motor Company display, were set up where visitors could put on VR gear and get behind the wheel of a car or truck in 360 degree action or experience what a self-driving car of the future might be like.
As the technology for autonomous vehicles grows, so will the driving services, designs and new forms of employment. If you were not able to check out the new age of car technology at the Detroit Auto Show last week, it is very likely that next year you will have the opportunity to see if a self-driving car could be in your future.
Share it now!