"SAGA": HFC's New Student Club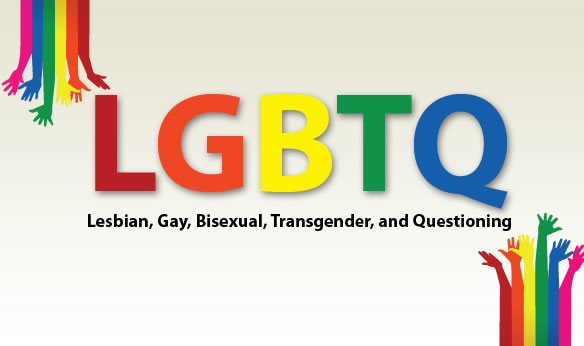 Illustration courtesy of MonarchHousing.org
On Oct. 4, 2017, the first meeting for the Sexuality And Gender Acceptance club was held at Henry Ford College.
Working towards becoming an official club here at HFC, SAGA has identified a few goals members would like to achieve such as: giving back to the community by participating in group charity events, providing a safe, judgement-free atmosphere for students seeking guidance, and establish friendships within the student body. The club is hoping to host events ranging from movie nights to lectures providing insight into the LGBTQ+ society that will educate and build understanding within the community. Chelsea Lonsdale, former student of HFC and full-time English instructor, will be serving as SAGA's faculty advisor. Lonsdale states her hopes for what the SAGA club will bring to HFC's campus: "More than anything, I hope that this club will increase visibility and encourage conversations about LGBTQ+ concerns and identities. Without an LGBTQ+ resource center, and no Women and Gender Studies courses that could introduce students to LGBTQ+ topics and people, a student club is perhaps one of the few ways we can find one another. Many people "come out" in college because it's the first place they've felt safe, or maybe the first place they've encountered what could be possible - myself included. Unless we create a meeting space for people who identify with the LGBTQ+ community, either as queer folks themselves or as allies, it's difficult to generate the support needed to get through what could be an incredibly significant chapter of one's life!"
Lonsdale believes now is such an important time to have an LGBTQ+ club on campus: "Politics aside, now is just as good a time as any. Most colleges and universities have some sort of LGBTQ+ support, whether it's a resource center that is staffed full-time or a program housed within a Diversity and Inclusion office, but we don't. If I were a prospective student, that's something I would take into account when choosing where to take classes. If I knew I could attend a school that recognized my life and my experiences and my needs as legitimate and worthy of attention, I'd be far more likely to enroll. As a faculty member, advising a club is one small thing I can do to make this corner of the world a little bit safer, a little bit more welcoming, for students who are LGBTQ+, and for myself too."
Mary Larkin, who has served as the LGBT Resource Center Program Coordinator at Eastern Michigan University for nine years, shared insight on why having clubs such as SAGA is an important part of a college campus. "Any population that is minoritized, or under represented, should have space to feel supported. LGBT students exist anywhere, and they need to be able to find each other." Larkin explains a couple ways colleges like HFC can make its campus more LGBT friendly. "I think of that in two ways: friendly for LGBT students as well as friendly for everybody else. Having a space for LGBT students to gather, and then providing education for folks who might not understand."
HFC's campus is working toward becoming more LGBTQ+ friendly, and encouraging the growth of this club is one example. Last February, Bashair Pasha of the Mirror News reported on the college's decision to designate private, gender-inclusive bathrooms – one of which includes both a locker and shower – in an effort to help achieve the goal of becoming a Pride Index Institution. A goal, which in a few short months, HFC has achieved. On the Campus Pride Index website, HFC is highlighted for its safe campus, providing student organizations, health insurance coverage for employee's same-sex partner, a simple process for students to change their name and gender and LGBTQ+ student scholarships. The college's overall rating on the website is 1.5/5 stars; however, being named on the Campus Pride Index is an outstanding feat in itself, meaning they are nationally recognized as a LGBTQ+ friendly college.
In honor of Transgender Awareness Week, which is Nov. 13-18, the Council of World Cultures and SAFE@HFC are sponsoring a presentation on the LGBTQ+ community. There will be a panel discussion on Nov. 16, located on the bottom floor of the Reuther Liberal Arts building K in room K-14, from 11:10 a.m. to 12:30 p.m. Guest speakers from the HFC campus, as well as other colleges in the area, will discuss what it means to be a member of the LGBTQ+ community in a college environment.
SAGA's next meeting will be 3 p.m. to 4:30 p.m., Nov. 29. Look for the flier announcing the meeting place. SAGA looks forward to filling the remaining club officer roles, developing a constitution, and figuring out what the students would like to see this club become in the future. If you are interested in joining SAGA, would like to be added to the email list for future updates, or have any questions regarding the club, contact Chelsea Lonsdale at: calonsdale@hfcc.edu.