"Riverdale": The Town With Pep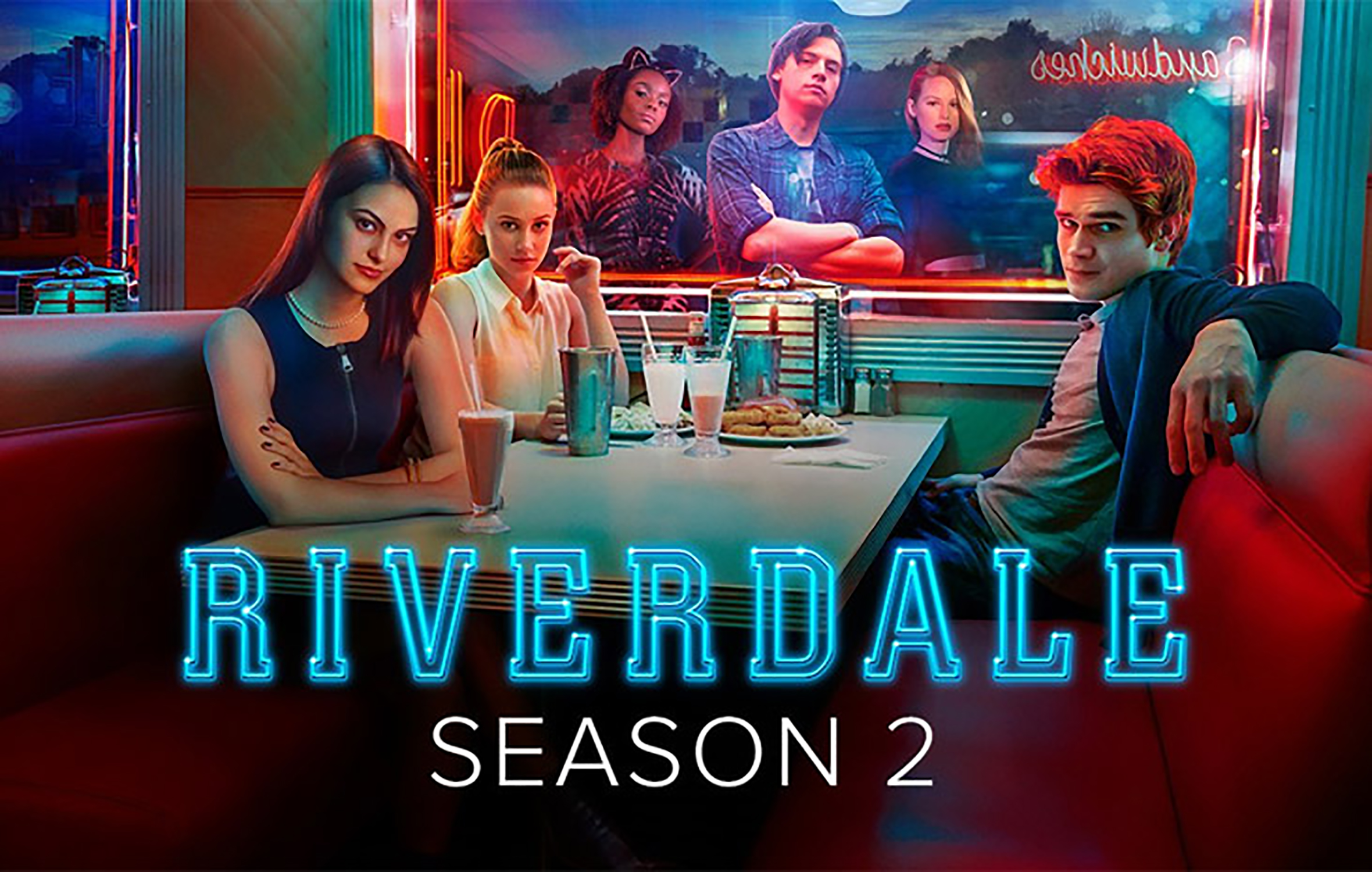 A town with murders hanging in the air. A killer on the loose ready to strike again. A young man afraid of someone harming his family again. A troubled teen trying to decide if he wants to follow the path of his father. A vixen ready to strike anyone down in her path. This is Riverdale.
Sixty-six years after their debut in Pep Comics #22, Archie Andrews, Jughead Jones, and Betty Cooper have come to The CW television series "Riverdale," developed by Roberto Aguirre-Sacasa. The new story follows the lives of Archie Andrews (KJ Appa), Jughead Jones (Cole Sprouse), Betty Cooper (Lili Reinhart), Veronica Lodge (Camila Mendes), Cheryl Blossom (Madelaine Petsch), and the disturbing aftermath of Jason Blossom's (Trevor Stines) murder.
In the last few minutes of the season one finale, Archie's father, Fred Andrews (Luke Perry), a loveable character, was shot in Pop's Chock'lit Shoppe. Season two picks up where season one left off with Archie racing against the clock to get his father to the hospital. This scene and more-so the whole episode is balanced on KJ Appa's acting. Within the first few minutes, he is able to convince even a new viewer that this man is his real father and he will do anything to save his life. Appa reveals a darker side of Archie when he snaps at Veronica. Will this side of Archie be present throughout the season? Viewers can see every emotion, feel every word, and cry along with the young man on the verge of losing his father. Appa has fully immersed himself into this role.
Jughead and Betty, in contrast to the comics where Archie and Betty end up together, are dealing with the effects of Jughead's father's involvement with the local gang, The South Side Serpents. At the end of the last season, Jughead was invited to join the Serpents which is not something he wants even though he looked a little too comfortable in the custom made jacket gifted to him. When Betty tells her mother of his affiliation with the gang, Alice Cooper (Mӓdchen Amick) bashes all of her character development and instantly accuses Jughead of being a Serpent.
Cole Sprouse has gotten far away from his "The Suite Life of Zack and Cody" days and emerged as the dark and brooding but oddly charming Jughead Jones. Even though he has matured from his Disney days, it's tough to not think of him as Cody Martin, the nerdy twin brother. Meanwhile, Lili Reinhart takes the reins again as Betty Cooper, who is conflicted with her boyfriend possibly joining the gang despite her better judgement. After a plot shifting scene at the end of the episode, this could be a tipping point for the love struck couple.
Meanwhile, Veronica is dealing with her father's return. Hiram Lodge was placed in prison for fraud and embezzlement, but still doing business in Riverdale through his wife Hermione Lodge (Marisol Nichols). Within the season premiere, Veronica is struggling with being a supportive girlfriend to Archie and trying to discover if her mother is involved in the shooting of Archie's father. After a truly haunting scene between mother and daughter, Hermione has left her daughter wondering if she should watch her back and who to trust. When Hiram (Mark Consuelos) does return, there is a truly creepy moment when fans realize that Veronica might be nothing more than a pawn in her parents' life and the relationship Veronica spoke of in season one is something her friends should look out for.
Cheryl Blossom is a mystery in herself and starts the series off with a bang as the wonderful villainess. At the end of the previous season, Cheryl discovered the murderer of her brother and uncovered many family secrets. After Archie and friends save her from a suicide attempt, Cheryl returns home just to set it on fire. While Betty is waiting in the hospital for Archie and Veronica to return, she and Kevin (Casey Cott), who will now be a season regular, notice Cheryl come into the hospital next to a bandaged version of her mother. Even though Cheryl gets about ten minutes of screen time, fans still get to see her dark side when she speaks with her mother.
Based on the first episode alone, it looks like Riverdale season two is off to a brilliant start and may have other swell reviews. It's not too late to catch up on all the drama on Netflix with season one and check out the latest episodes on The CW. The season premiered on Oct. 11, and new episodes air Wednesdays at 8 p.m.
Share it now!