Review of Little Caesar's Arena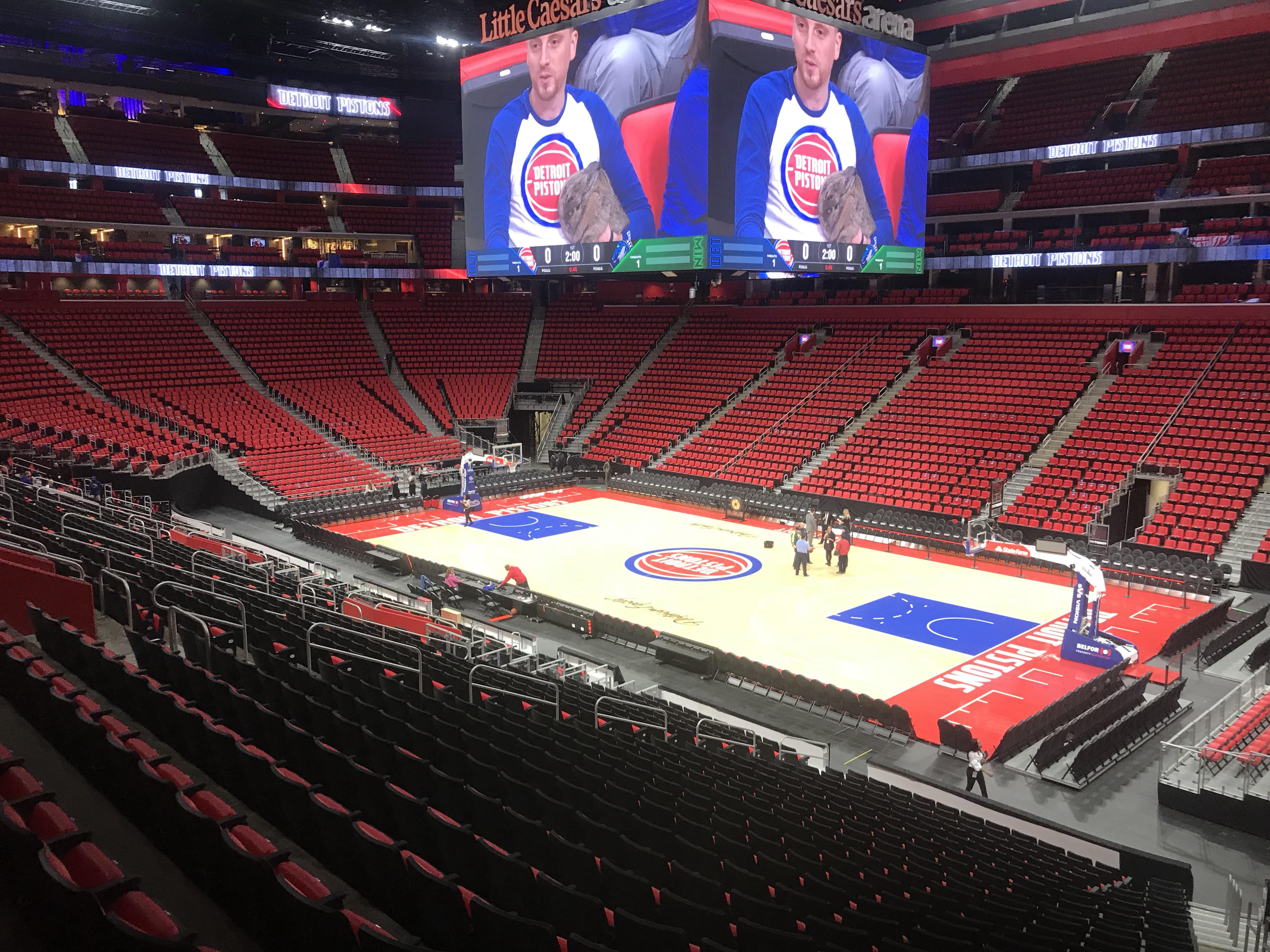 Little Caesars Arena opened in September 2017. The Arena is home to both the Detroit Pistons and Red Wings, and five restaurants that are open to the public year-round. There is also nearby parking, and a great outdoor space for people to enjoy. If you want a nice sit-down meal before, during, or after a game or event, you can pick from the District Market, Kid Rock's Made in Detroit, Mike's Pizza Bar, Sport & Social Detroit, and 313 Grill Co. The arena is also loaded with plenty of concessions if that is more your taste. When I visited the arena for the first time, I dined at Sports & Social Detroit, and I was impressed.
I ordered the Smashed Avocado appetizer and the Chicken, Bacon, Ranch sandwich. The smashed avocado was excellent. What is the smashed avocado? It is warm poblano queso, fresh avocado, pico de gallo, lime aioli, and cotija cheese served with tortilla chips. The sandwich was good, but if you order that, get it minus the bun, as that is messy if you try to eat it with the bun; however, it was a filling meal, as the chicken breast was nice and thick.
The concessions are the usual things that can be found at Ford Field or Comerica Park. The souvenir cups are no longer refillable, and the prices of the things at the stands are what you would expect. A souvenir soda will run you $7.25 and a hot dog will cost you an extra $5. On the alcoholic beverage front a can will be $9 and draft will be $10.
The arena itself is beautiful. The concourse is spacious and allows you to walk side by side with a person. There are no long lines for bathrooms, as there are plenty of them, and the outside of the bowl has projectors going on to the side of the building. The sound system in the arena is also head and shoulders above what was utilized at the Joe or the Palace.
The seats are also more comfortable, and nice and plush. The row I sat in was full, and it wasn't cramped at all. A search of Ticketmaster.com finds prices for the Red Wings games range from $60 to $325, or you can catch a Pistons game for as low as $14.
Overall — from parking, to eating, to the game — it will be a little pricey for a family of four. The venue, though, is not as bad or old as the Joe, and not as far as the Palace. Those reasons alone make the new Little Caesars Arena the place to visit.
Share it now!