Kesha's Comeback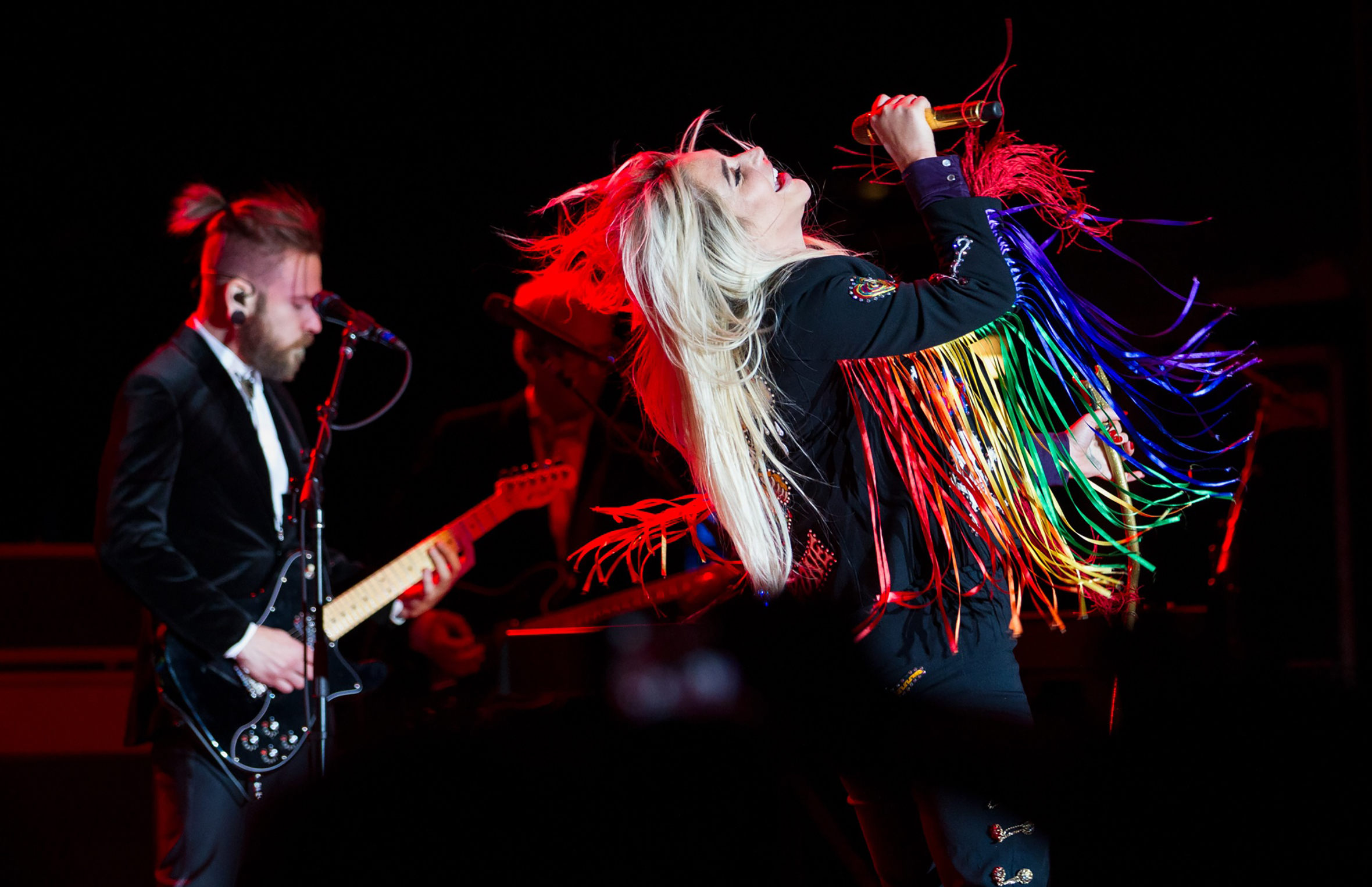 Since 2014, Kesha has been seemingly absent from the music industry. After checking herself into rehab at the beginning of that year, and being released shortly after, the singer, songwriter and rapper has been in court battling her music producer Lukasz Gottwald ever since.
According to Alice Vincent of The Telegraph, Kesha filed a lawsuit against Gottwald, accusing him of "sexual assault and battery, sexual harassment, gender violence, civil harassment, unfair business, and intentional and negligent infliction of emotional distress." Kesha claims that Gottwald drugged and proceeded to rape her on two occasions. The artist said the reason these accusations were not made sooner was due to Gottwald's intimidation, threatening to "shut down her career" by putting an end to "all publishing and recording rights."
In retaliation to Kesha's accusations Gottwald counter-sued, claiming that this sudden lawsuit was only made in an attempt to break her recording contract. From this battle, two-court cases were formed: Gottwald v. Kesha (New York), and Kesha v. Gottwald (Los Angeles). While Kesha did file an injunction to end her contract in February 2015, the judge denied it on the condition that she continues with Sony without Gottwald's involvement.
The charges against Gottwald in the New York case were dismissed last year by Judge Shirley Kornreich, who is married to a partner in Sony's legal firm. Prior to that, in August 2015, Kesha dropped her charges in the Los Angeles lawsuit saying, "this lawsuit has been so heavy on my once free spirit, and I can only pray to one day feel that happiness again." As a step forward on her path to happiness, Kesha has officially dropped the "$" which used to be featured in her name. She made the change shortly after she was released from rehab, but it was one of the most important steps in rediscovering her identity. In an interview with Refinery 29, she says, "My facade was to be strong, and I realised it was total bullshit. I took out the $ because I realised that was part of the facade. It was a journey and I'm happy – that was me in that part of my life." She continues saying, "I ditched the idea of what my image should or should not be at this point. I have to let go of trying to control things. And the new music is just me speaking honestly about my life for the first time ever without anyone dictating anything. Me speaking truthfully from my guts."
In July 2017, Kesha made her return to the music industry with the release of her single "Praying." The song is part of her new album, "Rainbow," which came out in August 2017. Featured in the newsletter, Lenny Letter, Kesha wrote: "This song is about me finding peace in the fact that I can't control everything – because trying to control everyone was killing me. It's about learning to let go and realise that the universe in control of my fate, not me." With the release of her new album, Kesha announced her first solo tour since "The Warrior Tour" in 2013.
The "Rainbow Tour 2017" began on Sep. 26, 2017, and will end Dec. 16, 2017. There are 33 shows scheduled: 24 in North America, and nine in Europe. Kesha's setlist is 16 songs long, featuring many off her new album such as "Woman," "Learn to Let Go" and "Praying." She also performs a few modified versions – having lost the rights to perform the originals – of her classic hits, including "We R Who We R," "Blow" and "Tik Tok." With the first hour set aside for her opening band, "Savoy Motel," the show is around three and a half hours long.
During her sold out concert at The Fillmore, in Detroit, on Oct. 15, 2017, her set was simple, as were her use of lights. This seemed to be an intentional choice, as to not pull attention from the star herself. Having been out of the industry for a while, Kesha made her returns sounding better than ever. The concert was a blast, and the quality of the production only made it better. Surprisingly, the best moments of the show weren't her songs, but the message she shared in between them.
Kesha spent time connecting with her audience by preaching for equal rights, saying "we are all human beings who deserve happiness," and "acceptance shouldn't be based on what god you believe in, what god you don't believe in, or what your sexual preference is. I'm talking about basic human rights!" Kesha interacted with those in the first few rows by talking with them, holding their hands, and even accepting the gifts they brought for her. She even performed her final song while wearing a rainbow shawl given to her by a member of the audience.
With a new sound to her music and a strong message of finding happiness in who you are, Kesha has ditched the "party girl" facade she was known for to become the star she always wanted to be. For once in her life Kesha has the power to shape her future, free from her previous producer, and only she will decide where she goes from here.
Share it now!