Hawks Volleyball Starter Shares Experience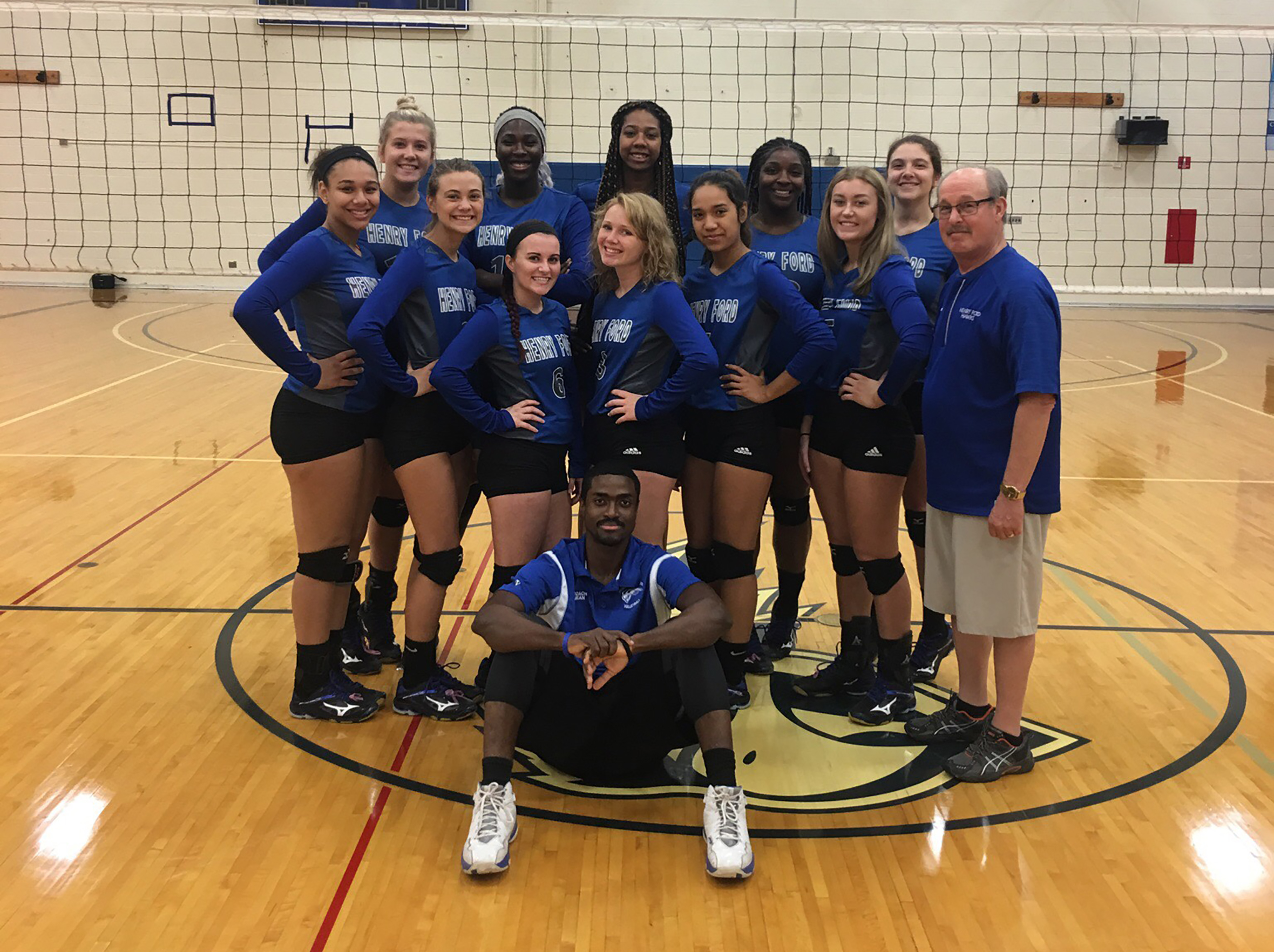 Photo courtesy Hawks Athletics
I was a starter for the Henry Ford College volleyball team this past season. I played JV and varsity for the Davison Cardinals in high school. I also played for Intensity Elite, a travel team. As you can see I've been on several teams but playing for the Hawks was a little bit of a different experience for me.
I am from Davison, Michigan, which is right around Flint. I came to HFC scared and basically praying my new teammates would accept me.
I got lucky with this team.
My new teammates were inviting, and I felt like I was in a delightful atmosphere. My teammates are what truly made this season unforgettable. We had 11 girls on the team, and they all contributed to get the Ws we needed each week. I started the season playing Libero, or the girl with the different colored jersey. The libero is known as the defensive specialist on the court. That was an obstacle for me since I had never been the major passer for any team I've played on.
Each game was intense and went down to the last few points. The team never gave up, and that's what I loved most about my teammates. They had a drive and passion. We had love for the game and each one of us wanted it more than the next.
Before each game, we went into the team room to talk about what we expected for ourselves in the upcoming game. Each girl would say one word that explained how she wanted us to be in the games. Words such as communicate, more, together, rise, and fight were consistently preached about: we needed to communicate in order to execute plays. We wanted it more than other teams. Rise for the unity of the team, and, of course, together to not play for yourself but the person to the right and left of you. We strived to play for our teammates rather than for ourselves. Selfishness was seen as a weakness and it was not tolerated.
Our coach, Rosemary Motamedi, is the backbone of our team. She is supportive, kind, and wants us to succeed more than anyone. She pushes us to be not only better volleyball players but better students and people. The biggest thing I have taken away from her is to never let others drag you down. Everyone is bright and beautiful in their own ways. "Coach Mo" believed in all 11 girls on the team and that is the most important thing to us. Instead of negative comments, she lifted us up with encouragement.
Our season ended with a devastating loss on Oct. 24 to Macomb Community College. I no longer get to see and play with my best friends and sisters each day. I only hope for the best of each and every girl on the team. They will do great things in the future. I am excited to return next fall for another season, and I am ready to win and take names for HFC. GO HAWKS!
Share it now!