A Golden Legacy: Beloved Children's Book Series Celebrates 75 Years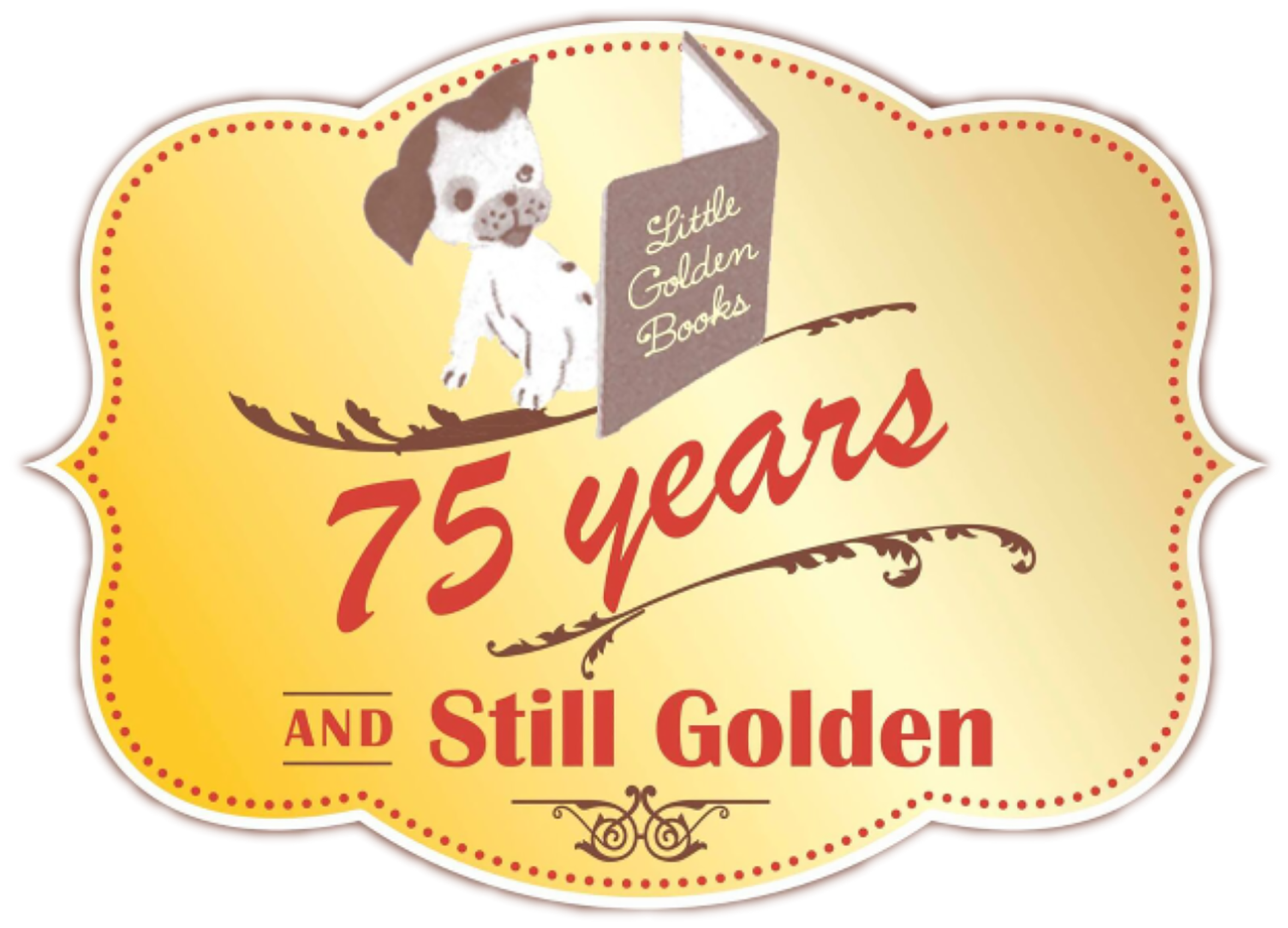 From baseball to apple pie, to country, jazz and hip-hop music, we love our American culture. And when it comes to literature, one children's series has topped the list of American icons. For 75 years, youngsters across the nation have crawled into the laps of parents and grandparents alike, to be read titles like "The Saggy Baggy Elephant" and "The Little Red Hen," as well as adapted versions of Walt Disney films like "Cinderella" or "Star Wars." Little Golden Books have taught us about manners and friendship, family life and faith. In their colorful pages we've recognized our favorite fairy tales and been introduced to new, endearing characters. Many of us first learned to read inside Little Golden stories like "Things that Go" and "Animal Friends." Under the hardback cover, we even found a place to write our own name. To celebrate and pay homage to this beloved book series, The Alfred Berkowitz Gallery inside The Mardigian Library at the University of Michigan - Dearborn is hosting a delightful exhibit now through Dec. 17: "Golden Legacy: Original Art from 75 Years of Golden Books."
In 1942, at the height of WWII, children's books were not affordable for the masses. They typically sold for an exorbitant $2-$3 and were only available to the privileged. George Duplaix, the head of Artist's and Writer's Guild Inc., saw the need to create a sturdy, colorful, and most of all, inexpensive storybook option. With the U.S. deeply involved in the war overseas and the effort at home, families needed a simple source of joy. According to the Smithsonian document gallery, Duplaix, through the Artist and Writer's Guild, partnered with the New York publishing firm Simon & Schuster Publications and the Western Printing and Lithographing Company of Racine, Wisconsin to offer just that. Little Golden Books were the first stories designed specifically for readers ages 3-8. They sold for 25 cents a copy and were available at department stores and bookstores, not just libraries and schools. According to the Smithsonian, after the war, Simon & Schuster set up Golden Book displays in five-and-dimes, grocery markets, and drugstores as well. The availability and affordability of these straightforward, colorful stories revolutionized the way society thought about whose children were worthy of reading, and what type of stories they should read.
The first 12 books were released on Oct. 1, 1942, and included titles such as "Prayers for Children" and "The Poky Little Puppy," which according to Amazon has gone on to be the best selling picture book of all time, with approximately 15 million copies sold. Other titles such as "Tootle" and "Scuffy the Tugboat" can be found on the top 10 list, a tribute to the universal appeal of their "here and now" stories and their modest pricing. As stated in "The Story behind Little Golden Books," featured in Mental Floss, it was 20 years before Golden Books increased their price to 29 cents. Even now, at $4.50-$5.00, they are still a gift that fits most budgets.
The Mardigian Library exhibit has on loan from the National Center of Children's Illustrated Literature dozens of original illustrations throughout Golden Book history. From the dreamy artwork of Elizabeth Orton Jones, 1945 Caldecott Medal winner, to the whimsical drawings of Nicholas the Bunny, created by Richard Scarry, who began his career as a Golden Book illustrator for several years before penning titles of his own such as "Richard Scarry's Best Word Book Ever."
Garth Williams, well-known illustrator of "Charlotte's Web," "Stuart Little" and "The Little House" books by Laura Ingalls Wilder, has drawn his characters into many Little Golden Books. His life-like animal depictions invite young readers to want to stroke furry heads and grab fuzzy tails from right off the page.
Walt Disney Studios joined Little Golden Books in 1944, with the initial title, "Through the picture frame." This symbiotic relationship continues to this day. Many newly released Disney movies have had their own Little Golden Book story adaption, and several of the artists who created Disney characters on film, have illustrated Little Golden Books as well. Renowned artist Gustaf Tenggren is the creator for artwork found in both "The Poky Little Puppy" and "Snow White and the Seven Dwarves." By 1954, the affiliation of this global partner put Little Golden Books in households around the world, with the exception of the Soviet Union where Little Golden Books were considered too capitalist.
U of M - Dearborn is hosting the Golden Legacy exhibit as part of its "Young Authors Festival: A Celebration of Writing for Students in 3rd-5th Grades, their Parents, and Teachers." The festival is free and open to the public on Sat., Nov. 11, from 8:00 a.m to 12:30 p.m. Children will participate in two break-out writing sessions, which will be followed by a writing contest award ceremony and a book signing by "Groundhog's Dilemma" author and illustrator duo, Kristen Remenar and Matt Faulkner. This day is meant to inspire young writers and support them in developing their writing skills while also helping adults learn tips to support their children's literacy development.
On Sat., Nov. 18, U of M - Dearborn welcomes children in grades K-2 and their families to an afternoon of reading, arts & crafts, and light refreshments in the Alfred Berkowitz Gallery to celebrate 75 years of Little Golden Books.
On Fri., Nov. 3, a reception was held in the Golden Legacy Exhibition welcoming Diane Muldrow, long-time editor of Little Golden Books and author of the "Everything I Need to Know I Learned from a Little Golden Book," series.
The exhibit, a delight for guests of all ages, continues through Dec. 17, and is open free to the public M, T, W, F 9am-5pm, Th 9am-8pm, Sat and Sun 1pm-5pm.
Share it now!