Editorial: #MeToo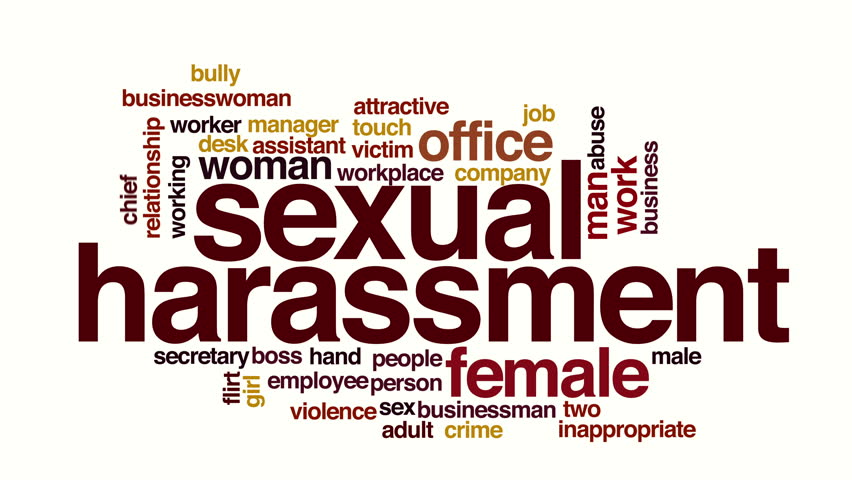 The avalanche of high-profile sexual harassment, misconduct, and abuse claims hitting the media is disturbing to say the least. From Hollywood to Fox News and NPR, from TV father figures to the President of the United States, men in power and fame are being called out left and right by those left fearful and damaged in their wake. The implications of sexual misconduct in the workplace and the entertainment business is sadly not a new phenomenon, not even for those in the oval office, yet the sheer volume of voices stepping forward to be heard is powerful in itself. Equally dramatic has been the swift professional consequences being felt by many of those accused and under scrutiny. Whether or not these men will ever be criminally convicted is yet to be seen, but the conversation is permeating our current culture and change is hopeful.
"How do we change?" Michael Strahan asks actor George Clooney in a Good Morning America interview, "You're a powerful man in this business." Both Clooney and Matt Damon had careers launched by Harvey Weinstein, Miramax movie producer and mogul. More than 60 women, including Ashley Judd, Gwyneth Paltrow and Angelina Jolie, have come forward to accuse Weinstein of sexual harassment, misconduct and abuse.
"There has to be a comeuppance for all of this," says Clooney. "All of the people who were part of that chain. Then we have to make it safe for people to feel that they can talk about this, and in doing that, I think that will scare away that kind of behavior. More than anything, you're gonna have to have a warning shot over the bow to anyone who would act like that. You will be outed, and you will be out of the business, and that you might be prosecuted."
Clooney says he's learning that many, if not most women, have dealt with some type of unwanted sexual advances from men in power and this revelation has come as a bit of a surprise to himself and others, that it's this big, this prevalent. He hopes something good that may come out of the current Hollywood scandals are these conversations."None of this matters at all unless it becomes impossible for it to happen,"Clooney asserts. "And we're all gonna be complicit in that. We're all gonna be responsible in that."
"Men and women have to work together," Ashley Judd tells Diane Sawyer in an interview about her own incident with Weinstein. "This is the moment. If we want it to be the moment, then it for sure will be the moment."
Sawyer replies, "I keep thinking about someone in one of our towns in Kentucky who can not come forward, who..can...not." She shares audio tapes with Judd of women across the country who have recently sent in videos expressing their own fear to speak up about being sexually mistreated in the workplace. "Well then we're doing this for her," Judd replies. "You know, if this isn't her moment yet, we're helping create the moment when she can." In regard to sexual predators Judd graciously says, "I believe that there is hope and help for everyone. It has to be the appropriate help, and there has to be a real profound understanding on the part of the sexual predator that what they were doing was wrong and criminal."
Quentin Tarantino, a director close to Weinstein, says that he knew of some of Weinstein's behavior, had heard some things, and feels ashamed that he didn't do more to put a stop to it. "I wish I had taken responsibility for what I heard," he expressed with regret. Although of a higher reported percentage, women are not alone in this problem. Men also fall victim to sexual harassment and misconduct in the work environment from both women and mainly, other men. Most severe cases of male rape happen within the military and criminal justice system and almost always go unreported. According to the Associated Press, the Defense Department, knowing the crime is underreported, conducted an anonymous survey among military personnel last year, and found 14,900 admitted being victims of sexual assault, and of those 8,600 were women and 6,300 were men. Women are more likely than men to be assaulted in the military, but both genders face the reality of this criminal activity. Shame and fear make reporting these crimes painful. Those that have already been victimized worry about how they will continue to be mistreated, discredited, or mocked when the truth is told.
Minors are coming forward to declare harassment and assault within Hollywood. Both Dustin Hoffman and Kevin Spacey were recently accused of making advances on minors decades ago. As the conversation continues, those children, now adults, are finding the courage to speak. Corey Feldman claims that a ring of child sexual abusers exists in Hollywood and that he himself has reported incidents of assault. Fox News reports that "Stranger Things" star Finn Wolfhard, 14, cut ties with his agent Tyler Grasham this month after Grasham was accused of sexually assaulting young men years ago. He also dumped the agency, APA. Disney Channel movie star Cameron Boyce, 18, said adios to Grasham as well, as did APA, immediately following the claims. There you go. Preemptive Strike. The current climate is rearing a new call to action. Since the Weinstein scandal broke, many corporations such as Conde Nast International, Nickelodeon, and Vox Media have cut ties with employees accused or convicted of sexual crimes. Many other high profile celebrities have "retired" in the last few weeks, following sexual allegations.
We have a long way to go. A zero tolerance policy is beginning to be publicly adopted by corporations. No one wants bad press over this, but will it last? Is the tide really turning on our culture that we will do away with "little boys clubs" and "locker room banter?" Laid out in full, and this is just a glimpse, it doesn't seem harmless at all and can lead to serious crimes. As individuals, and as communities, we must take this no tolerance to heart, holding ourselves, our peers, and especially those in power accountable for their actions as soon as the first line is crossed. It's not enough just to check yourself. As a society, we have traded sensitivity for sensuality and have overlooked what it really means to care for one another. For our daughters and sons, for our partners, siblings and for ourselves, it's time for men and women alike to say "We see you," to both those who would be predator or prey, and we will no longer turn a blind eye.