Former Hawks Catcher to play in Australia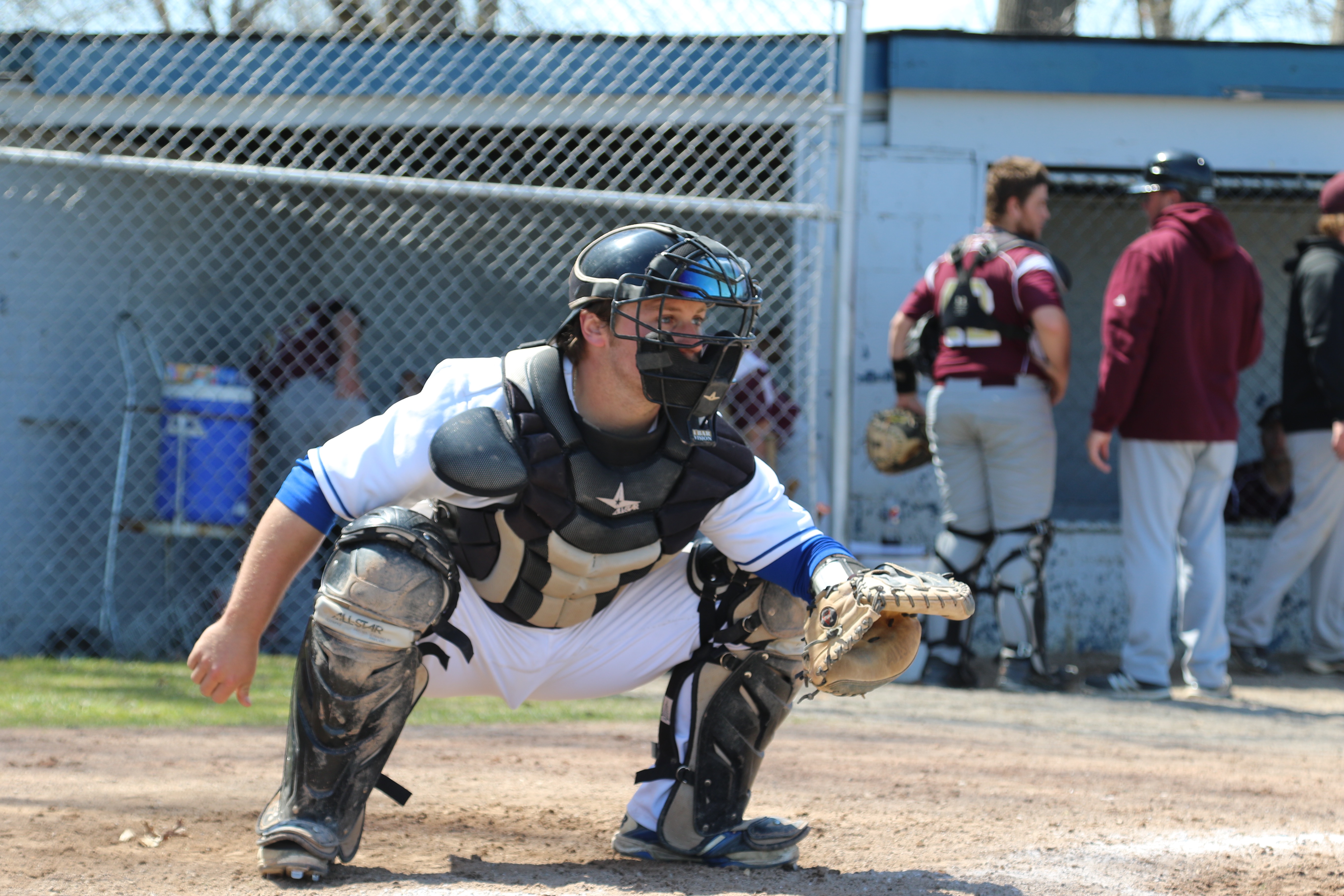 Photo courtesy of Hawks Athletics
Dan Cameron, a 2015 HFC graduate, was the starting catcher for the Hawks baseball team and is now headed to Australia to play for the Crain Cats, a minor league team in the Australian Baseball League.
Founded in 2009, the ABL was jointly funded by the Australian Baseball Federation, Major League Baseball, and the Australian federal government. The league has six teams, with Perth being the big league club that signed Cameron. Perth has won four of the seven league championships. In the minors of the ABL, each team is allowed four imports — players from another country. The regular season of the ABL runs from November to February, making it possible for the American Major League to send some of their minor leaguers "down under."
How did a team on the other side of the world find out about Cameron? His coach at Shenandoah University, where he attended after two years at HFC, sent Cameron a text asking if he wanted to play in Australia. After that, Cameron got in contact with a couple of people from the ABL. In early July, he got a call back from the coaches who told him they wanted him to be one of their imports. For Cameron, "It was a pretty easy process. It was mainly just a waiting game. A few calls and a few texts."
Cameron found his experience at HFC helped him to grow: "All I really knew was I wanted to keep playing baseball, and when I came here everything was a step up." Cameron says that being a Hawks athlete, "really formed me into the player that I turned into." Current Hawks baseball coach Tim Leighton, who was one of Cameron's coaches at HFC said, "Dan is a great kid, and I'm proud of him." Cameron transferred to Shenandoah University, where he earned second team American Baseball Coaches Association Rawlings All-South honors and All-South Region honors.
Cameron looks forward to the opportunity to continue playing baseball. After he graduated, he was invited to a few camps and open independent ball tryouts, but he wasn't sure what he wanted to do. When Cameron got the call to go to Australia, he said it was a no brainer: "I get to travel, see another side of the world, experience a different culture, and play baseball."
Even if Cameron didn't go on to play baseball, he's not short of talent, or brains. Cameron is also an up-and-coming country artist. While at HFC he graduated with an associate degree in criminal justice, and earned an undergraduate degree in finance and economics at Shenandoah University.
On his interest in music, Cameron said, "I was 18, and I bought a guitar and I started learning chords on YouTube, and I found myself enjoying writing songs." He currently has an album available on iTunes called "Hurricane." Cameron was a finalist for the NASH 93.1 next music show competition that took place in early September. The show covered Detroit, Ann Arbor and Flint, and took place in Detroit. Cameron said, "The music thing is kind of new to me, so I got the band together and we had two weeks to put some stuff together." Regarding the NASH competition, he said, "It was an awesome experience. The guys there were the nicest, and humble about their music." Cameron later said that regardless of what his future is with baseball, music is something he will still pursue. Cameron said baseball and music go hand in hand: "Baseball is a stress reliever from life, but once you get into college you love baseball so much that it becomes like a job, and music became a stress reliever from that." Dan hopes Australia isn't the end of his baseball dreams. He values the friendships and bonds he has made, and the places baseball has taken him to see.
One thing is for sure though: no matter what Cameron does, he has a bright future. From the baseball field or behind the mic and playing a guitar, Cameron shows what being a Hawks athlete can lead to.
So, Dan, good luck in the ABL. Show them what the Henry Ford Hawks are made of.