It's all about love in "Almost, Maine"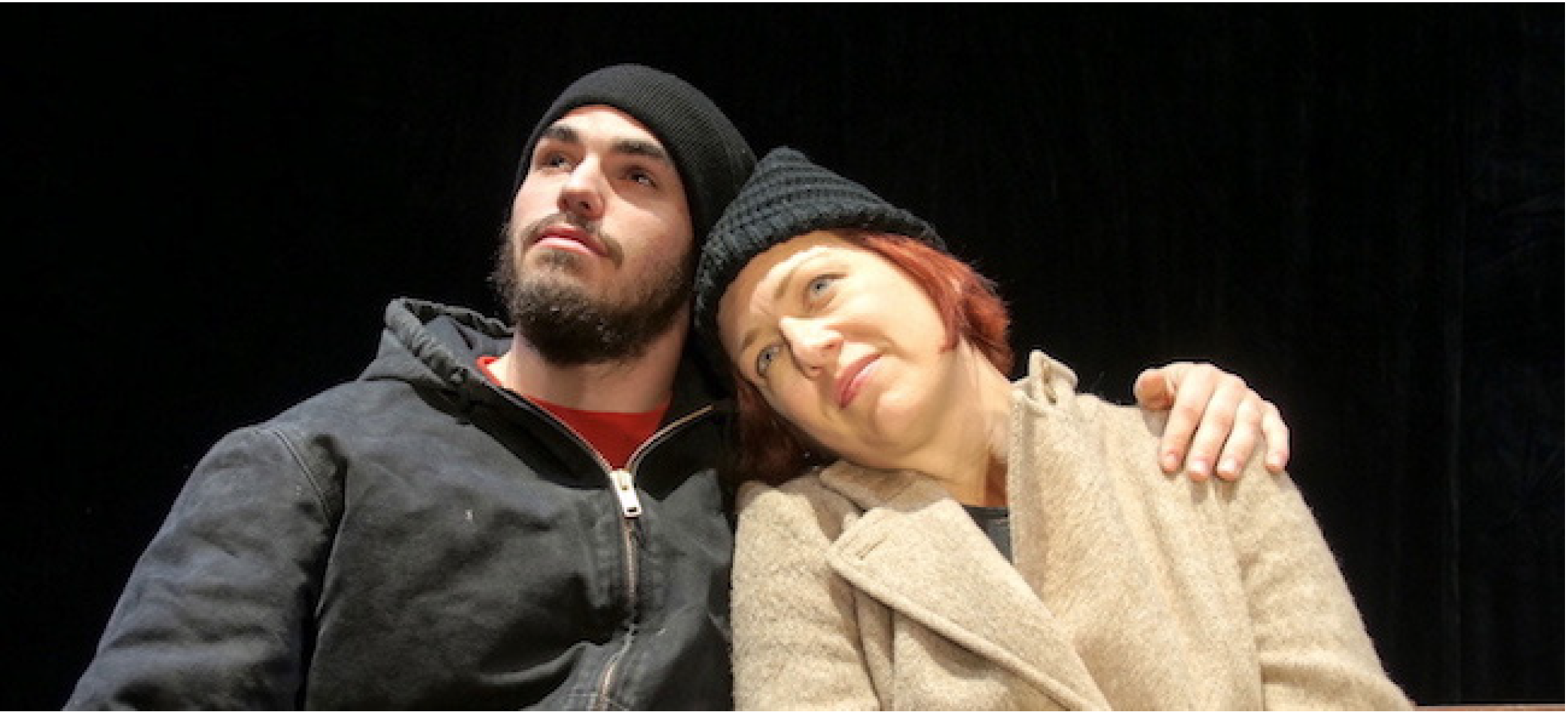 Scene from "Almost Maine" | Courtesy of Henry Ford College Theater Department
Almost is a fictitious non-town somewhere in Maine where the residents never quite got to organize themselves enough for their town to actually be called a town. It is as if they all just happened to be in the same place by chance.
On a clear winter's night, as the Northern Lights hover in the sky, love unexpectedly creeps in, and the lives of the residents of Almost are changed. Exploring the power of love, its role in bringing people together or further apart and how it sometimes serves to simplify situations or complicate relationships, "Almost, Maine" comprises of a series of vignettes that give snippets into the rather surreal lives of the residents of Almost: a broken heart carried around in a paper bag; the unlikely silver lining after the pain of rejection; the loss of hope in love that physically changes a man beyond recognition and several more.
Written by actor and playwright John Cariani, and developed at the Cape Cod Theater Project, with Andy Polk as the artistic director in 2002, "Almost, Maine" premiered at the Portland Stage Company and became a box office hit. It opened Off-Broadway in 2005 to much critical acclaim and went on to be published by Dramatists Play Service. According to the "Almost, Maine" official website, to date, the play has been produced by over 2500 theater companies in the United States alone and is one of the most frequently produced plays of the past decade. According to Playbill, in 2010, "Almost, Maine" was the most performed production in high schools in North America.
In 2011, "Almost, Maine" sparked controversy when American Civil Liberties Union of Maryland argued that Harford County Public School officials' decision to censor a scene from Bel Air High School's Bel Air Drama Company's performance of the play violated the student's First Amendment rights. The scene depicts two characters of the same gender falling in love.
In 2014, a similar situation occurred at Maiden High School in North Carolina. In the wake of the passage of the same-sex marriage bill in the state, pressure from some members of the community compelled the principal of the school to cancel the production.
As part of its spring production, combining current students with alumni and guest artists, Henry Ford College Theatre's Summer Stock will perform "Almost, Maine" starting June 15, 2017, in the Adray Auditorium of the MacKenzie Fine Arts Building, on the main campus of Henry Ford College. The production will run until July 2, 2017. Details of dates and showtimes can be found at theatre.hfcc.edu
Share it now!