Accidents Happen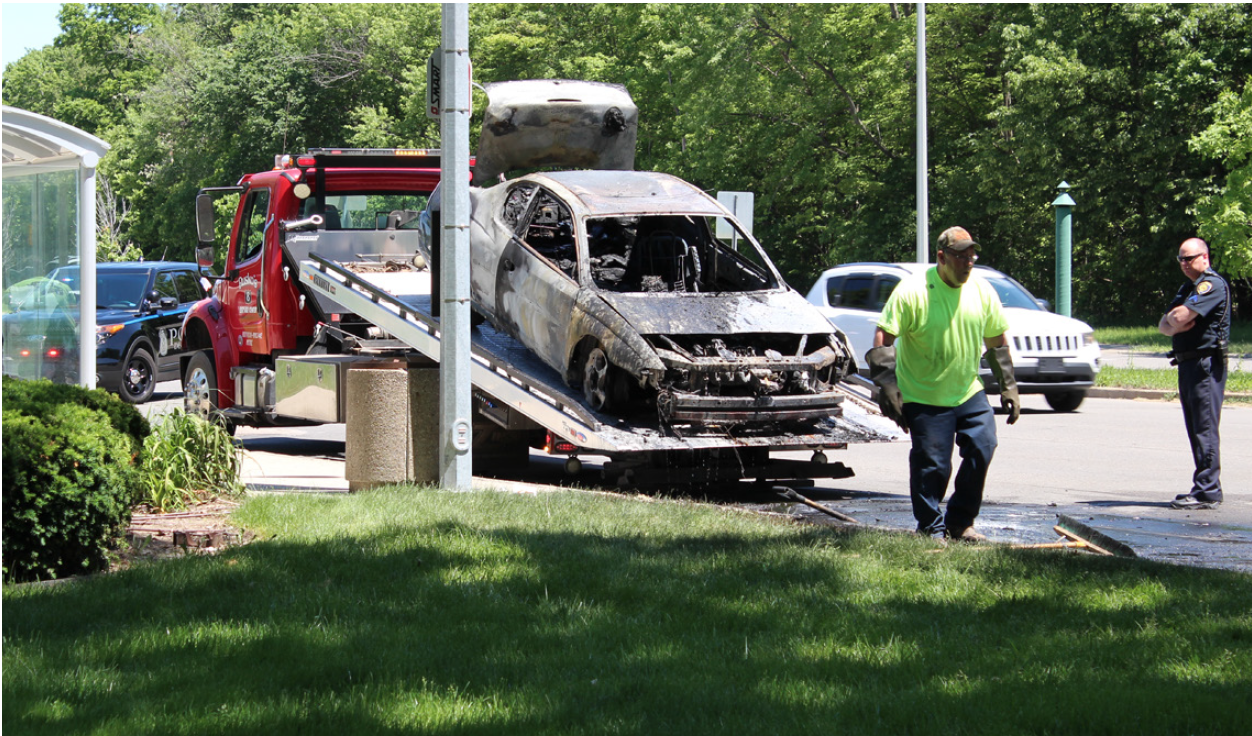 Everyday, students and faculty alike drive their vehicles to work, school and home. Sometimes they don't always arrive to their destination as planned. On Wednesday, June 7, around 11:30 a.m., a vehicle near the bus stop on Evergreen in front of the HFC campus burst into flames. Nobody was harmed in the situation. The driver was able to evacuate the car before her car was totaled.
One of the responding officers, Cpl. Lamita of the Dearborn Police Department, investigated the scene. Lamita described the incident as, "She noticed some smoke on the exterior of the vehicle, it got into the passenger compartment, she felt heat and she abandoned the vehicle." It was suspected that the car had a malfunction with it's coolant. Lamita gave a few words of advice: "When a car burns, get your stuff out of there and get going quick." He also wanted to remind people that if there is a fire of this magnitude you should stay at least one hundred feet away from it. There could be small or even large explosions from the burning vehicle. While on the scene there were a few small explosions from the electrical functions of the car that Lamita described as magnesium from the engine compartment.
Students and faculty should not to be concerned with the matter but instead take it as a lesson to be more aware of your vehicle's condition. It's important to check your car's systems regularly to make sure everything is working properly before you drive around for your own safety and the safety of other drivers.
Share it now!