SURA Exhibit
Gallery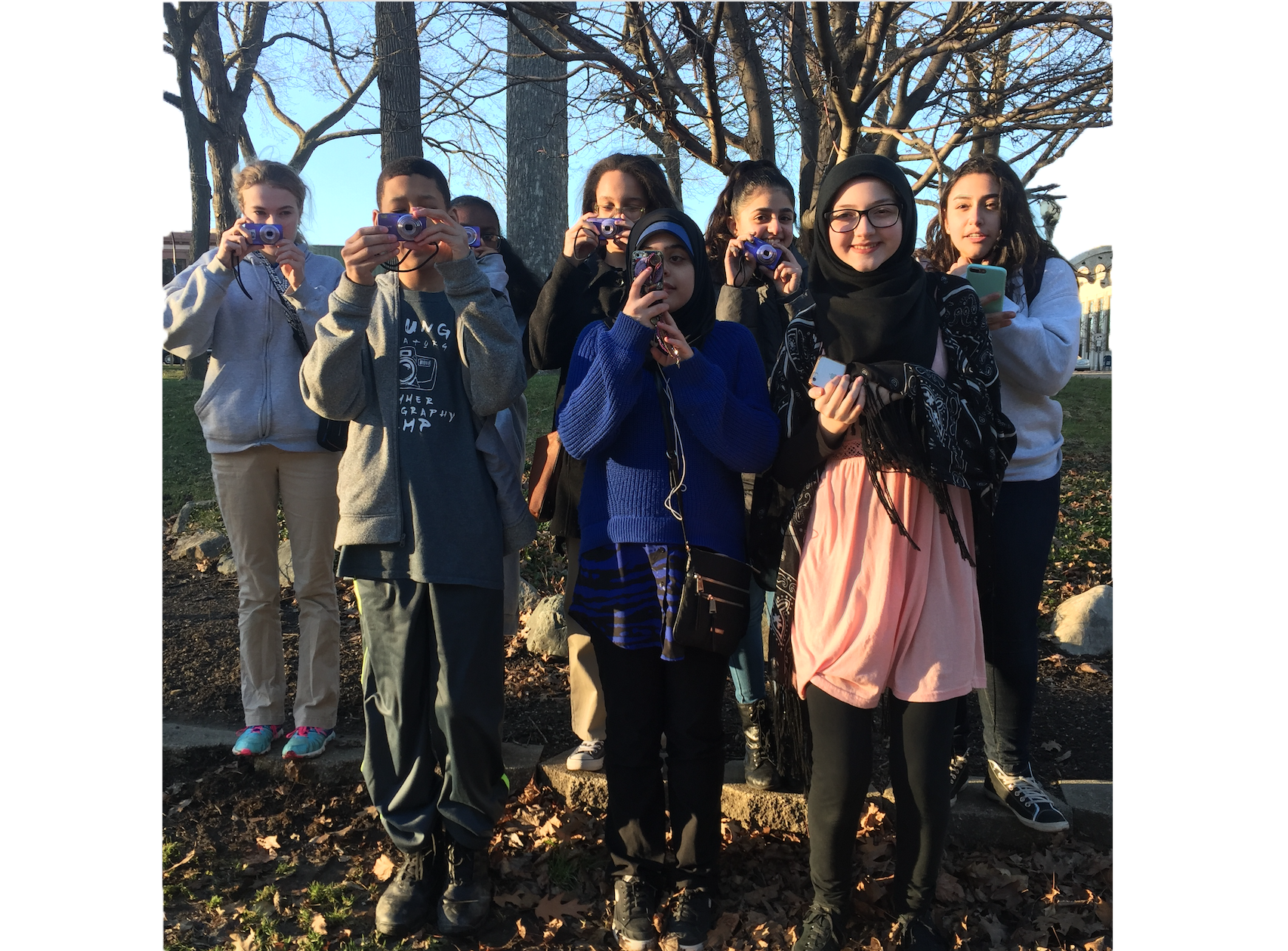 Photos courtesy of Arab American National Museum
The Arab American National Museum in Dearborn is committed to inspiring and nurturing today's youth into thought-provoking artists of the future. On display now through June 28 is "SURA 2017 featuring Reel Stories: A Student Photography & Film Exhibition," featuring artistic work from local teens in both photography and film. Petra Alsoofy, AANM educator, says the dual exhibition features student work from both the SURA and Reel Stories programs because they both served as an outlet for youth to express themselves through creative means.
Through partnership with the award-winning SURA Arts Academy (SURA means photograph in Arabic) here in Dearborn, the museum offers programs that teach middle and high schoolers photography at a professional level for an affordable price, while widening their human perspective and helping to shape their own artistic identity. Provided with digital cameras, students are encouraged to explore their own neighborhoods, families and communities through a particular vantage point week to week. In class, instructors aid students in selecting their best work and help to broaden artistic scope through frequent local field trips.
This winter, the 10-week program focused on portraiture was led by instructor Piper Carter, former contestant on Tyra Bank's VH1 Network show "The Shot," a former Vogue photo intern and current freelancer for Styleline, Ambassador and Essence magazines.
"My purpose was to ready them to be confident in their understanding of what a portrait is and to be able to articulate their version of a portrait, something that is authentic and meaningful for them," says Carter. "For some students we had to dig a little deeper into who they could they take a photograph of that would have meaning for them. For some it was reinterpreting a portrait, touching on profile, highlight, what is it that illustrates a person. Some are more straight-forward and some of them are more interpretive. We broke away a little bit, broadening that definition of portrait."
Students enrolled in SURA classes build skills in composition, color, lighting, image storytelling and social media sharing. This program is hosting two upcoming summer camps through the AANM and are available for ages 10-15 during the month of July. The curriculum includes visual presentations, photographic and writing assignments, discussions, critiques, guest artists and daily field trips around Metro Detroit. Scholarships are awarded based on need and availability. For more information visit: arabamericanmuseum.org/sura.
Share it now!