President Stan Jensen's Last Year at HFC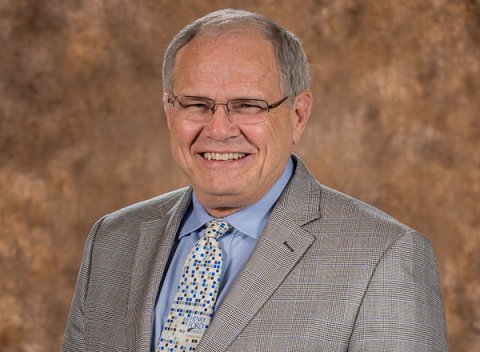 Photos courtesy of Henry Ford College Marketing and Communications
After a four-year tenure as president of Henry Ford College, Dr. Stan Jensen has announced his plan to retire next year.
Dr. Jensen assumed office as president of Henry Ford College in 2013. As highlighted on the Henry Ford College website as well as reported through the media, with well over 40 years' experience as a higher education administrator, Dr. Jensen is a veteran in his field. Prior to joining Henry Ford College, he was CEO of Colorado Mountain College (CMC). In addition he is also an accomplished business person and published author.
At the time that Dr. Jensen joined Henry Ford College, the college was experiencing a financial crisis. It was operating with a $16 million budget deficit. Through cost saving measures employed within the first year of his tenure, the college began to recover and was steered out of trouble. Fiscal reports on the Henry Ford College website indicate that the 2014 mid-fiscal-year budget recorded a surplus of $1,232,944, which went up to $ 2,531,528 by the end of the 2014-2015 fiscal year.
Dr. Jensen was awarded the 2015 Business Leader of the Year Award by the Dearborn Area Chamber of Commerce for his role in helping the college get out of its financial predicament.
Under Dr. Jensen's leadership, in May 2014 the college rebranded and changed its name from Henry Ford Community College to Henry Ford College. The change was not only in line with the trend for community colleges across the country, but it was also a bid to attract a broader range of students, as well as highlight the expansion of academic programs to include four-year degrees. Though the college would no longer have the word "community" in its name, Henry Ford College would continue to be student-centrered and community focused.
Key initiatives implemented to ensure Henry Ford College's continued growth and success included national as well as international outreach to both existing and new partners.
Making the announcement of his plans to retire at the Henry Ford College Board of Trustees meeting on May 17, 2017, Dr. Jensen said that his last day at Henry Ford College will be June 30, 2018. He also stated that during the next 14 months, it is his intention that the college achieves much more and continues to succeed.
The Mirror News has been working to schedule a sit down with Dr. Jensen in time for a special retirement issue that we are planning for the spring which will also feature a story on a number of long-time members of the HFC community who will also be retiring.
Share it now!