Russell St. Deli: Soups, Sanctuary, and More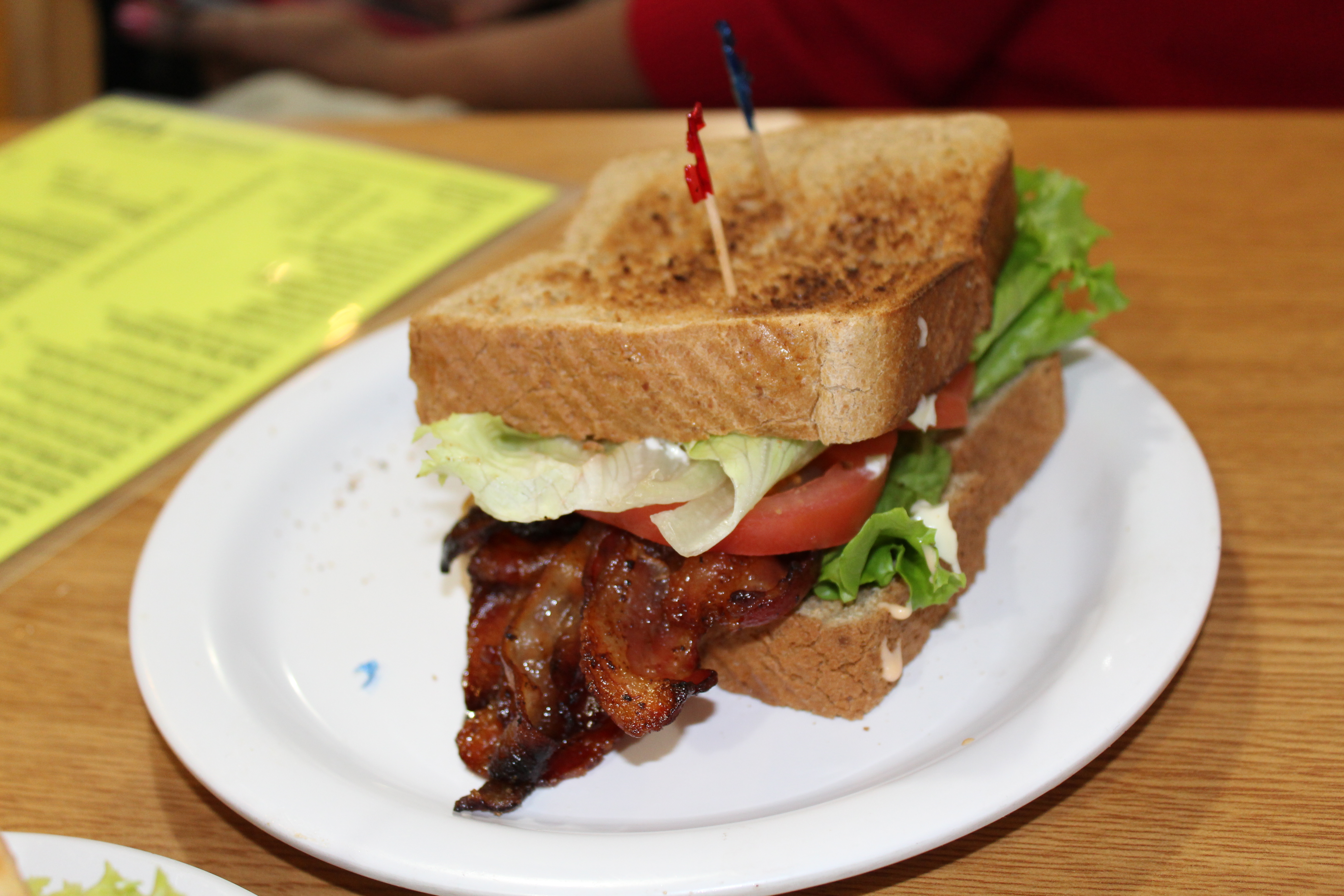 On a typical Saturday morning, Russell Street Deli often has a line outside the door. After eating there for lunch, it is easy to see why. Not only are the sandwiches attractive to look at, but their appearance matches their taste. Their vegetarian and vegan options are plentiful, and it is often hard to tell the difference between the beef hotdog and the vegan one. Since its opening in 1989, Russell Street Deli has become known for their omelettes, sandwiches and soups. The restaurant sells their signature soups in over 75 grocery stores, including Whole Foods and Busch's Market in Michigan, along with selling sandwiches at Ford Field during Lions' football games. In an interview with Deadline Detroit, co-owner Jason Murphy says that he bought the deli with his friend Ben Hall after working there as a dishwasher for 12 years. "It certainly is a labor of love. I've worked here for over half of my life now. I think for us what is the most difficult is that we are paying a universal living wage, for health insurance, and for retirement programs, which are additional costs that not every restaurant has to go through." Russell Street Deli employees make around fifteen dollars an hour, which is higher than the average waitress's salary. "Seven out of ten restaurant employees actually live in poverty in the United States," says Murphy, "and we work really hard to make sure that is not happening with our staff."
Paying a living wage is one of several ways Russell Street Deli supports the local community. All of the produce they use is bought locally from The Greening of Detroit and Keep Growing Detroit, both programs designed to encourage neighborhood gardens and green spaces and promote Detroit grown food products. The deli is often the number one buyer of locally grown produce in the city of Detroit, says Murphy. Their location in Eastern Market has been ideal for locating local food products, but has also served as a drawback. Renovations to Eastern Market has created construction that hinders parking and access to the restaurant, while the addition of food trucks has taken away business. These challenges have not discouraged the owners from expanding, though. After two years of planning and delay, it has been announced that Murphy and Hall will be opening a new restaurant in Corktown called Lafayette Kitchen and Diner. The new location will be home to three eateries: Lafayette Kitchen and Diner, which will serve traditional American food; Baldessari, a pizzeria; and a summertime-only soul food spot dubbed Lil'bruh.
A higher salary, benefits and all locally grown produce are not the only features that make the diner stand out. It has joined other restaurants nation-wide to become a "Sanctuary Restaurant," a project in collaboration with the Restaurant Opportunities Centers United and Presente.org. The goal of Sanctuary Restaurants, according to their website, is to "stand by restaurant workers, owners, and consumers and respect their dignity, human rights, and contributions to our industry and our nation – including immigrants, refugees, people of all genders, faiths, races, abilities, and sexual orientations.
We have zero tolerance for sexism, racism, and xenophobia. We believe that there is a place at the table for everyone." This goal fits Russell Street Deli's philosophy of protecting their employees. In an interview with Dave Spencer of Crain's Detroit, Hall says that he is not condoning hiring illegal immigrants, but instead providing a safe place for his workers and his customers. One thing is apparent: all customers, no matter their race, gender or sexual orientation, can enjoy the delicious food knowing that their wait staff is being treated well and they are supporting Detroit's economy.
Share it now!