Kuzzo's: Not Your Usual Chicken and Waffles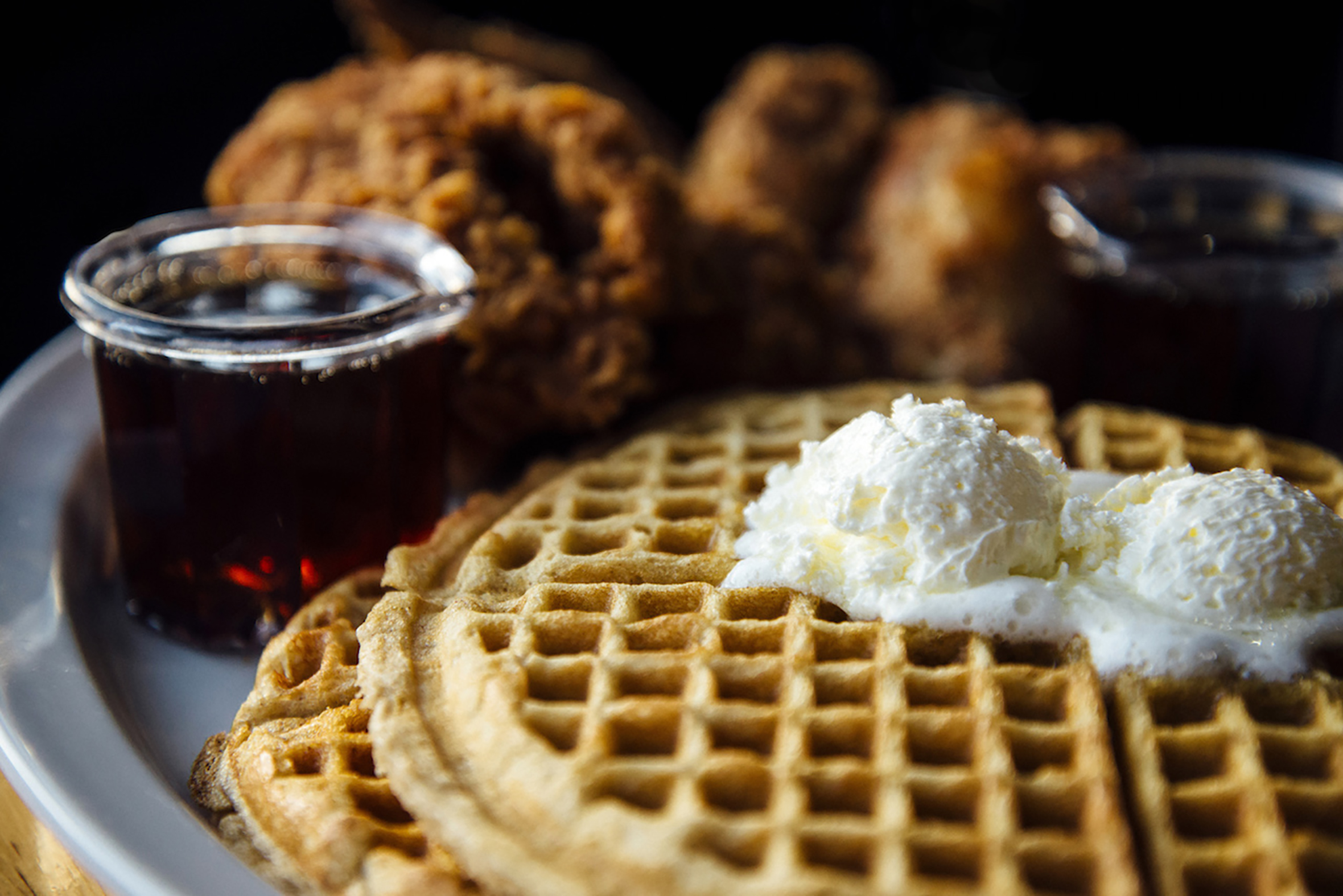 Few new hip restaurants in Detroit offer cuisine that truly reflects the community in which it operates. It is even more rare to find such a restaurant that so boldly depicts the love and urgency of family. One restaurant that depicts this well is Kuzzo's Chicken and Waffles, located in Detroit, Michigan, in the historic fashion district of Livernois. The restaurant prides itself on its breakfast and brunch cuisine. Opening its doors in 2015, Kuzzo's offers authentic soul food that is sure to make your mouth water at first bite. Some of their signature dishes include endless waffle combinations and customizable omelettes, as well as burgers, salads, finger foods, desserts, and a wide variety of drink options, including their famous Kuzzo's Homemade Lemonade. The restaurant is also equipped with a full-service bar, serving cocktails, wine and beer. Each item on the menu is unique, sporting playful names such as "The Tender Love" offering three hand-battered chicken tenders and a waffle, or "The Granny Plum" which offers two waffles, two eggs and a bowl of grits, and "The Tweety Bird" which offers a chicken breast and waffle. The restaurant's wide variety of food choices are sure to fit all guests' needs. From their light and fluffy waffles to their savory mouthwatering fried chicken, each item on the menu is cooked with care and presented beautifully.
While the guests that typically choose to dine at Kuzzo's prefer their signature chicken and waffles, a personal favorite of mine would have to be the shrimp and grits. Served in an elegant bowl, this entrée comes with grits cooked fresh daily accompanied by six perfectly seasoned shrimp, prepared in a variety of seasonings that add bold flavor and quality. Small amounts of onions and bacon add crisp and spicy texture to the dish. This entrée is available at any time of the day and offers a unique spin on something so timeless.
Kuzzo's has a modern design with high industrial ceilings and interior brick walls. Although the restaurant sits on a street corner, guests have the option of sitting at the front of the restaurant, where windows offer a beautiful view of the numerous store fronts in the area. On the walls, you will find many mirrors and pieces of art, some of which creatively depict the restaurant's name and its mission.
Kuzzo's restaurant, only a few years old, has, through the food it serves and its caring and compassionate staff, helped to create a meaningful environment for all its guests. While Kuzzo's is on many lists of Detroit's hottest restaurants, it has still found a way to remain authentic.
Share it now!