Hawks Baseball is Back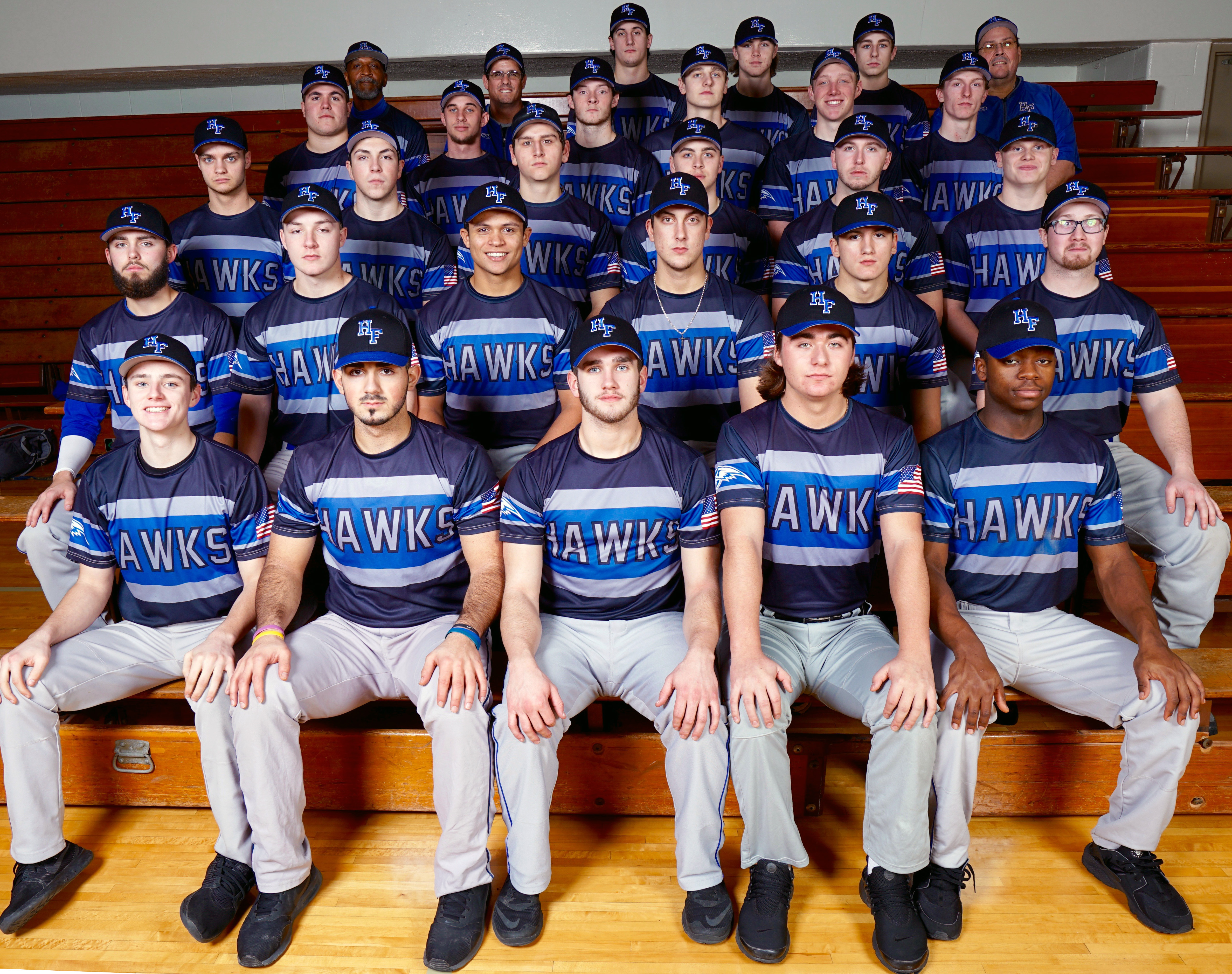 Photo courtesy of Hawks Athletics
The Hawks baseball season is just around the corner and the team is looking to build on last season's 14-12 record. They have a great chance to do so with seven players returning, and most of them were starters last season, according to head coach Tim Leighton. The Hawks also bring 16 freshmen into the fold. Because of the high number of first-year players, having seven returning players will help them along. Captain Nico Janigian said, "It definitely helps out because I only play one position mainly. So other guys that have experience at this level at other positions are able to help out the younger guys."
Leighton is back for a second season at the helm and has more than 20 years of coaching experience. Leighton said the team's strength is its depth due to the fact that the Hawks are at least two deep at each position. "We have the most pitching since I've been coaching here," Leighton said. "We have a good mixture of speed and power." He also said the players worked extremely hard in the offseason. Although the team retained seven players, the Hawks lost ace pitcher Kyle Roberts, who signed with the Texas Rangers, which selected him in the fifth round of the Major League draft. This year's hurlers will step up, though. "You can never replace a talent like Kyle Roberts," Leighton said. "However, we have a solid pitching staff from 1-14 that will give us a chance to win."
Leighton explained that the starting rotation will be worked out in spring training. A trio of sophomores — Adam Willinger, who had the lowest ERA on the team last year; Jack Ferguson, a transfer from Saginaw Valley State University; and Dakota Adkins — will all be in the mix for starting jobs. Sophomore Steven Milke and Freshman Gordon Ferguson will share the closer duties this season. The Hawks will face a long list of tough opponents, including Sinclair Community College, which won the region and came in third in the NJCAA Division 2 World Series, and in league play they will again battle Jackson College, which went 24-2 last year. One of those losses came at the hands of HFC.
When asked how the league was going to stack up, Leighton said "our league is very tough, and every team can beat everyone on any given day." Last year, the Hawks just missed out on a trip to regionals, as they split with the top four teams in the league. If the Hawks can end the season in the top three in their conference, they will play for a regional title. Leighton said the team that can play consistently day in and day out will win the conference, and he went on to say, "I feel we have the pitching and defense to do this."
All of the Hawks home games are played at Papp Park in Taylor off of Wick Road. The first Hawks home game is a doubleheader on March 25, with game one starting at 1:00 p.m. and game two starting at 3:30 p.m. For the full schedule of upcoming games, please go to: athletics.hfcc.edu.
Share it now!