"Hope for Humanity" A Day of Charity at Zaman International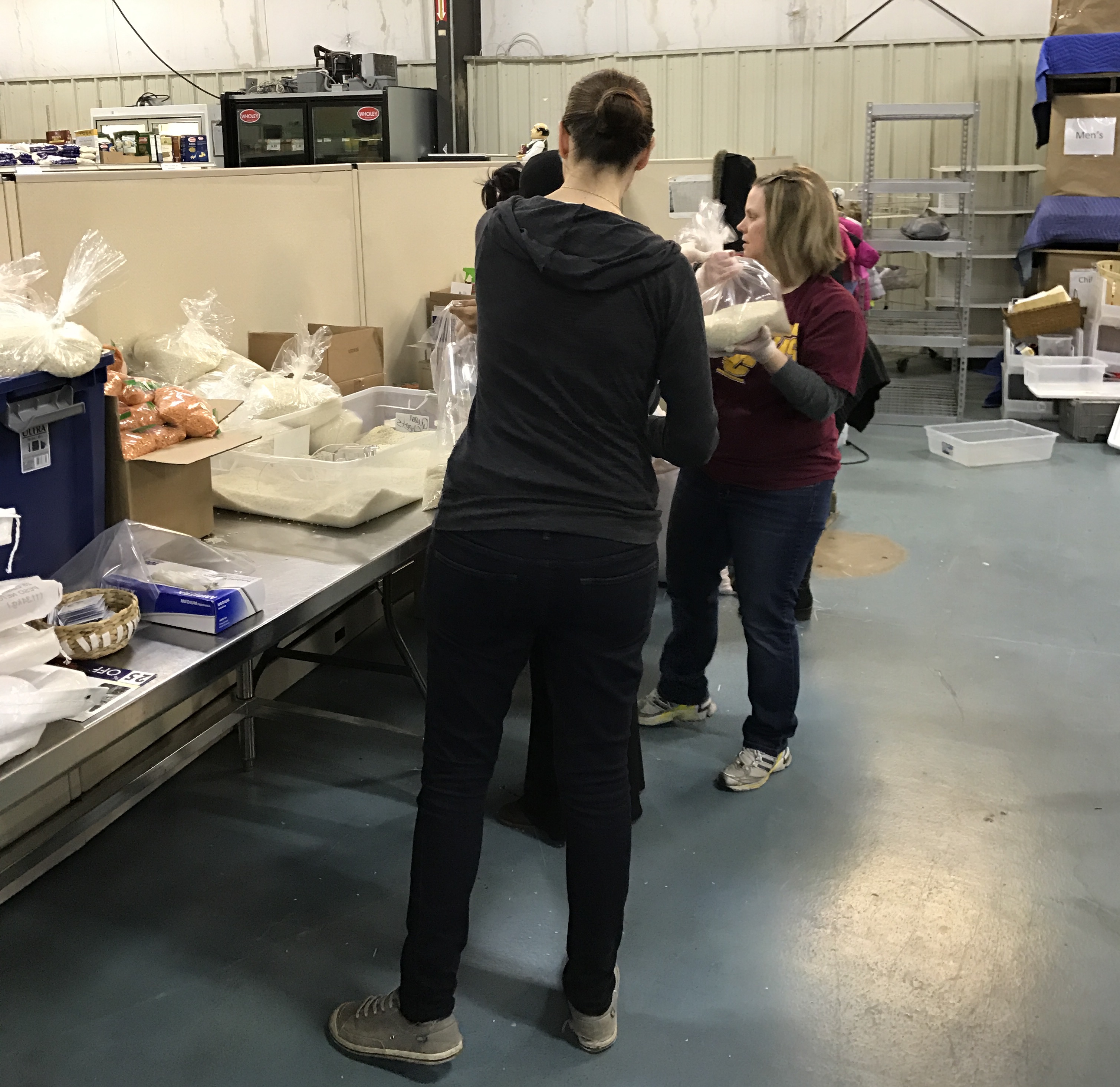 Organized by the Student Activities Office, Henry Ford's volunteer day on February 18 was a tremendous success! With twenty-two volunteers ranging from staff, students, and members of the community we finished the work that needed to be done in two hours! From bagging up lentils and rice, getting advertisement letters ready to send out, and organizing bins of toys to be given away at an upcoming event; there was plenty to do. Before our work began we were given a tour by Fatima Hassan, the Volunteer Coordinator, to find out what Zaman International is all about.
Founded in Dearborn in 1996 by Transcultural Clinical Nurse Specialist, Najah Bazzy, Zaman International is a non-profit origination whose mission is "To facilitate change and advance the lives of marginalized women and children, by enabling them to meet essential needs common to all humankind." With the slogan "Hope for Humanity", they help on average 300-400 families a year with everything from food, clothing, rent assistance, shelter, and sometimes even down-payments on places to live. Fatima said the founder, Najah Barry, "noticed a lot of people she would take care of didn't have the basic essentials they would need to live." Most of the families who come seeking help have an annual income of $12,000 or less. With over 20 years of operation Zaman International has developed into huge organization. It now has four departments: social services, food pantry, resale shop, and vocational education; with classes focused on real world skills such as English, computer literacy, and even sewing! They also work hand in hand with the Syrian American Refugee Network to help bring over students. Fatima noted "if transportation is tough for our client, we have a van where we can have an employee go out to pick them up." With Zaman International growing larger every year there are plenty of ways that anybody can help out!
From donating essential goods, organizing the food bank, helping run the resale shop, and even tutoring opportunities there are many ways to help Zaman International help others. There is no formal training or experience needed, just the will to want to make a difference in your community! Anybody can stop in Monday – Friday from 9:00AM – 4:00PM. Also, the resale shop is open to the public and all proceeds go towards funding to help their clients!
I only spent a few hours at Zaman International that day, but I can tell this is a cause worthy of our support! Not only was everyone professional, it was one of the nicest groups of people I have ever met. Henry Ford's Volunteer Day at Zaman International was a great success; not only in the work we all accomplished, but in helping to raise awareness to this amazing charity as well! With only the cost of your time, we can all work together to help Zaman International restore families' "Hope for Humanity."
Share it now!