Athlete Spotlight: Diangelo Carlton
Gallery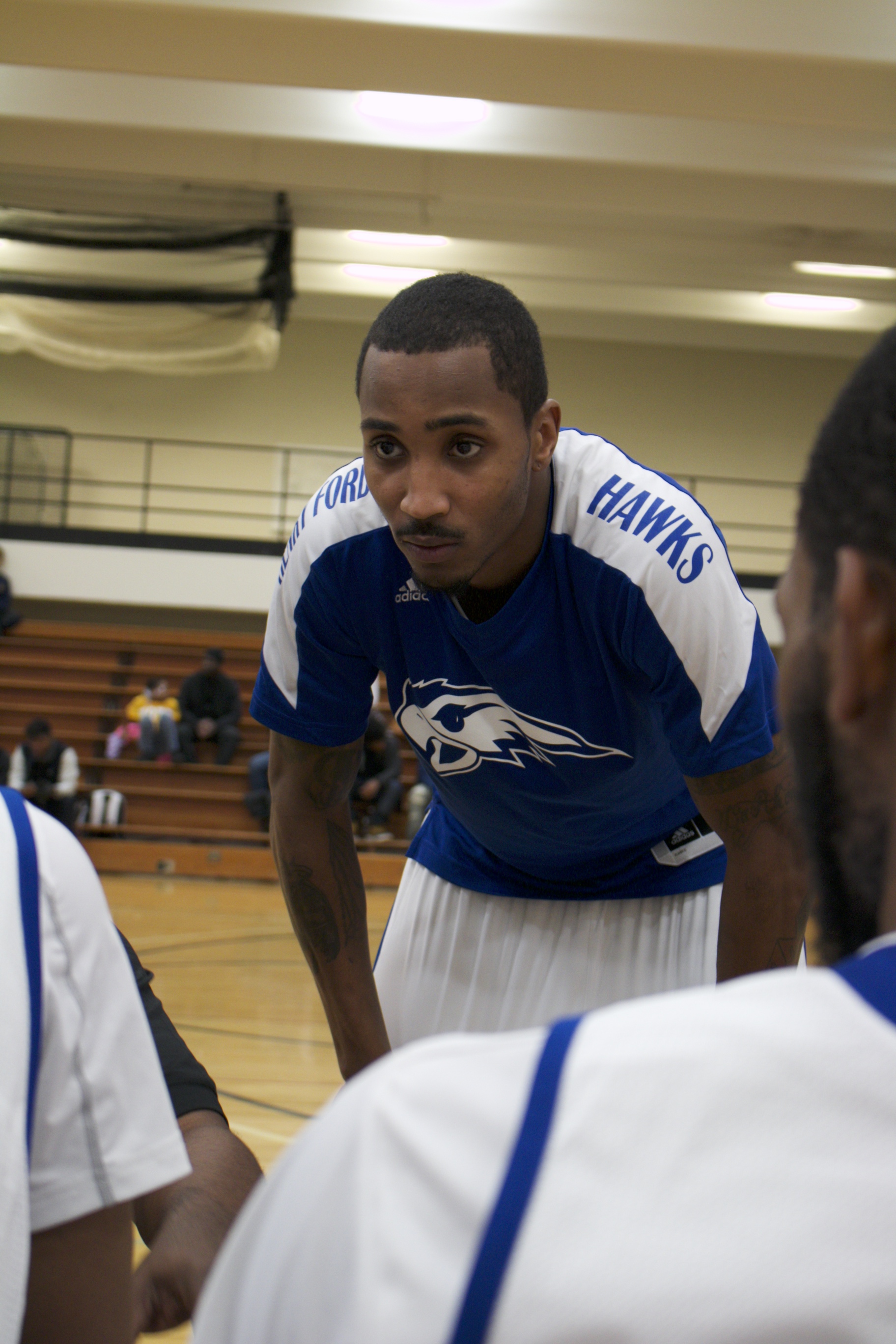 Henry Ford College is home to a lot of great athletes, and Diangelo Carlton is one of the top athletes on the Hawks roster this year.
Carlton is a guard on the Hawks Basketball team, as well as the captain, majoring in architecture construction technology. Carlton, who averages 7.6 points and 6.0 rebounds per game, last season earned Michigan Community College Athletic Association Eastern Conference second team honors and All-MCCAA freshman team recognition.
On being named second team all-conference and all-freshman, Carlton said, "I appreciate the awards, but I don't go off what I did last year because we didn't have a full team and I'm still focused on getting better and helping my team win." He later said, "I'm learning] how to involve (my teammates) more and not keep the awards to myself, and do my best to help my team win night in and night out."
As the captain of the team, Carlton said he looks to serve as a big brother, encouraging teammates any way he can. Carlton said he is both a vocal leader and a lead-by-example type due to the fact he won't ask teammates to do something he wouldn't do. The Hawks captain said his role on the team has helped him learn to lead in positive and negative situations beyond the court.
Carlton is the father of a 5-year-old daughter and 2-year-old son. After the birth of his daughter, Carlton took some time off of school to care for his child. Carlton in that time was promoted to manager at his job. He said taking on and balancing those responsibilities has helped him become the leader he is today. Since returning to HFC two years ago, Carlton improved his grade-point average and became a standout on the basketball team, while also making the dean's list and the Hawks Athletics "All Academic Team."
The Hawks have a 7-11 record so far and seek to make the playoffs, a big improvement on last season's 3-22 finish. Carlton said the biggest change in the team is the development of continuity in the offseason. Carlton credited everyone being eligible and turning in their paperwork and registering for classes on time. Carlton said, "[Coach Tony Woods] was on us to turn our stuff in on time, which led us from only having five or six guys eligible at the start of last season to having our whole team ready at the start of this season."
In high school, Carlton was a three-sport athlete, playing football, basketball and baseball. Carlton, a graduate of Detroit's Allen Academy, said, "Although I wasn't the captain on any of those teams, I still had a leadership role. I played quarterback on the football team, so I still needed to be a leader at the position."
After he is done at HFC, Carlton said he wants to transfer to a school where he can continue in his field of study and hopefully continue playing basketball as well, but he said, "If I can't keep playing, I want to focus on the architecture construction technology and I'd be happy with that."
If Carlton is or is not done playing basketball after this season at HFC, one thing is for sure: he has a bright future in whatever he does down the line.
Share it now!