Students Veterans Association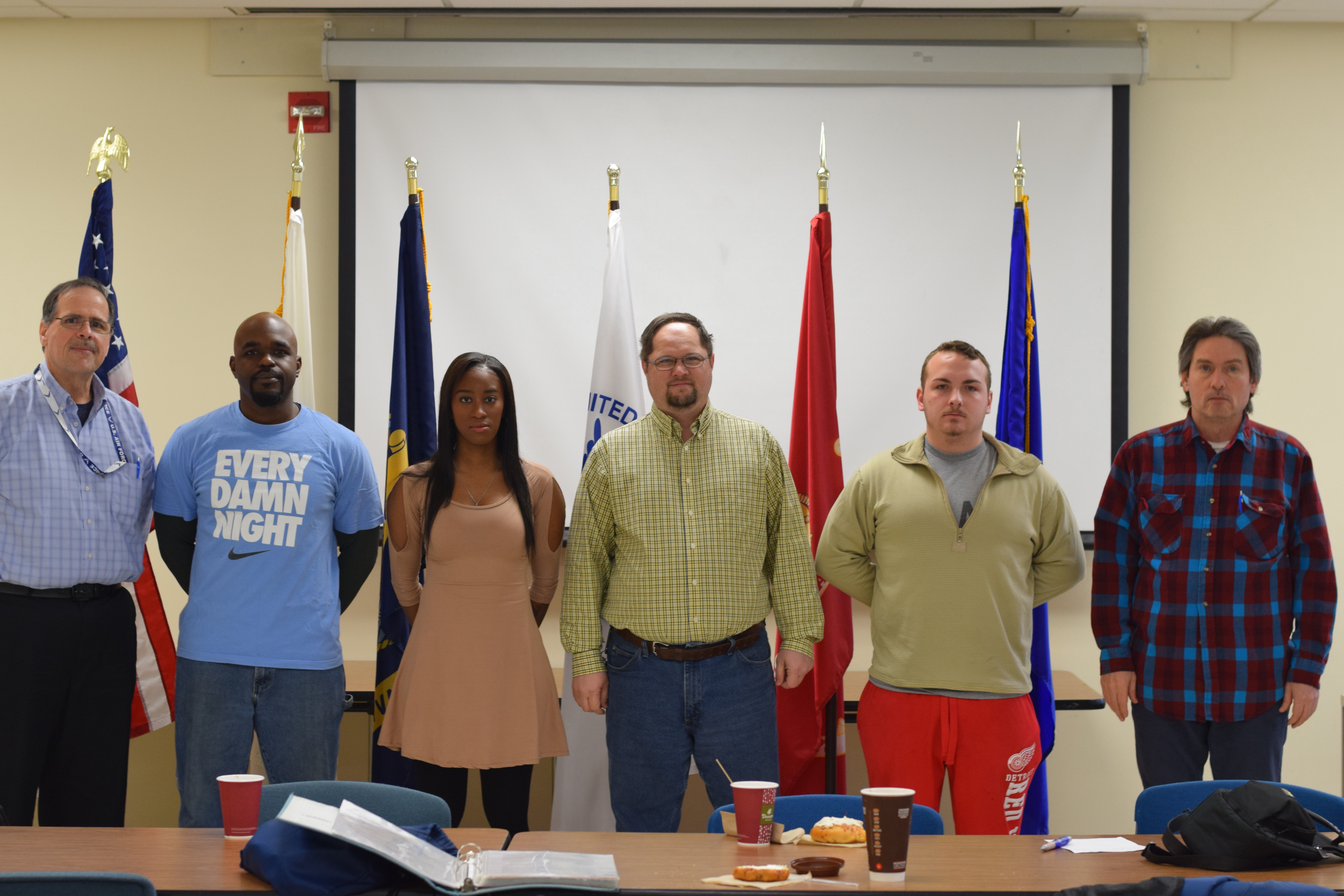 From left to right: Faculty Advisor: Robert James, Outgoing President: Montrice Moore, Incoming President:Tiasha Horton, Vice President: Matt Martin, Members: Dakota Harness and Thomas Deneau
The start of the Winter 2017 semester also meant the Student Veterans Association would welcome a new leader at its annual initiation ceremony. Outgoing President, Montrice Moore, welcomed incoming President, Tiasha Horton. "The Student Veterans of America (SVA) is an association to provide military veterans with the resources, support, and advocacy needed to succeed in higher education, to include post-graduation.
The local Henry Ford College chapter wants to build further and tap into Student Veterans to provide service to community, using their friendship, fellowship, and comradery," Robert James, SVA faculty advisor, states, "I'm excited with the election of three new SVA Chapter Officers, Tiasha Horton (President), Matt Martin (VP), Brandy Martin (Sec). They've inherited an active chapter from Montrice Moore. I expect even more activity from this awesome group of Veterans."
The SVA holds its meetings on Fridays, 10am to noon, room M-119 Student Center. The next meeting is Feb. 3.
Share it now!