"I See Me" at the Museum of African American History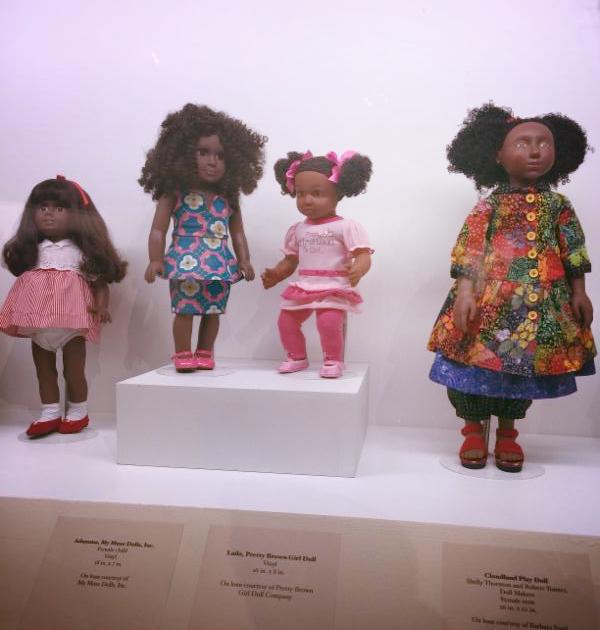 Photos courtesy of The Charles H. Wright Museum of African American History
The Charles H. Wright Museum of African American History in Detroit features the exhibit titled "I See Me" running through April 30. The exhibit showcases dolls of African American descent in various shapes, sizes, colors, and fashions, each telling its own story of great pain and triumph. Many of the dolls shown date back to the late 1800s, a time of great divide between whites and African Americans.
In the 1800's European doll makers began creating dolls in the likeness of African American people. However, these dolls weren't readily available to people of color until the 1950s. Before becoming available to people of color, the dolls were primarily obtained by slave owners and given to their children to play with. The white children used these dolls as servants to their white dolls.
Each doll is made of either clay, cloth, wool, and even porcelain. While the dolls tell a story of a darker time in America's history as it relates to slavery, a time of great pain and defeat, the exhibit also features dolls that were used to teach, uplift, and instill pride in people of color to learn about their heritage. Mothers, often slaves themselves, made dolls for both their male and female children to teach them to be proud of the color of their skin and to learn about African American history. As the child became of age the dolls were then seen as a rite of passage. Not only African American children, but all who visit the exhibit will learn to appreciate the beauty we all share both inside and out. One highlight of the exhibit is the wall of pictures of young African American girls with smiles as bright as the sun holding dolls that are unique to them. Looking at the beautiful faces and the pride they clearly show, the exhibit not only tells a story of dolls from the past but it also showcases the power and beauty in every child.
Share it now!