Crossing Borders at Youmacon in Detroit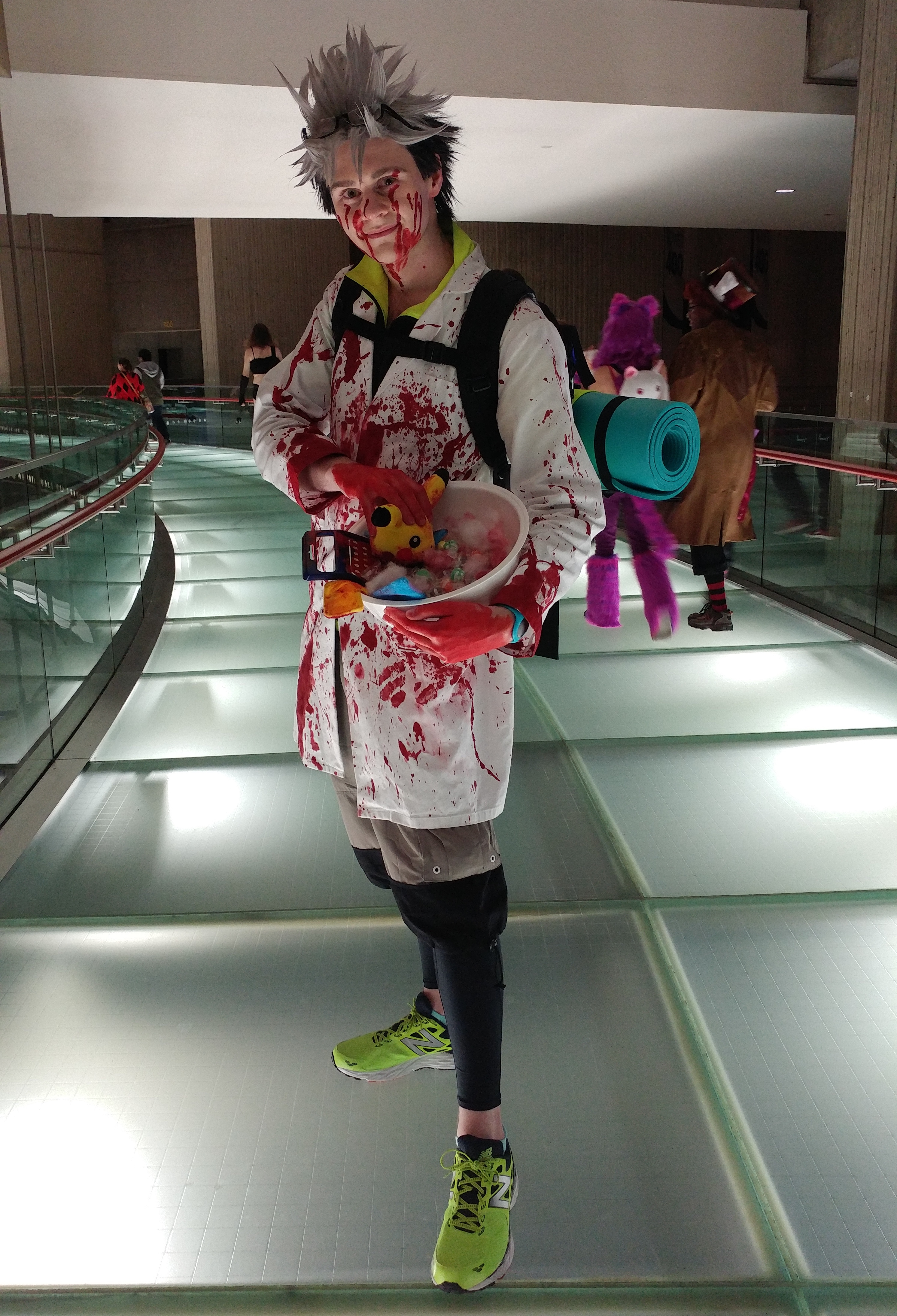 Micah Hesler as Professor Willow from Pokemon Go
Youmacon was all around the Metro Detroit area, whether you were ready for it or not. Though focused on Japanese pop culture, there was a fair mix of other fandoms from movies, TV shows and comics, along with anime and manga. People from all sorts of backgrounds came together to attend this once-a-year event in downtown Detroit.
The convention ran from Nov. 4-6 in Cobo Hall and the Renaissance Center. Cobo Hall consisted of several panel rooms, the dealers room and artist alley. The Renaissance Center also held several panels, the Maid Cafe and the seemingly endless game room.
Many artists came and set up booths selling a variety of prints, charms, stickers, pins and other such items. I had the opportunity to speak to a few of the artists, including Austin Carter, who hails from Columbus, Ohio. He's made art his full-time job by selling his products online (www.StreetCherub.com) and attending conventions in the area. He sold many types of adorable items at his booth, from T-shirts and stickers to lip balm he handmakes with natural ingredients.
A very enjoyable event to attend is the masquerade, which is a series of skits and/or dances performed by a group of novice or master cosplayers. After the short performances, the "walk-ons" showcased their hard work on their costumes. Then, a beautiful performance by Illuminair as the judges carefully chose their winners, along with honorable mentions.
In the game room, which smelled of sweat and energy drinks, there were all sorts of video games to play, ranging from Japanese arcade games and classic GameCube games to more competitive fighting games and PC games. Adam Wolf, who had just finished a match of Super Street Fighter playing as Cody while cosplaying as Cody, said that, as a worker of the consulate general of Japan, a local embassy of Michigan and Ohio, he believes "Youmacon is an excellent opportunity to connect two countries, the U.S. and Japan, in a meaningful way that transcends borders."
With Youmacon, it is definitely worth it to go to all three of the main days, since it's impossible to do everything in one day. The people are amazing, and you can tell how much hard work goes into everything they do. Youmacon allows them to finally show it to everyone.