Lindsey Stirling Stirs Detroit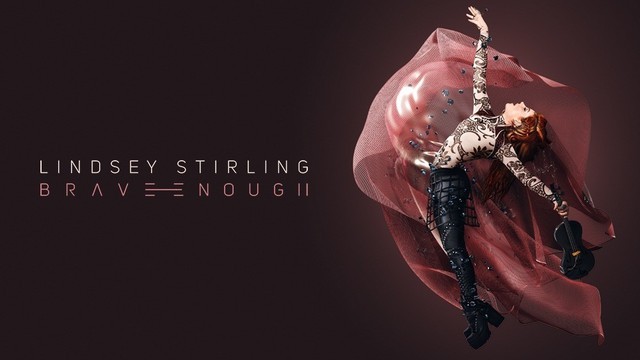 Photo courtesy of Lindsey Stirling's Brave Enough Tour
On Oct. 17, California based violinist, Lindsey Stirling, brought her talents to Detroit's Fox Theater. The beautiful venue was sold out. The thirty year old started out on her toy violin at age four, and has since been classically trained. She writes her own music, and also has been known to cover video game theme songs, such as Legend of Zelda and Super Mario Brothers.
Stirling's opening act was Canadian singer and songwriter Shawn Hook. Launching his musical debut in the U.S. only last year, Hook was humble as he explained to the cheering crowd that this was his first time in Michigan, to which the audience went wild. His stage demeanor for the remaining time of his act was lively and fun.
From the moment she entered the stage, Stirling was energetic and gracious. At times, she was very personal. She told the story of how her best friend had passed away, and then went on to play a song in tribute to him: "Gavi's Song." It was heartwrenching. Stirling also introduced her band members and stage crew, and they went on to joke together for the remainder of the show. It was not just Lindsey Stirling playing violin, and she didn't act like it either.
Stirling played melodies and songs from her newest album, titled "Brave Enough." Continuously dancing and keeping her crowd engaged, Stirling at one point went down into the crowd, where she twirled around the guests as she played "Shatter Me." This song is special to Stirling, as she wrote it about her recovery from anorexia. The song was rhythmically upbeat, but when you listen to the lyrics, it is very personal and emotional.
Beautiful outfits were used during the show for Stirling. Her dancers changed multiple times, almost every time a new song played. The dancers' outfits matched the style of song; steampunk for more of the upbeat songs, and flowy, white dresses for the acoustic songs. For Stirling herself, she changed far less often than the dancers. Her first outfit, which she came out in, could be described as a "classic Lindsey" outfit by her fans. She regularly dresses "out of the norm" with crazy outfits: overalls, bright colors, high knee socks and messy hair. Her second, and most memorable, outfit was a beautiful blue dress that flowed when she danced. The long and draping skirt twirled as she did, giving her a soft and comforting image. At the end of the show, Stirling came out for an encore in a circus ringleader costume to perform "Roundtable Rival."
Lindsey Stirling established an atmosphere where strangers felt like friends. She invited her audience to embrace one another, and continuously teared up as she confessed how grateful she was for her fans. While Detroit wasn't the first stop in her tour, Stirling made the audience feel like family. The name of her album and tour, "Brave Enough," is inspired by her own journey in life. She sent a message to all of us that night, that we are "brave enough" to conquer anything just as she has.
Share it now!