Chase Your Dreams Baseball Exhibit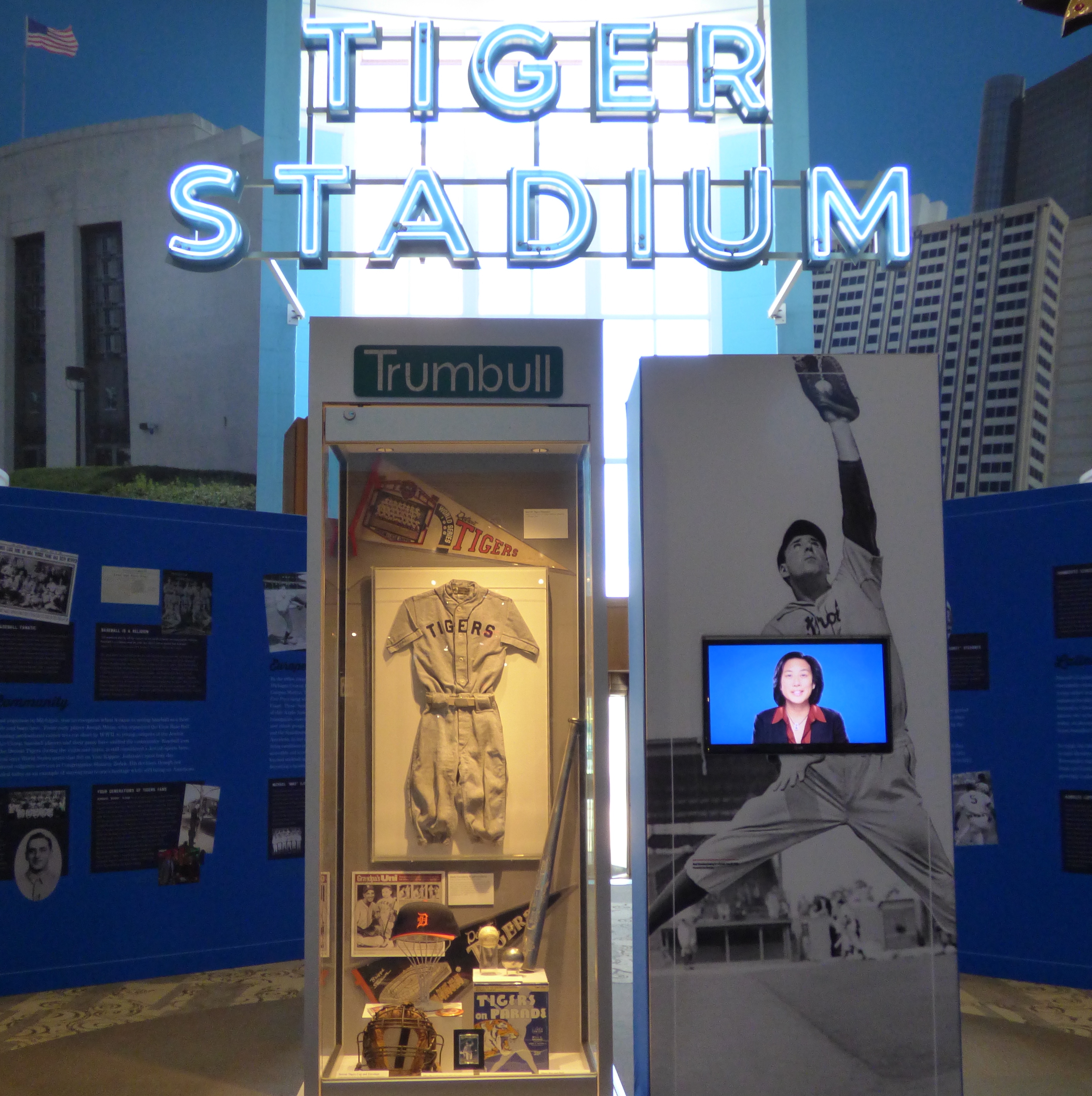 The Detroit Historical Museum is hosting an exhibit titled, "Chasing Dreams: Baseball & Becoming American," sponsored in part by the Jewish Historical Society of Michigan and the National Museum of American Jewish History. The exhibit is the first large-scale display to use the story of immigrants and minorities to highlight the way our national pastime serves as a pathway for learning and understanding American values.
The exhibit, in the museum's Allesee Gallery of Culture, tells a story through six large panels.
The exhibition includes material from the original Chasing Dreams exhibit, featured at the National Museum of American Jewish History in Philadelphia, and celebrates the game of baseball from the 1900s to current day. The exhibit features more than just the Jewish community. It also includes players of European, African American, and Latino descent.
The exhibit includes stories about players such as former Detroit Tigers greats Hank Greenberg, Aurelio Lopez and Willie Horton. Hall of Famer, Roberto Clemente, is also featured. The display has two cases of artifacts that include a Willie Horton bat and a Sandy Koufax signed yarmulke. One highlight of the exhibit is a uniform from the Grand Rapids Chicks, which was a team in the All-American Girls Professional Baseball League from 1945 to 1954.
The exhibit is up until Nov. 27, with a Nosh day on Oct. 27, and a family day on Nov. 6.
Share it now!