The World Cup of Hockey is Back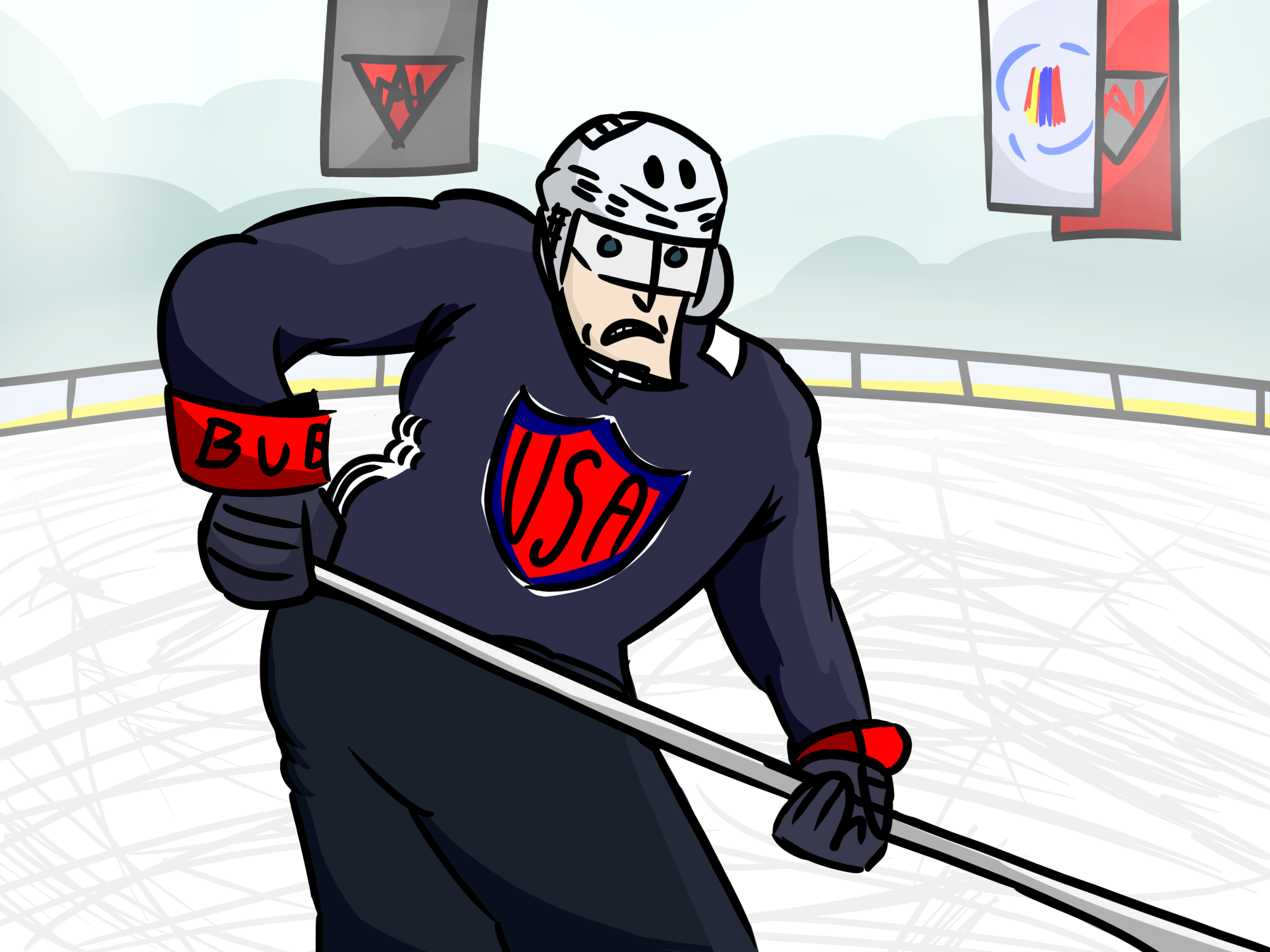 Illustration by Reginald Patterson
That's right, the eight-team international hockey tournament is back for the first time since 2004. This will be the third tournament of its kind, with the first happening in 1996.
For those of you unfamiliar with this competition, it is basically the same format as the soccer World Cup, but has happened on fewer occasions, has fewer teams, and of course, they will be playing hockey.
The eight teams are split into two groups, and will play a round-robin style tournament where the best two teams from each group move on to the semifinals. The four teams in Group A are Team Canada, Team Czech Republic, Team Europe, and Team USA. Group B contains Team Finland, Team North America, Team Russia, and Team Sweden. The two favorites to win are the usual star-studded Team Canada and the hard-hitting Team USA.
The tournament will take place from September 17 to October 1 in Toronto at the Air Canada Centre, home of the Toronto Maple Leafs. The best-of-three final is set for Sept. 27, 29, and Oct. 1.
ESPN and Sportsnet will televise all of the games for the first time in more than a decade. Hockey being shown on "The Worldwide Leader in Sports" again will surely bring in a brand new and wider audience, which can only mean good things for the game. You might have wondered how there could be a North America team when there are already teams from USA and Canada, or a Team Europe with other European countries playing. Team North America is made up of the young stars of the NHL from the United States and Canada who are age 23 or younger. A bunch of young, inexperienced, yet confident and very, very fast kids all on the same team should be fun to watch. Team Europe is composed of the best players around Europe that aren't from Russia, Finland, Sweden, or the Czech Republic. While many people will be rooting for USA and Canada, Team North America will be the dark horse for fans to get behind.
Some players to watch in this tournament will be 19-year-old phenom Connor McDavid playing for North America. He will be teammates with Detroit's own young superstar Dylan Larkin. Other Red Wings players competing will be Tomas Tatar (Slovakia), newly acquired Thomas Vanek (Austria) and Frans Nielsen (Denmark), Petr Mrazek (Czech Republic), Alexei Marchenko (Russia), and Justin Abdelkader (USA). Other players to keep an eye on will be reigning NHL MVP Patrick Kane playing for Team USA, Sidney Crosby for Team Canada and former Red Wing Pavel Datsyuk, who will suit up for Team Russia.
Each team has played exhibition games throughout September and if those are any indication of the kind of hockey we will see, then we should be in for a treat. In an exhibition between USA and Canada, an American player was given a game misconduct for a hard check from behind and a fight shortly after ensued between the players on the ice. The USA-Canada rivalry is still alive in hockey, especially after the United States upset Canada in the first ever World Cup of Hockey in 1996.
This tournament will bring in all of the best hockey players from around the NHL and the world to compete for a chance at bragging rights and much more. If you can't wait until the winter for hockey season, or if you would just like to see some great international competition, I would highly suggest that you watch the World Cup of Hockey this week. It could be historic.
Share it now!