Detroit Student Art Exhibit at the DIA
Gallery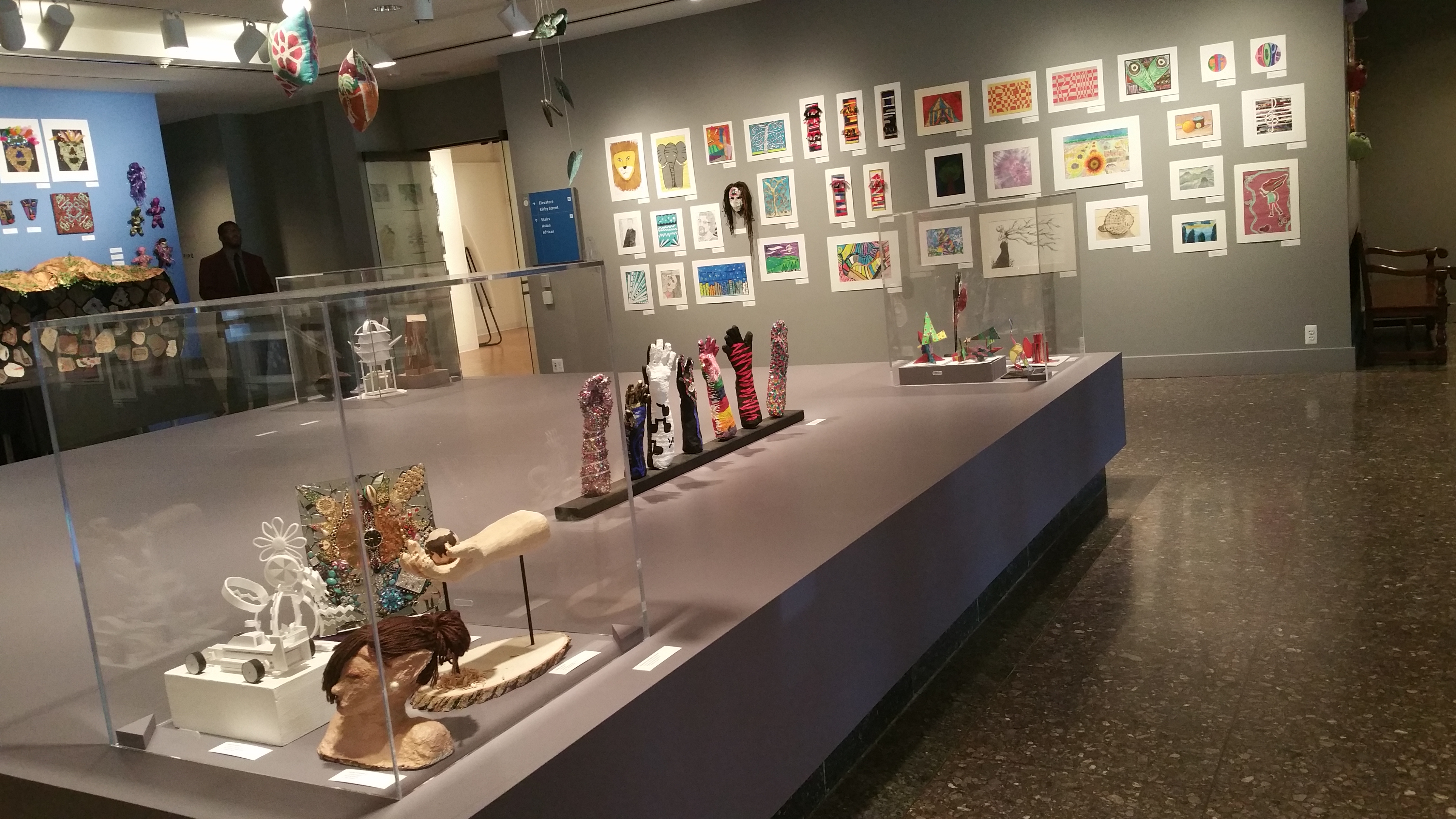 Hopefully you visited the Detroit Institute of Arts lately and experienced the 79th Annual Student Art Exhibition of Detroit high school students. The museum showcased their pieces and honored their artwork from April 30 through June 5. Admittance was free for residents of Wayne, Oakland, and Macomb counties.
The Detroit Institute of Arts have been coordinating artwork for students from Detroit Schools for 79 years and plan to continue to do so. Showcasing pieces from grades K-12, the Kirby Galleries were covered wall to wall with various paintings, sketches, portraits, sculptures and even stop motion animation; something very new in the Student Exhibit. The DIA honored exceptional pieces by students such as a Jimi Hendrix painting by Donovan Martin, a 12th grader from Detroit School of Arts. He said in an interview with the South End, "I got the inspiration from Black History Month." Martin said, "When you hear about Black History Month you always hear Martin Luther King, Malcolm X, Rosa Parks, Thurgood Marshall … I wanted to paint an artist (who) basically broke the laws of rock 'n' roll."
Jenny Angell is the Education Program Coordinator and put the program through serious screening at the beginning of the school year. The DIA receives samples of artwork by January and in March the jurying process begins with the official showcase opening at the end of April.
"It's a great chance for students to show their art in Detroit," says Angell. "It's where many of them can get inspiration and there's a lot of pride in that."
Displayed pieces included abstract art, group projects, and photography, particularly one by Deshawn Sorrell-Williams from Renaissance High School. Titled Parallel Levels, his piece was used as the face of the exhibit.
Angell says there is supportive feedback from the community.
"A lot of adults come to see the artwork. We try to showcase outside of the box...and this is the first year where a teacher worked with students on video which is amazing!"
The setbacks on resources due to the budgetary crises with Detroit Public Schools meant students and teachers lacked school supplies and other necessities. The Student Art Exhibit have allowed them to look beyond their setbacks and express themselves through their art.
"We are trying to get more schools in the program especially those without art teachers," Angell says. The program also helps to work with teachers who may not have the resources. In an interview conducted by the DIA, student photographer Daniel Williams was asked how she felt about having her art in the museum.
"Amazing, its really exciting! I used to come to the DIA for fieldtrips and I never would have thought that my work would end up here one day."
If you missed this year's exhibit, be sure to check out next year's showcase in April at the Detroit Institute of Arts.