'The Quickest Kid in Clarksville' by Pat Zietlow Miller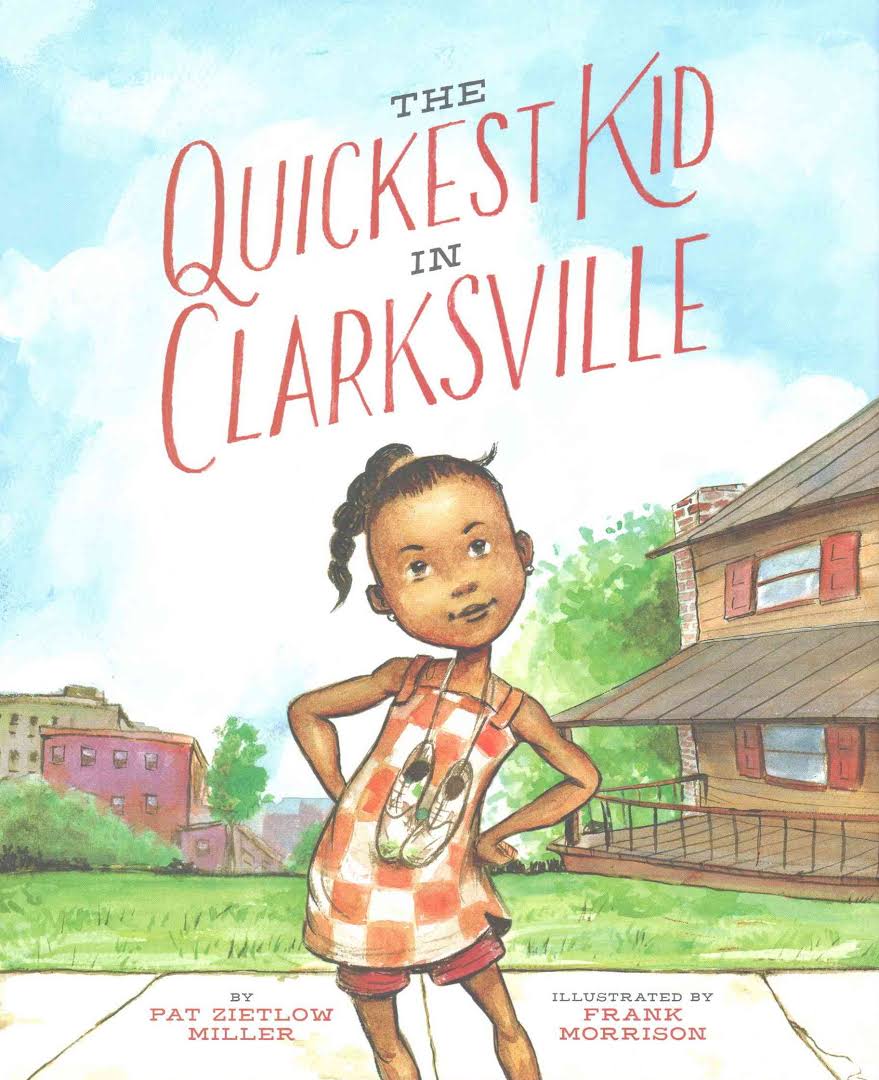 Many books have been written about Wilma Rudolph, who was once considered the 'fastest woman in the world.' It is not surprising that her story continues to be told, as it holds the power to inspire any generation.
"The Quickest Kid in Clarksville" is Pat Zietlow Miller's latest addition to her portfolio of beloved children's books, which includes "Sophie's Squash," for which she received both a Charlotte Zolotow Honor (2013), and Ezra Jack Keats New Writer Honor (2014).
In "The Quickest Kid in Clarksville," Miller celebrates perseverance and friendship with a fictional narrative that introduces readers to their next role model.
Wilma Rudolph was one of 22 children raised in a low-income African American family in segregated Clarkston, Tennessee.
Rudolph suffered from polio as a child, and doctors predicted that she may never walk normally. Instead of accepting her circumstances, she worked harder.
Rudolph won a bronze Olympic medal at age 16. After becoming a single mother at 17, she went on to earn her bachelor's degree from Tennessee State University-and three Olympic gold medals.
According to Miller's 'Author's Note,' Clarkston's city officials organized a parade to honor Rudolph, which she agreed to attend under one condition-the event would be integrated. Rudolph's parade was the first event in Clarksville to be celebrated by both blacks and whites.
"The Quickest Kid in Clarksville," introduces Rudolph to young readers through the admiration of her fictional main character, Alta. From the first page, Alta charms readers with her infectious optimism.
Tenacious young Alta is certain she is the fastest runner in town since Wilma Rudolph. When she runs, she hears the sound of her shoes hitting pavement as "Wil-ma Ru-dolph, Wil-ma Rudolph."
Alta draws her stamina from her role-model. However, when Alta is challenged to a race by a new girl with sneakers with "laces so white they glow," she grapples with feelings of inferiority.
Though she could easily be intimidated, she knows that Wilma wore "a leg brace and a flour-sack" when she was young. Instead of using her beat up tennis shoes as an excuse to flounder, Alta uses Wilma's triumphs as excuses to prevail.
Refreshingly, Alta does not need anyone else to empower her-she uses positive self-talk to assert her own power.
The book's illustrations enhance the story's infectious optimism without distracting from the story's message. The artwork of former graffiti artist Frank Morrison has merited beaming reviews for titles including "Jazzy Miz Mozetta," the 2005 winner of the Coretta Scott King-John Steptoe Award.
The pages flourish with a vivid palette of frothy clouds and nondescript buildings. Morrison uses watercolor to wash the urban setting in the radiance of Alta's spirit.
The characters' faces are the most crisp images on each page, beckoning the attention of the reader to them, and not the quality of their sneakers.
The Quickest Kid in Clarksville By Pat Zietlow Miller. Illustrated by Frank Morrison. 40 pp. Chronicle Books. $16.99. (Ages 4-8)
Share it now!