Hawks Baseball Home Opener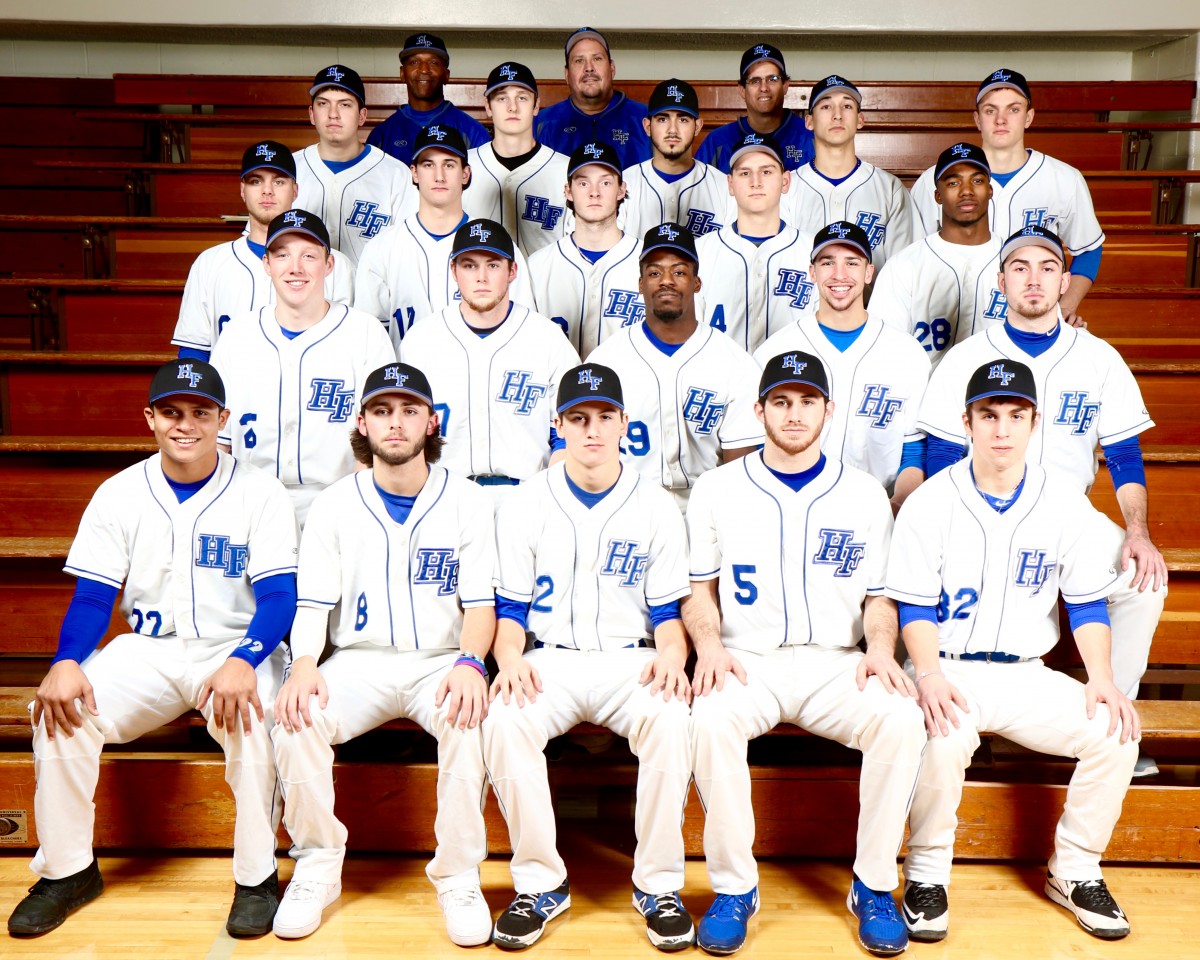 Photo courtesy of Hawks Athletics
The Henry Ford baseball team was finally able to hold their home opener on Thursday, April 14. They brought in Macomb Community College for a double-header at Papp Park in Taylor, MI.
After an upwards of nine game cancelations or postponements due to rain and snow since returning from spring training in Myrtle Beach, the Michigan weather finally cooperated and the Hawks were really able to get their season going.
With the sun shining and the 'warm' temperature of 55 degrees at first pitch, the pressure was ramped up for Hawks' sophomore pitcher Kyle Roberts as over twenty-two scouts were in attendance for the game, according to head coach Tim Leighton. There have been a number of MLB scouts who have been looking at the hard-throwing lefty, who is committed to Central Michigan University.
Roberts got the start on the mound for game one and he was quickly given a three-run lead after the first inning. The runs coming from an RBI double by sophomore center-fielder Jared Hagan and a two-run single from Roberts.
Henry Ford never looked back after that and later went up 6-1. After a mini 2-run rally from Macomb in the 7th inning, sophomore pitcher Enrique Reboyras came in and locked down the 6-3 win for the Hawks, earning the save in the process.
Roberts impressed both on the mound and with the bat as he was the winning pitcher and went five innings allowing just two hits and one run, while striking out seven batters.
He also had two hits of his own at the plate and drove in four runs.
Helping out the offense was sophomore, Brian Harris and freshman, Nico Janigian with two hits apiece.
Henry Ford would go on to split the home double-header with an 8-3 loss in game two. They went into the final inning with the lead but Macomb would rally and score six runs and eventually win the game.
Hawks' sophomore pitcher Nolan Duvall lasted six innings allowing four runs, only one of which was earned and striking out five, he was handed the loss.
Leading the way offensively for the Hawks was freshman shortstop Trenton Smiley with a hit and two runs driven in. The split brought Henry Ford's record to 10-13 on the year. The schedule has been hectic while making up postponed games. The Hawks next game is Tuesday, April 26 at home against Kellogg Community College.
Share it now!