High Speed Chase Ends in Car for HFC Student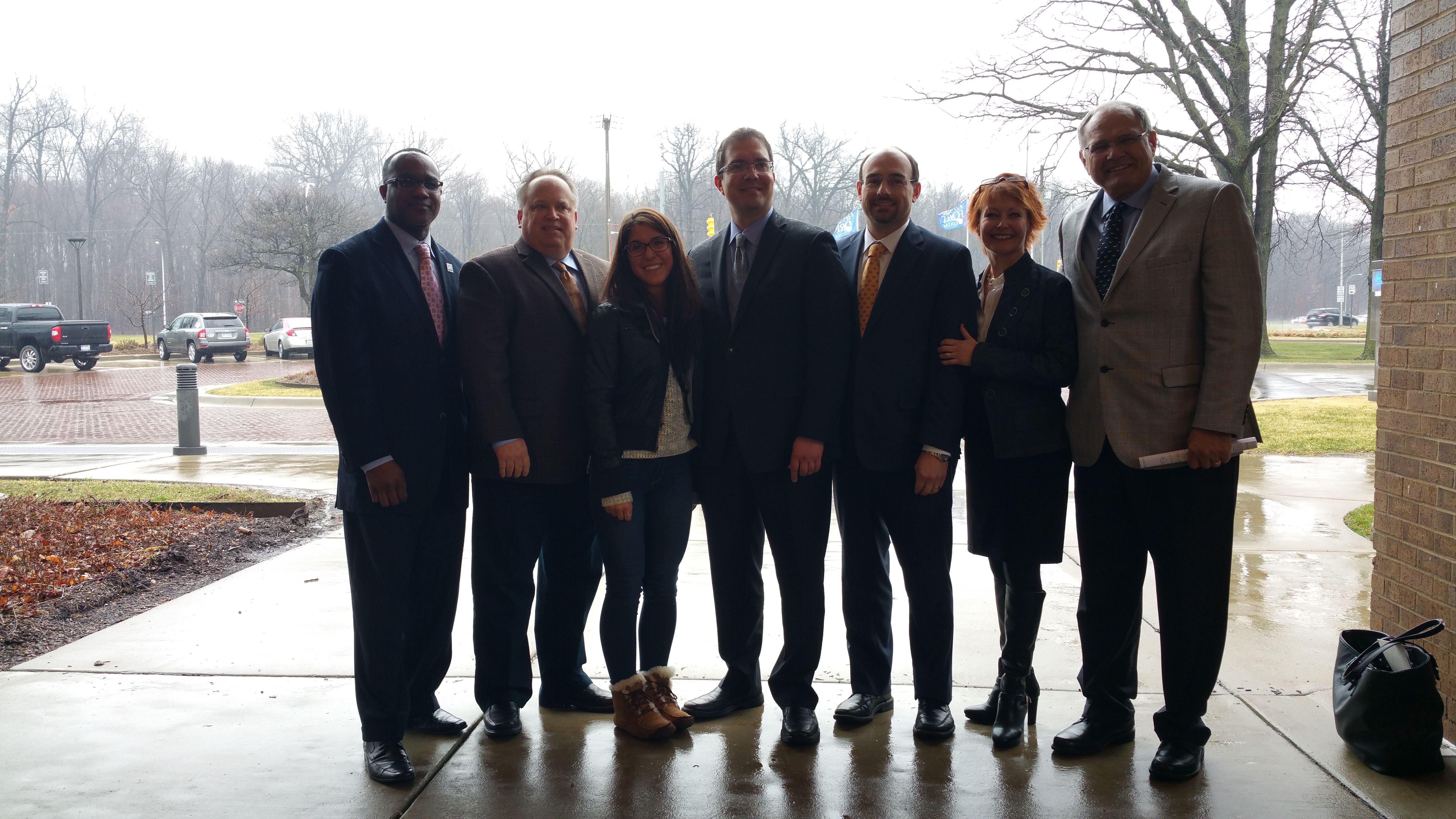 HFC nursing student, Margaret Heit, had her red Jeep Cherokee stolen on February 29. It remained missing until March 7, when it was involved in a home invasion and then totaled in a high-speed chase on I-96.
According to the Click On Detroit article, 3 Arrested After Police Chase Ends in Crash at I-96, "[The driver] maintained high rates of speed at upward of 100 miles per hour. Michigan State Police closed in on the speeding jeep eastbound on I-96 in Livonia. The thieves drove the jeep got off onto the interstate at Inkster Road, then briefly drove back onto the interstate before finally exiting at Telegraph Road, where it ran a red light and crashed into [a Coca Cola] trailer."
The three suspects involved took off on foot but were caught and arrested. Heit witnessed her car being totaled on live television. "When I first saw it [the car chase] I was blown away, I was mind blown and my hopes were crushed … When I got my car I paid it with my own money," Heit states in an interview. "Then I quit my job to focus more on school and now that I didn't have my car or my job I was terrified."
That was when LaFontaine Auto Group in Dearborn, along with HFC and several community partners including Enertron, Dearborn Area Chamber of Commerce, and Rotary Club, intervened. According to an HFC press release, these companies and organizations, "joined forces to help Heit by donating a new used car worth $10,000."
"All I had to do was meet Margaret," a LaFontaine representative stated during the presentation of the car on HFC's campus to Heit on Thursday. "When we knew she was a nursing student from Henry Ford College, I knew we had to step in."
Shortly after the accident, the new and used car dealer met with Heit and her family to offer her a new used car of her choice. "It [the car] reminded me of what I had before and I knew it was mine. I just had to get it," Heit says.
The showing of her vehicle was made public in the 'A' building on March 24 where family, Dearborn Commerce, LaFontaine, and local newscasters attended the event. "It was exceptionally heartwarming for us to do this," states President Stan Jensen. "We care all about our students and we are certainly able to demonstrate it really well here." Jensen went on to joke, "I can't promise a new car for everybody; you have to understand that."
The donated car was a 2008 Dodge Caliber. Heit was given the keys and photographed with all her supporters and family. "Having a new car to get there and back and just to know that I'm going in the right direction. It keeps me going and motivated," states Heit, "A huge thank you to everything they have done for me, I don't know what I would've done."
Share it now!