Dating in the D: Tea for Two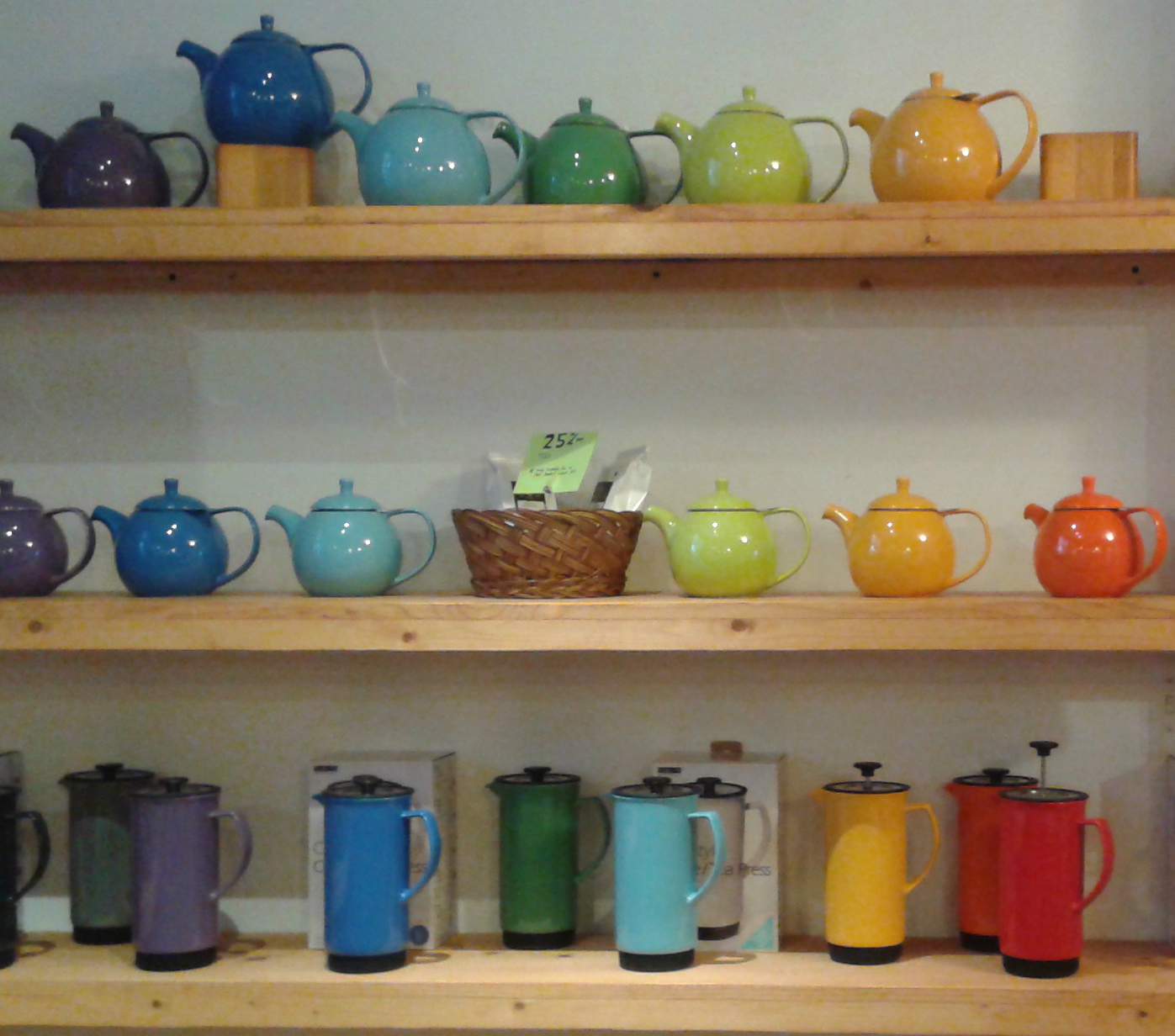 In Detroit, we're fortunate to have several small businesses where you can settle in for a great "getting to know you" session over a hot cup of your preferred beverage of choice. These businesses are in great neighborhoods, near experiences that are an excellent way to extend your date... or run off to if things get sketchy. When planning your next date to grab a casual drink with someone, consider one of these local spots.
Socra-Tea - 71 Garfield, Suite 50 - Detroit, MI 48201
With plenty of seating and a quiet low-key atmosphere, Socra-tea is a lovely spot to have a drink. The title of the shop, a nod to the great Greek philosopher Socrates, exudes the feeling that the tea you are likely to enjoy is an experience to be studied and discussed. The basement shop has many tables, art from local artists, and free wi-fi, so once you've picked your poison you can settle in with your date and pontificate to your hearts content.
You can start a tab and let their staff guide you to a lovely cup of happiness. The menu is large and diverse, so you can go in and try something you know you like or go totally offbook and try something new. I knew I enjoyed genmaicha, a toasty green tea blend that you'd likely encounter at a sushi joint. I decided to give their strawberry flavored genmaicha a shot. While it wasn't for me, I'm sure there are those that might enjoy it. The shop also features several tasty baked goods, savory and sweet, so you have some good options if you get a little snacky.
The only tricky part is getting in the free parking lot. Located in Midtown, you might encounter some difficulty with the current construction off Woodward, but also challenging is locating the entrance to their parking lot, currently unpaved. The entrance is an alley off John R, marked by a sign for the nearby Seva Detroit restaurant. I'd just remind you that Midtown is an area that's constantly rebuilding and working on itself, so be patient and make a point to try out this charming gem. I know I'll be back.
Germack Coffee Roasting - 2517 Russell - Detroit, MI 48207
When you think Germack, you probably think of pistachios or other mixed nuts. But Germack, located in the heart of Eastern Market, offers so much more. Their location off Russell has a full espresso bar with a large menu and many coffee options. You can be sure the beans are fresh because in 2012, Germack started to roast their coffee in house. You can actually swing by and enjoy a cup o' joe and watch them at work.
A great coffee to try is the I-75, which is a solid breakfast blend to kick off your day. If coffee isn't your cup of tea, but a cup of tea is, Germack also features several tea options to try. My personal favorite is the cream earl grey - a great take on an old favorite.
Germack is popular, which means it can be hard to find a seat and it's noisy, especially on days where the market is busy. Be sure to look around for a bit at their bulk coffee, tea, and spice offerings, but I suggest getting your cup to go and head out to Eastern Market to wander around. Take in the sights while you chat up your companion! You'll certainly have something to say about the people you'll watch and the foods just waiting for you to take them home.
Astro Coffee - 2124 Michigan Ave - Detroit, MI 48216
Corktown is known for a lot of joints where you can enjoy a date over another type of specialty beverage, but Astro Coffee has certainly earned its place among them. They aren't a bar, but embrace the same spirit as their neighbors in producing carefully crafted beverages with an almost academic flair. Walking in, you are greeted with a list of far off places and elaborate, shiny equipment that would be intimidating if it weren't for the kind staff. It's really easy, I've found, to wander into a place like this and encounter a healthy cup of snobbery, but Astro Coffee isn't like that at all. It's the kind of place where you can get a coffee, listen to some mellow indie rock, and fill out the voter registration form they've provided next to the cream and sugar.
Once you've reviewed your options as to the make, country of origin, and flavor profile of your beans, they're ground and served to you by means of the pour over method. This method is all about the science involved in getting you a pure, clean coffee experience. The water is heated to a very specific temperature and poured through a filter into your cup. I must say, the coffee I picked was intense. Listed as "Nelson Ramirez" from Honduras, this bean's flavor profile was described as "orange, peach, and brown sugar." While I can't say I picked up on those subtle flavor notes, I will say I was wired for the next eight hours as if I'd downed a half gallon of the stuff.
The atmosphere is small but quiet, with a lot of different seating options and a little parking out in the back. If you fall in love with coffee served this way, the shop sells a lot of the accoutrement to get you started at home. They also have several food options, including some vegan items. None were nut free, so I was unable to sample, but the selection varies from day to day. You could easily go in and grab lunch with your damn fine coffee. I suggest you do.
All of these businesses have a common thread of giving their patrons a place to go to in Detroit, savor something, and really enjoy it. The offerings they provide will make that Tim Horton's you've been settling for taste like ashes in your mouth. At the minimum you have a nice drink and a scone. And if the date goes well? You'll have to let us know that you've been successfully dating in the D.
Share it now!