HFC Sends Four Wrestlers to Nationals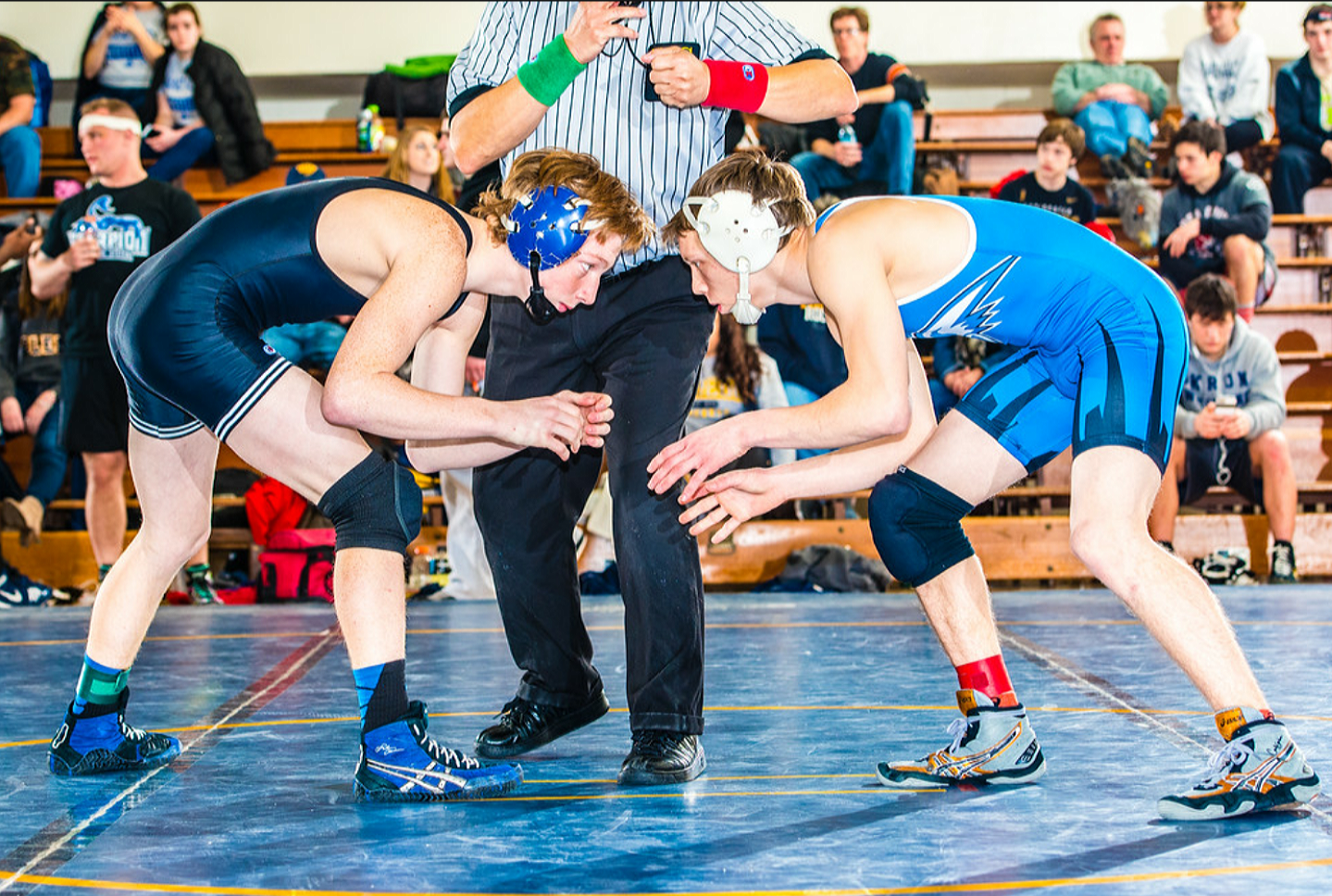 The Henry Ford wrestling team hosted their final tournament as a club wrestling team on Saturday, February 27. Wrestling will be moving up to the varsity level next season. It was a nice send-off due to the fact that it was the Great Lakes Conference (GLC) tournament, which is the qualifier for the National Collegiate Wrestling Association (NCWA) National Tournament held in Kissimmee, Florida, March 10 through 12.
​The stakes as well as the expectations for the Hawks were high as they've sent 13 total wrestlers to the 3-day tournament in the past two years. To qualify for the national tournament, the wrestler must place in the top five of their weight class at the GLC, but there are also eight wildcards chosen to participate as well.
​The action was intense and non-stop as usual for these tournaments with so much at stake. 15 teams from all around the Great Lakes came to Henry Ford to take part in the GLC. The Hawks had two wrestlers make it all the way to the championship match. One was sophomore Austin Koehler who competed in the 125 lbs. weight class. He eventually lost the match by decision (9-3) to Brendan Hazelton of Grand Valley State University. The other Hawk reaching the finals was Darian Holmes, competing in the 285 lbs. weight class. He came out on top, defeating Aaron Leciejewski of Defiance College by decision (9-4). To go along with those successful performances, returning sophomore Jeffrey Henderson won his 3rd place match for the 235 lbs. weight class against Ruben Thomas of Mott Community College. HFC placed in 5th as a team at the GLC with GVSU coming in 1st.
​With the top five individuals receiving automatic bids, Koehler (2nd), Holmes (1st), and Henderson (3rd) have all booked their tickets to nationals in Florida. This is the second time Koehler and Henderson have qualified for nationals. Several other Hawks were in contention but fell just short of placing. A few of them were hoping to be named as wildcards and make the trip to Florida. Brad Speen will get that opportunity as he was chosen to be one of the eight wildcards. To go with his fellow teammates, HFC will now be sending four members to compete at the largest post-season collegiate wrestling tournament in the country.
​Henry Ford has now had 17 national qualifiers in three years under the leadership of head coach, Grant MacKenzie, who hasn't had much time to celebrate as he is hard at work recruiting for next season already. There has been plenty of buzz around the program this year with the news of becoming a varsity sport, and also hosting two big events. "I'm proud to be the coach who brings wrestling back to Wayne County," MacKenzie expressed. He hopes to host a true Open in the future dedicated to his former wrestling coach at Edsel Ford, Pat "Whizzer" Wyka.
MacKenzie understands that with the move to varsity will come with tougher competition, but hopes that it will also draw more dedicated athletes to Henry Ford, "a sport can be the glue to keep young people focused on education."