Valentine's is Anytime at the Inn on Ferry Street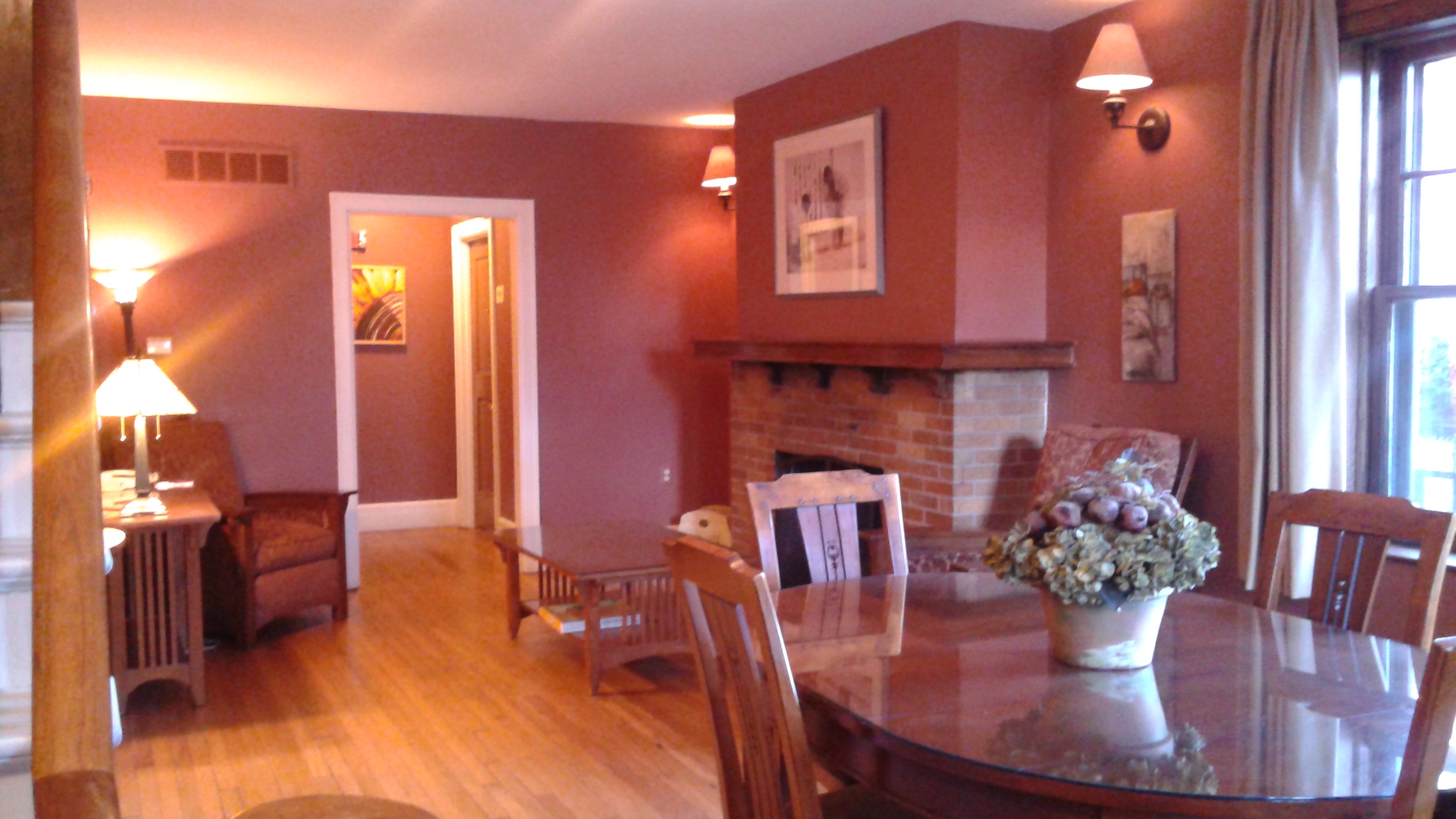 If you have a special someone this time of year, you may have planned something for Valentine's Day. Was it roses? A night out on the town? It's possible you may still be planning. While this Hallmark holiday lands on February 14, couples often find themselves needing to shuffle around to accommodate different circumstances. Luckily, Detroit has options for those of us who need to fit a romantic getaway into a short weekend.
The Inn on Ferry Street is nestled in a Midtown neighborhood in Detroit and is a hotel stay unlike any other. Most hotels are a single, generic building, but the Inn is a collection of several restored Victorian mansions and homes from the late 1800s, sectioned into rooms for guests to come and enjoy an elegant night away from home. Ornate paintings line the walls as you enter these homes, with beautiful, classic interiors and furnishing that will make you feel as if you've stepped back in time.
Cookies greet you as you enter your room, which seems like the perfect quaint touch to kick off your stay. There are modern amenities available, like cable TV, but the plush furnishings are so comfy, you might not get up to grab the remote.
Ferry Street provides a free shuttle service that drops you off anywhere within a five-mile radius of the hotel, making it easy to enjoy some time downtown without worrying about parking or navigating various areas of construction. You could also head around the corner to one of the many Detroit museums that are neighbors to the Inn. The shuttle was prompt when we used it and very easy to request.
Included in the cost of your hotel stay is a nice breakfast buffet which has all of your morning time staples: eggs, waffles, fresh fruit, baked goods, and an extensive selection of beverages. My waffles were a vehicle for raspberry consumption, as was my bagel. My apologies to the staff for eating so many.
My only criticism about the Inn on Ferry Street is one that is common for hotels: an apathetic shower. Can hotels charge extra for additional water pressure? I'd gladly pay. But truly, this was the only blemish on an otherwise lovely stay.
It's nice to see something historic - and classically Detroit - find a way to stay relevant and vibrant in these times. Detroit and its businesses are challenged to do this every day. The Inn on Ferry Street continues to do this with much success. The staff were kind and the accommodations befitting of the classic romance between my beau and me. I can't wait for another chance to spend some time down on Ferry Street. Rooms start at $179 a night.
Share it now!