Remembering Black Bottom and Paradise Valley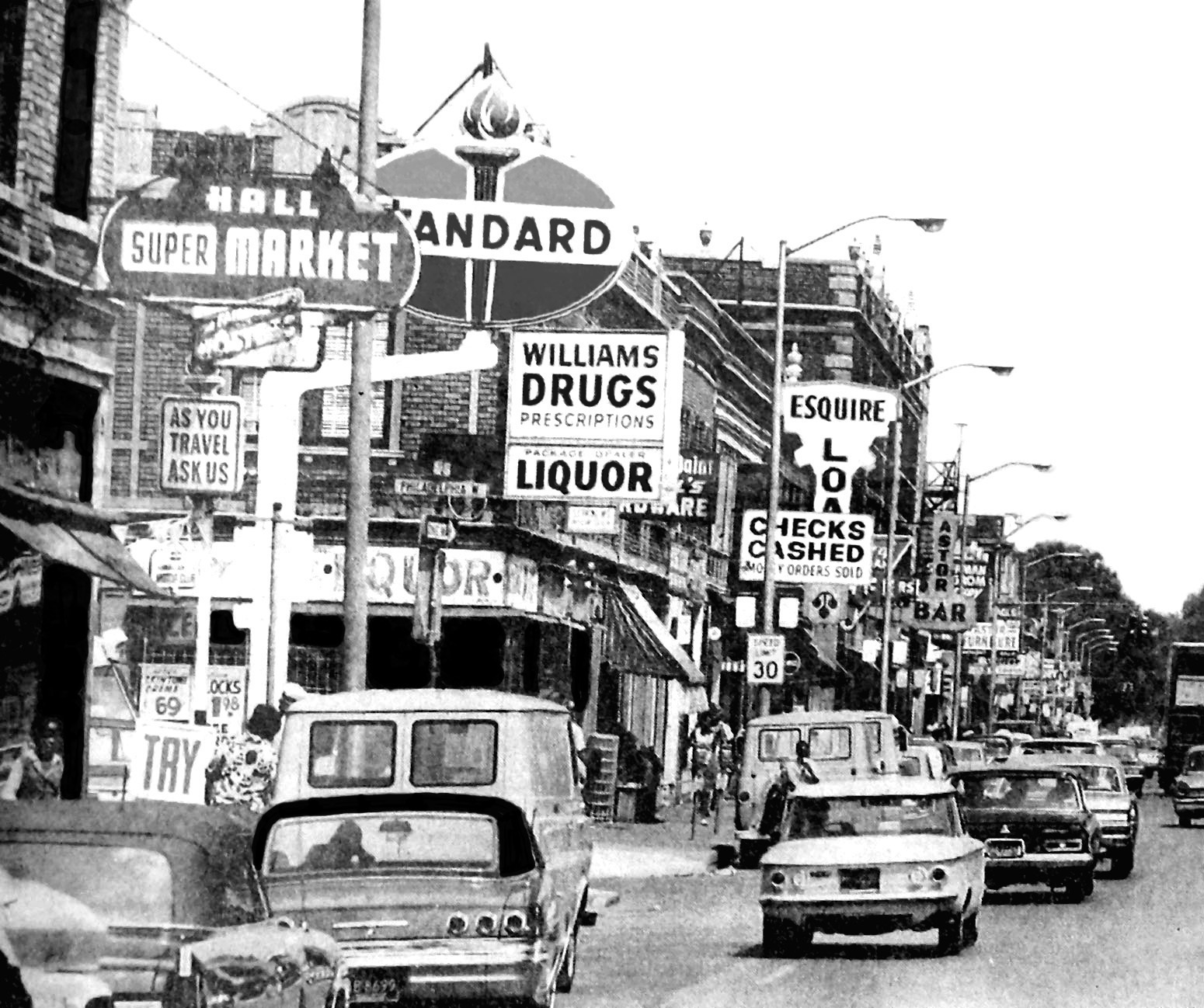 Photo courtesy of "Environmental History in Detroit" University of Michigan
In Detroit, there are two precious historic places that have been lost to us: Black Bottom and Paradise Valley. Resembling famous epicenters of African American culture, history, and enterprise like New Orleans's Bourbon Street and New York's East Harlem, Black Bottom was a significant stronghold of Detroit's African American population from the 1920s all the way to the 1960s.
So what exactly was Black Bottom and what happened to it? Black Bottom was an enclave located on Detroit's near east side, bordered by Gratiot Avenue, Brush Street, Vernor Highway, and the Grand Trunk railroad tracks, with its main commercial strips on both Hastings Street and St. Antoine Street. Although primarily Eastern-European during its early years after World War I, Black Bottom began to become shaped by African Americans who participated in the Great Migration of Blacks escaping persecution in the South for economic opportunities in the North. Fueled by Henry Ford and his newly offered promise of five dollars a day for his workers, Black Bottom became an important destination to African Americans seeking higher wages, which permitted many to reach the middle class for the first time in generations. Because of the strict discriminatory laws that were aimed at keeping neighborhoods in Detroit segregated, Black Bottom became the place where African Americans could feel safe.
Hastings Street in Black Bottom is renowned for being a hub of bustling commerce and social institutions like independently owned businesses and hospitals, since African Americans were not allowed to conduct business at places frequented by their white counterparts or go to designated "white hospitals," a result of the zoning and licensing laws of the time.Hastings Street once was home to as many as 300 black-owned businesses, a number that is even impressive by today's standards, let alone for a segregated community.
Paradise Valley also contributed a great deal to the African American community of Detroit, being hailed as an entertainment center with its lively nightclubs and prominent hotels where African American superstars like Jackie Robinson and Duke Ellington went to stay when in town since African Americans were not allowed in most of the city's hotels, which were reserved for whites only.
Paradise Valley's music scene is of particular interest, as not many people are aware of the fact that jazz and big bang legends like Duke Ellington, Billy Eckstine, Pearl Bailey, and Ella Fitzgerald regularly performed in the local bars and clubs in the area. Black Bottom and Paradise Valley, before periods of civil unrest and heightened racial tensions, were tauted nationally as examples of integration between whites and blacks. Many whites would frequent the Paradise Valley entertainment district on their night on the town and would intermingle with African Americans, before soon returning to their neighborhoods.
Unfortunately, Black Bottom and Paradise Valley were both targeted for demolition and renovation in the 1960s, as urban renewal programs were implemented within the city of Detroit. City officials wanted to develop the area and also sought to address the housing concerns of the Black Bottom residents, who often resided in substandard, cramped living conditions without adequate kitchen and lavatory facilities. Peaking at nearly 1.8 million, the city experienced a population boom that created a housing crisis. The 1960s also marks when suburbanization became the norm, and houses started to become abandoned for more affordable and spacious opportunities outside the city's boundaries. Part of that suburbanization was the building of freeways.
Now I-75 and I-375 occupy what was once Black Bottom and Paradise Valley; drivers in and out of Detroit may or may not have any knowledge of the historic space they pass daily.
Share it now!