Dating in the D: Dinner and a Movie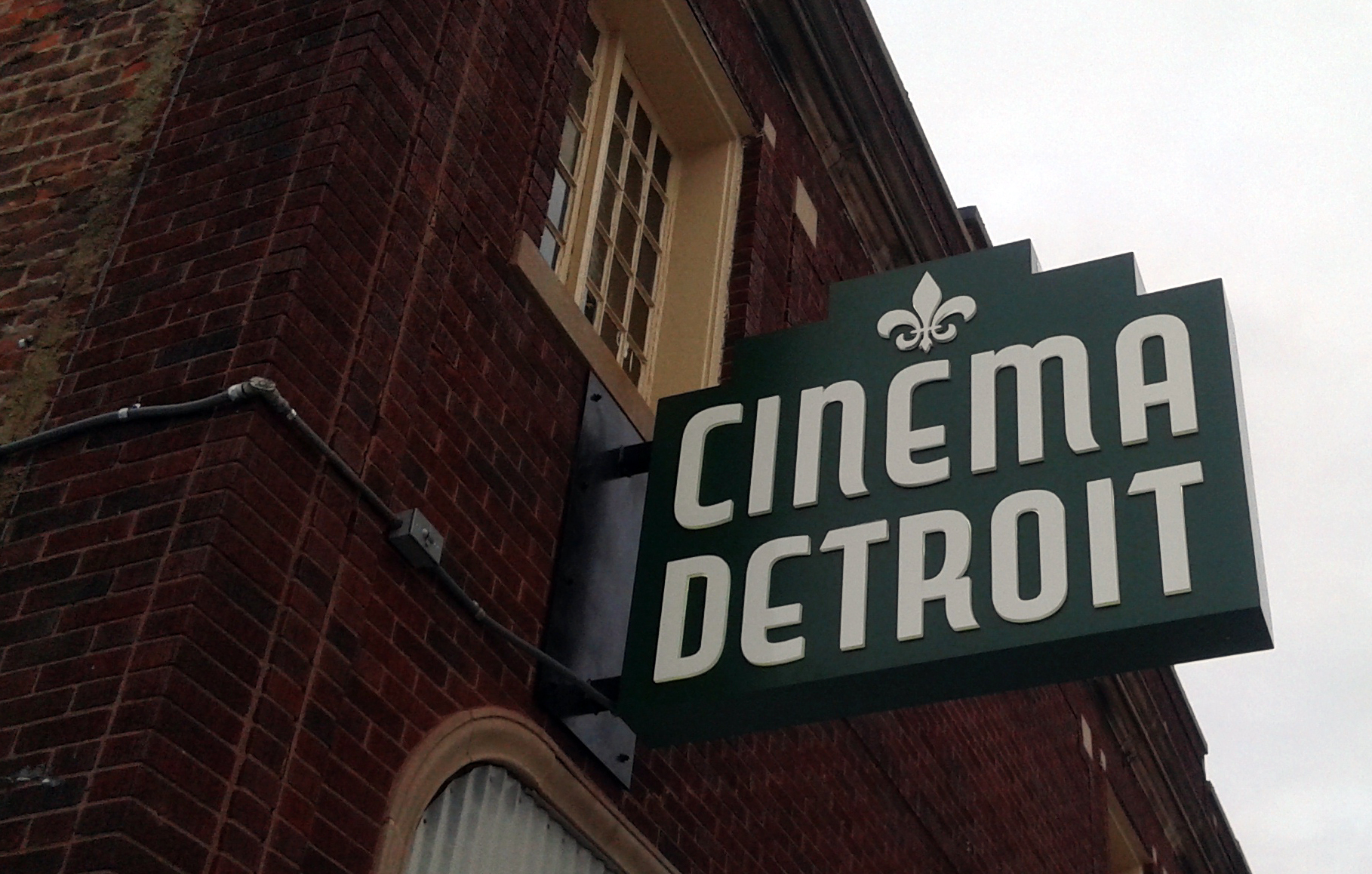 It's about the most common date there is. "Do you want to get a bite to eat and catch a movie?" Hard to improve on a classic, but downtown Detroit has some wonderful options so you can make your date in the D an experience that is sure to stand out.
Wright & Co. - 1500 Woodward Avenue - Second Floor
In the heart of downtown you'll find a truly tasty and unique dining experience at Wright & Co. This gastropub, a type of restaurant known for high-end cuisine and a refined cocktail selection, is the creation of Dave Kwiatkowski and Marc Djozlija. Kwiatkowski is the owner of The Sugar House, a popular cocktail bar in Detroit. Djozlija's credits include his work as executive chef at Wolfgang Puck Steak and Wolfgang Puck Pizzeria & Cucina at the MGM Grand Detroit.
The style of Wright & Co.'s menu is small plates. The servings are just big enough that you can order something to split as well as something for yourself without feeling like you need to take a nap afterwards.
We started with an order of the fresh potato chips, which might not sound remarkable but they were delicious. A sort of reenvisioning of nachos, these chips are topped with melted cheddar cheese, scallions, tomato relish, and a generous amount of bacon. They didn't last long.
Then there was the crab and avocado toast, which is paired nicely with microgreens and a little tomato relish, though it was logistically challenging to eat. The toast is thin and crunchy and the crab and avocado mousse topping tall and smooshy. I'm sure watching me eat it was not an attractive experience and, while quite tasty, I don't know that I could recommend it for your date.
My spouse ordered the sirloin steak medium rare and it came out perfectly. Topped with a blue cheese sauce, the flavor didn't overwhelm the taste of the meat. Blue cheese is often strong but Wright & Co. manages the pairing well.
Dessert was butterscotch pudding served in a charming jelly jar. I have to say, I haven't had butterscotch pudding since I was a kid. It managed to take me right back to childhood.
If you are able to partake of a beverage, there are several signature cocktails to choose from, and the staff is very willing to guide you to your perfect beverage off-menu as well.
The restaurant itself is a bit loud and was packed even in the early evening hours but you can still hear the person next to you. Wright & Co. doesn't take reservations, so plan to go out a bit earlier and make some time for chit-chat while waiting for your table.
Cinema Detroit - 4126 Third Street
When you think of movies in the D, you might think of the DIA or the late Ren Cen 4 Theatre, which closed down last summer. Cinema Detroit is the newest venue for independent film screenings downtown, offering many showings of a wide variety of movies.
Located in Midtown, Cinema Detroit plays everything from documentaries like "All Things Must Pass" about the decline and eventual closing of Tower Records, to comedies like "Hail, Caesar!", the Coen Brother's latest romp, to late night showings of "Rocky Horror Picture Show", a staple of the indie arthouse theater.
Cinema Detroit is owned by Paula and Tim Guthat, a couple who are completely dedicated to the art of the independent cinema and Detroit. You'll find them selling tickets and concessions in the theater before the show, always kind and eager to chat with you. They're also very active on Facebook, ready to answer any questions you might have about them, the theater, or films they have coming in the future.
Cinema Detroit also hosts several films during southeastern Michigan's own Cinetopia Film Festival, an international film festival that collects and screens the best from film festivals all over the world. Look for that starting June 3, but Cinema Detroit shows movies seven days a week with multiple shows a day. Tickets start at $9, with a student membership option as well!
At Wright & Co. and Cinema Detroit, you'll be transported to places that are atypical of your usual dating encounters. Why settle for bland dining experiences or standard predictable Hollywood fare? Just a short 15 minute drive takes you to two small businesses run by people who are truly invested in bringing rich culture to Detroit that will hopefully serve as the foundation for a great evening out.