UM-Dearborn College Student Elected to Inkster Council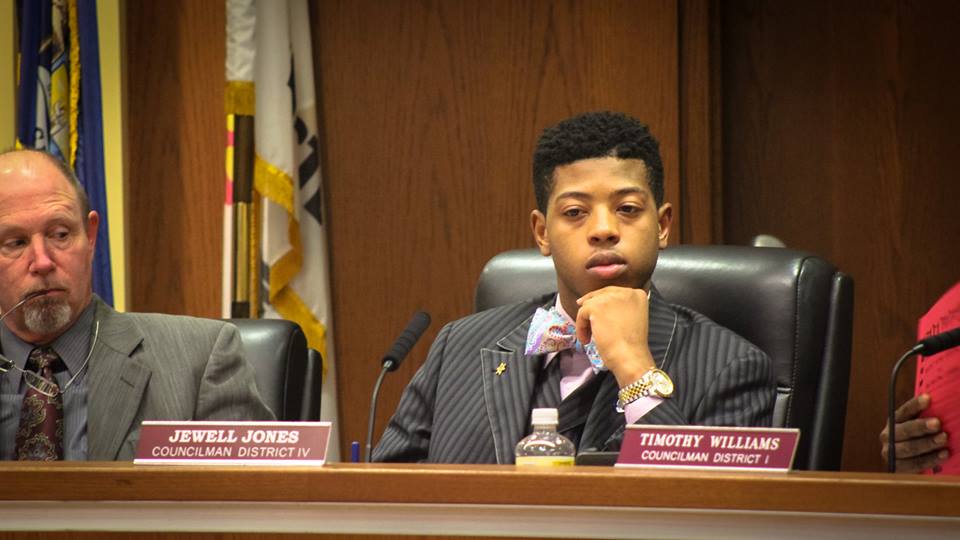 On November 3, 2015, Jewell Jones was elected Councilman of Inkster. He is a junior at the University of Michigan-Dearborn and is studying Political Science and Business Studies. He is currently in ROTC and wants to pursue a career in the military.
Jones, who is 20 years old, is the youngest ever elected official in the city of Inkster. Prior to getting elected, he served on numerous boards, including Public Safety, Economic and Community Development, and Parks and Recreational Services. He is also a part of the Inkster Citizen's Action Network, and the Board of Commerce.
Jones is a lifelong resident of Inkster. He has been active in the community since childhood. He was in numerous youth programs growing up, playing basketball, golf, tennis, and swimming.
Inkster sponsored an educational field trip for him to Washington D.C., which Jones says is partly responsible for his thirst to serve his community.Politics wasn't his original plan, but he knew improvements were needed in his city.
Jones plans to focus on helping veterans in Inkster and the surrounding areas. One of his main goals is to encourage citizens to do more and help others outside of their own neighborhoods. Jones volunteered at a veteran's shelter in Detroit last Christmas. To Jones, no good deed is too small.
Share it now!