Highlights of the Auto Show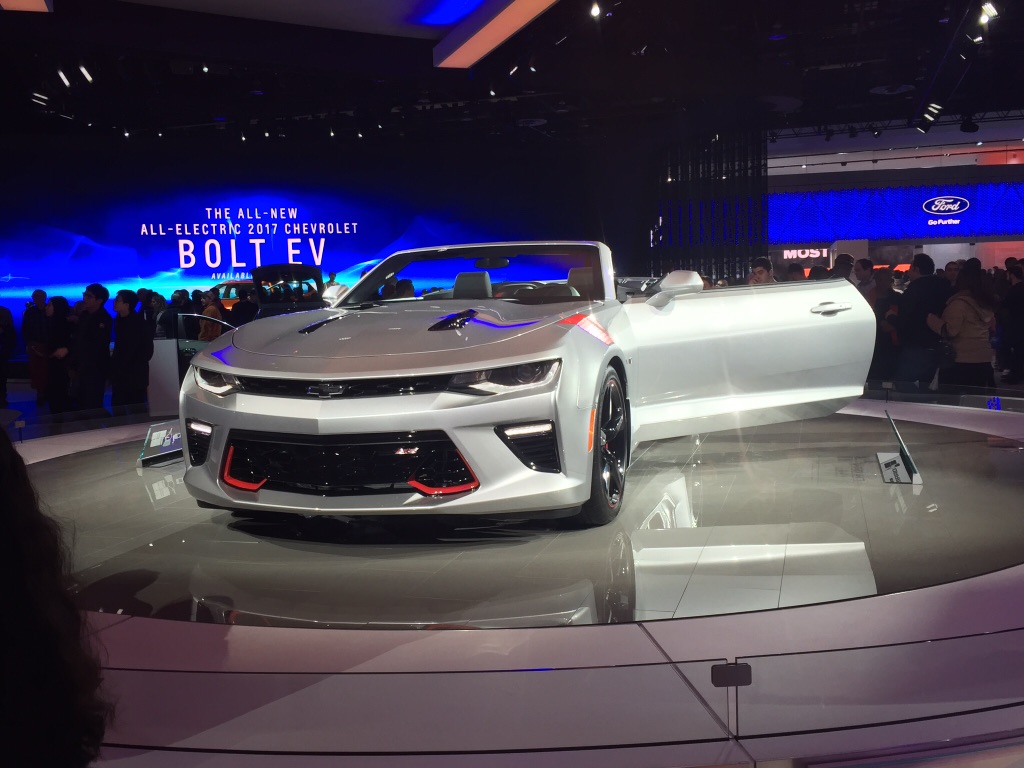 Photo published with permission
The season of the North American International Auto Show always offers some promising new concept or continuation. This year didn't fall short of expectations. Each brand had something to brag about, whether it was the new and improved line-up to a drawing brought to life. Tables with different hands-on exhibits and show-cases of engines and different 3D-printed prototypes kept both adults and children entertained. A transparent car was also on display which showed all the inner workings, making many mechanics drool.
Just a few of the cars featured were the stunning BMW i8, the gorgeous Falcon F7, and the new concept car, the Buick Avista, a rear drive, twin turbocharged 3.0 liter V6 engine with 400 horsepower. Also featured was the 2017 Cadillac XT5, which is going to replace the retiring SRX. It is larger and lighter weight with a 3.6 liter V6 engine.
Environmentalists appreciated the Chevrolet Bolt, an electric car with an estimated range of 200 miles of driving. Audi showed off the hydrogen fueled h-tron concept, using stacks of fuel cells to generate electricity. A personal favorite of mine would be the new Fiat 124 Spider which is a collaborated effort of Mazda and Fiat. It comes in either a six speed manual or automatic with a 1.4 liter, turbocharged four-cylinder MultiAir engine that has 160 horsepower and 184lb of torque. Another concept to keep an eye out for is the Acura Precision Concept, a sporty looking four-door sedan. The Lexus Lc 500 was another jaw dropper this year, the coupe is said to have the new platform for future rear wheel drive vehicles. The concept truck the Nissan Warrior was a hit, warenteeing a lot of onlookers and fans. The Ford Raptor may finally have some competition in the truck world. All in all, it was an exciting way for auto fans to kick off the new year.
While the car show is known for mainly cars, the motorcycles this year, from the classic Indians to the well-known Hondas, were also well worth the audience's' attention.
Share it now!