The Hawks Continue To Fly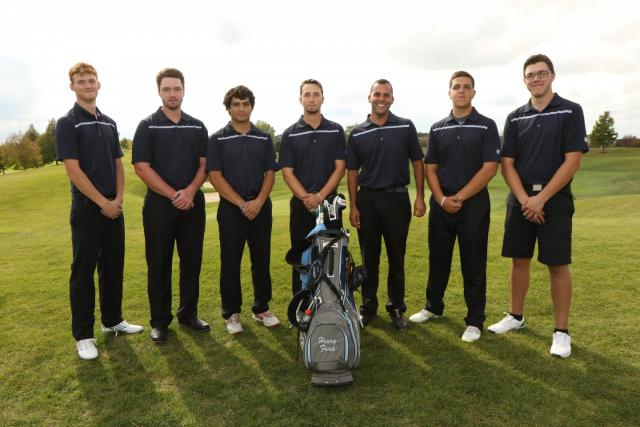 Photo Courtesy of Hawks Athletics
With the leaves changing colors and the temperatures dropping, the fall portion of the Henry Ford Golf Team's season has concluded. They will be teeing up again in the spring.
The Hawks have had a few events since our last issue which included the final two rounds of the MCCAA Eastern Conference Championship. There were four rounds in total to decide the conference champion individual as well as the winning team. Taking home the team title was Mott Community College. This is the second year in a row that they have been crowned Eastern Conference Champions. Out of the eight teams that competed, Henry Ford finished in the middle at fourth place.
For the individual competition, sophomore and reigning state champ, Jake Kieronski was edged out of the top spot and instead finished in second place. Kieronski was +7 in the four rounds that counted towards the conference tournament. There were 44 golfers in total that qualified for the individual rankings. Other members of the Henry Ford team that placed were all freshmen including Conner Greenlee (11th), Trevor Monaco (23rd), and Robert Salter (26th).
The annual invitational hosted by Henry Ford was held at the Lakes of Taylor Golf Club in Taylor, MI, and the Hawks really came out to play at home. With thirty-seven golfers in the field, three individuals placed in the top ten. Those three were Kieronski (2nd), Greenlee (4th), and Monaco (6th). With them leading the way, the team finished in second place behind Oakland Community College.
On September 25, Jake Kieronski took home first place at the Sam Kromer Invitational in Port Huron, MI. He won by two strokes with a score of 72(E). This was his second victory of the fall. The team as a whole finished third.
The Hawks will be working hard to get ready for the spring portion of the season and we will be waiting to see if Kieronski can defend his state championship title.
Hawks Golf Team: Logan Charlton, Conner Greenlee, Jake Kieronski, Trevor Monaco, Robert Salter, Alexander Williams
Share it now!