Dancing Full Circle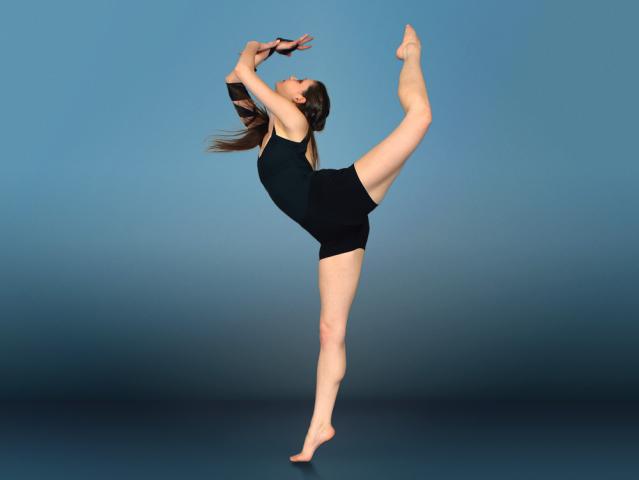 Photo courtesy of Full Circle Dance Company
The Full Circle Dance Company was founded in 1994 and offers a class at HFC which normally consists of 10 to 20 students, in which the choreography of guest artists, faculty, and students is taught and rehearsed. Although the Dance Company does not compete, it does have several concerts and performances on and off of campus, and has participated in the American College Dance Regional Festival annually for the past 15 years.
Although many argue that dance is a sport, Diane Mancinelli, teacher and former director of The Full Circle Dance Company, adamantly disagrees saying, "Dance is not a sport. It is a performing art, like Theatre and Music. It is my hope that through observing Dance, audiences are moved and stimulated to think and feel about aspects of life in ways that they have never experienced before. I don't believe that we should make the arts competitive. They are rather for sharing and bringing people together." Although dancers often perform physically arduous tasks, Mancinelli argues that the goal is to convey emotion, not to score points or win a competition. The Full Circle Dance Company allows students to fully experience the art of Dance and grow as a performing artist with the emphasis on the importance of conveying emotion.
Sonya Tayeh, an alumna of The Full Circle Dance Company, has proven to be especially successful at conveying emotion through her choreography. After leaving HFC, she went on to earn her BFA in Dance at Wayne State University. Tayeh now teaches and choreographs around the world and has won several awards including an Emmy nomination for her choreography on the television program So You Think You Can Dance. Tayeh also won an award for her choreography work on Kung Fu off Broadway. She now works with the Martha Graham Dance Company, a world renowned company that tours internationally.
Dancing provides several long term benefits to participants and helps provide a constructive outlet for emotions. Mancinelli states, "A dancer can make her/his spirit soar by expressing emotions and communicating to an audience through human movement, with the body as his only instrument. At the same time there are health benefits from keeping the body in good condition, such as increased fitness through greater strength, endurance, flexibility, and balance. Overall body control is developed because, unlike any athlete, a dancer must be able to execute any movement that the choreographer wishes." Like all performing arts, Dance allows students to exercise both their bodies and minds while also having fun.
The Full Circle Dance Company provides an opportunity for students to grow as artists and fine-tune their dancing skills. The faculty at HFC and guest dancers work together to help prepare students and give them the skills they need to reach their goals.
Share it now!