College to Drop MoodleRooms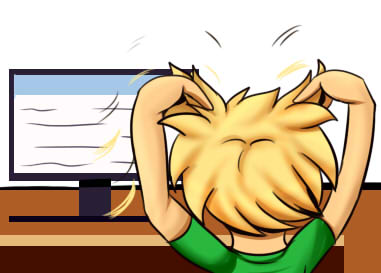 Illustration by Parrish Broadnax
HFC has decided to end its partnership with MoodlerRooms by not renewing its contract with the online educational tool. If you have taken a few classes at Henry Ford, it is likely that you are already familiar with online coursework. The Learning Management System (LMS), MoodleRooms, is an open source software program that has been fully implemented for student and faculty use since August 2013. Many classes require work on MoodleRooms as a result of the integration of technology into the classroom. HFC's contract with MoodleRooms (which is owned by Blackboard) will be over on June 30. The Instructional Technology Committee (ITC) is currently exploring other LMS programs.
In the winter semester of 2015, HFC's Infrastructure and Surveys Team gathered information regarding MoodleRooms, and included in the report were statements by college professors. One in particular read, "Words cannot express how frustrated I am with MoodleRooms. I'm tearing my hair out trying to figure out grades with this ridiculously complicated, jargon-laden, incomprehensible Gradebook." Professor Scott Still shares this belief and calls MoodleRooms "a cumbersome program." Still elaborates that the upgrades are out of the control of the college, "they're constantly rolling out these upgrades," he states. The MoodleRooms system is upgraded twice per year and it is on their own time table. So what is happening in these upgrades? It seems that no one knows. Adam Cloutier is the director of the Teaching and Learning Services Division at HFC and he describes the process as necessary to figure out what has been changed: "Three designers have to look throughout MoodleRooms to find any differences." He mentions that students and faculty will also often call in complaints after an upgrade has occurred. However, this is typical of any technological upgrade and he has reported minimal complaints regarding the most recent update made on October 15.
All the data for the college is held on WebAdvisor. To allow MoodleRooms to integrate with WebAdvisor, something called a "bridge" is necessary. This bridge costs about $46,000 a year and it is expected that switching to a different system will bring down the cost of this bridge.
There are currently three programs competing to take the place of MoodleRooms at HFC. They are Canvas, Desire to Learn, and E-Think. English instructor, Betsy Cohn, weighs in on these options, "I could live with it either way." Cohn is a proponent of online education and helps describe the process of transitioning programs. There will be an overlap, from MoodleRooms to the next program, that will require staff training on the new platform. There is also what is referred to as a "care group" that has piloted all past transitions (Blackboard to UCompass, UCompass to MoodleRooms, and now, MoodleRooms to whatever system is chosen next). Professor Still wants to clarify that no matter what company is chosen, the transition will not be instant. "It will probably take about 18 months to fully switch over to a new system."
A few faculty members have already begun to test out the proposed replacement programs. E-Think is actually a Moodle-based program but is hosted by another company on a different site. All three programs have varying pros and cons that will have to be sorted out. As we get closer to the end of our contract with MoodleRooms, staff will begin to present their preferences. A new LMS must be chosen by the end of this semester (fall 2015).
The online component of education is continuing to grow nationwide. The Board of Trustees passed a proposal made by Joseph Guido for 1.5 million dollars to explore online education last fall, though it was not disclosed over what period of time this money would be utilized. This begs the question: with all this investment into online services, where will the future of higher education lie?
Share it now!