Beauty and the Blight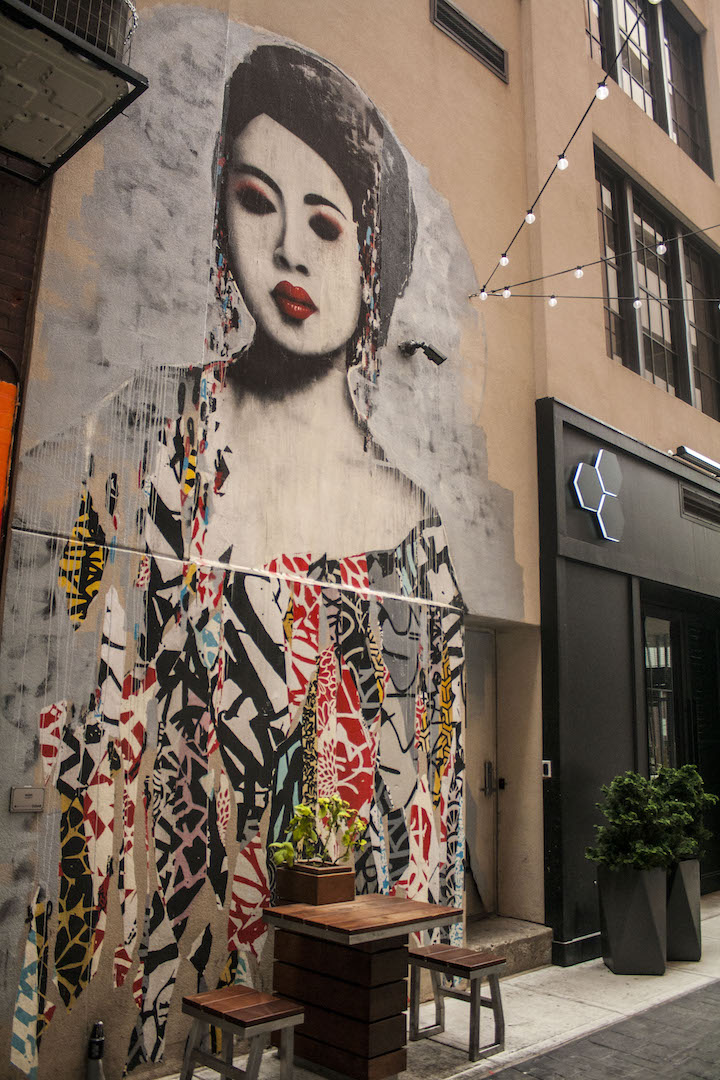 Too often in the media's portrayal of Detroit are we bombarded with images of decay, blight and despair. Images of entire neighborhoods, rotting and dilapidated, with homes charred and festering from neglect and arson have become the norm. Monoliths like the old Michigan Central Train Station and the Packard Plant, looming over the city, remind us of our past glory and our current failures in various aspects. This repeating scene has become synonymous with the city of Detroit, eliminating the idea that anything within Detroit city limits has been left untouched by the virus of blight that has seemingly infected the city, leaving nothing in it's wake.
So how do we change that narrative of a dying or perhaps, already dead, Detroit while not only defeating the negative stereotypes and stigmas that have become associated with the city, but also effectively combating and counteracting the damage being done to our communities both corporeally and in disparagingly caustic media coverage? I am often haunted by these questions when traversing my very own city and actually witnessing its decomposition. However, there is hope. Certain events such as the Belt Project and the Murals in the Market have stood out to me as explicit efforts to garner the cultural awareness and appreciation of Detroit's ever-evolving public art scene. Murals in the Market was an event where in just nine days, Eastern Market was transformed into a canvas where both local and international artists alike were given the opportunity to showcase Detroit and give rise to an important social, economic, and cultural movement. While the actual event happened some time ago — between the dates of Thursday, September 17 and Friday, September 18 — I took an opportunity to go to the area myself and explore these spectacular murals. Being an aficionado of street art even prior to hearing about this event, I was more than happy to go even though I was going to explore these murals on a cold, windy October night.
The weather hardly took away from these murals and their impressiveness. Some were truly indescribable while others captivated me to the point where I was barely aware that I was in the freezing cold. Images of bird-like women, elegantly dressed in vibrant garbs, staring entrancingly at the viewer still are etched into my mind. Ram and goat-like men dining on a feast of money, possibly a satirical representation of capitalistic greed, are portrayed in another piece that I cannot help but mention. Though it would be unfair to say that all of the art that I viewed was breathtaking and utterly gorgeous, these pieces were exceptional.
The market is not where my adventure into the public art scene ended. Somehow becoming aimlessly lost and finding myself on the wrong side of Gratiot, I stumbled upon The Belt. A work in progress that constantly changes in a fashion similar to Detroit itself, The Belt features amazing murals as well, most notably those of Shepard Fairey, a widely known street artist who is most known for his OBEY paintings, his accompanying clothing line, and the Hope Poster used during Barack Obama's 2008 Presidential Campaign. A mural of his trademark Andre the Giant painting is displayed on the side of a commercial building. In the alleyway, viewing the piece was a street art junkie's dream come true. Alongside works by Shepard Fairey, there was art emphasizing environmental crises as well personal pieces so beautiful that they made me envy those who had the skill to create them.
Driving back towards my neighborhood, the desolation began to gradually reappear and the despair set in again. How could we change this so that Detroit's beautiful landscape and culture could, once again, be represented? It dawned on me. The art community was actually doing that. Like many of the buildings that were bare and untouched and waiting to be transformed into a work of superb art, Detroit was filled with unimaginable potential and opportunity. With desolation and blight, came an opportunity to not only make art, but also have that art reflect the struggles and cultures of our city and its people. Art is a cure, with its ability to build, create, inspire and express so many vital things, it is exactly what Detroit needs. From our struggle will arise not only artistic opportunity and possible economic, educational, and cultural opportunity, but an overall transformation in the perception of our beloved home, both by us as its residents and those outside of the city. With art, where there was once blight, there will be beauty and that's the change Detroit both needs and deserves.
Share it now!