Who is Hawkster?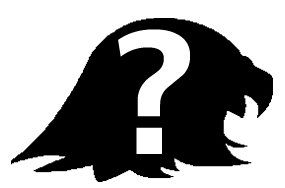 Graphic by Chloe Michaels
We are all Henry Ford Hawks. We are Hawks in our sports, our activities, and our achievements, but there is one Hawk who soars above, cheering us on. This is Hawkster the Hawk.
With the start of the fall semester quickly approaching, I took some time to sit down and get to know our school's mascot and see what makes this bird's brain tick.
First off, Hawkster wanted to address some rumors floating about. Hawkster is a hawk; not an eagle nor a falcon. When asked for three words that described the Hawkster, they replied, "Avian, feathery, and school spirit!"
Hawkster has hobbies, just like any other HFC student. Hawkster enjoys shaking their tail feathers and high fives. The enthusiasm is infectious as you watch Hawkster dance and greet people. They love it, you can tell!
When you see the Hawkster this school year, it may be at a sporting event, but they're sometimes hanging out on campus. Hawkster is going to be very busy, but if you do come across the Hawkster, please stop for a photo! Hawkster wanted to make sure everyone knew they could stop for a selfie.
"I don't bite! I'm a bird!" they said, "Take your picture with me!" They did warn, however, "I might be a camera hog, er, bird."
There's no doubt this mascot is ready for us to have a great fall. When asked for words of wisdom for the upcoming semester, Hawkster said, "Have fun and GO HAWKS! Ka kaw!"
Share it now!