Where Have All the Bus Passes Gone?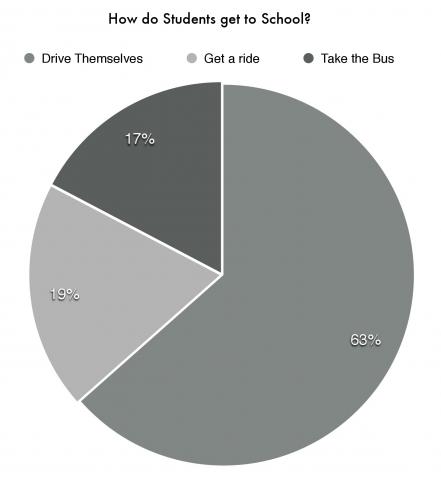 "It takes me two hours to get here by bus," says Henry Ford student Porscha Tate. I spoke with commuters waiting for the bus. Tate travels to and from Detroit in her fourth year at the college. "When I first started they [HFC] had bus passes," she continued.
When the bus passes were active, they could be purchased at the Welcome Center in increments of monthly, bi-weekly and weekly. These passes are the same that one could purchase from a transit center, only located on campus.
The issue was first brought to me by Diana Morales, Vice President of the Young Democrats Club. HFC used to provide bus passes as options for the students, but they do not anymore. All of our students commute and many travel by bus. Transportation is a vital need of students and I wanted to see what could be done about the loss.
Professor Steve Glazer was one to take notice, "I have a student who struggles to get to class on time each day. Her commute is an hour and a half. There should be consideration taken by the college for students in this situation." He presented me with a copy of the Support Services and Resources flyer for the Academic Year of 2014-2015. There is an apparent misprint in the schedule that claims that bus passes are available for purchase in the Welcome Center. I inquired in person and was assured they were discontinued.
Did the college drop a service they didn't deem important? It doesn't appear so. I spoke with John Satkowski who is Vice President of Financial & Auxiliary Services and he was able to give me data. Only three hundred passes were sold in the last year they were available. A low number considering the 13,836 students who have enrolled in the past academic year. Unfortunately for those dreaming up conspiracy theories, there simply seemed to be no demand for bus passes. In fact, Porscha Tate hadn't even tried to get a bus pass in her four years, even though she had heard of them. President Stan Jensen responds, "If students want bus passes, I can make bus passes available again." They were eliminated because they weren't being bought, according to Jensen. Jensen posits that "public transit is the larger problem (for students)," although that is another issue for another issue of The Mirror News. Satkowski states, "We are working on posting information on purchasing bus passes directly from the DDOT." I have contacted the Detroit Department of Transportation and if you are interested in bus passes, they can be purchased at the Rosa Parks Transit Center, but also at any CVS Pharmacy bearing the Smart Ride logo.
This graph is of one hundred students surveyed. Like all statistics, it is inherently flawed. For example, polling students near the parking lot would yield different data than if they were polled near the bus stop. However, charts are eye-catching and simple so here you have it.
Share it now!