Furious Seven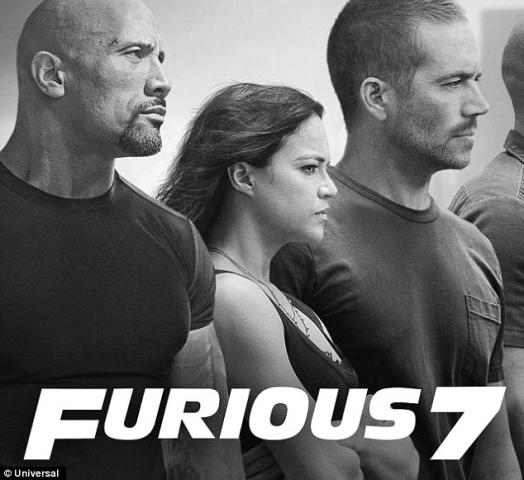 "I have family not friends." Driving fast and fight like your life depends on it.
Seeing the Fast and the Furious series gives me the insight up to this new movie but not seeing the whole series pushed me to watch this one. The reason I wanted to go and see this movie was to see how much of a difference it would be not having Paul Walker (playing as Brian O'Conner) in part of the movie. At first I thought it would be all bad but all that I knew I would be now stating to go and see it everyone you may change your whole outlook on the movie.
Late in the movie's production Paul Walker had died and was half way in to filming and his brothers Cody and Caleb Walker stepped up and took the roll as a double for Paul's roll as Brian O'Conner. With the crew and all the computer imaging they did an outstanding job with his character. The tribute to Paul Walker and to his character of Brian O'Conner was a tearful to some, it was a nice close to all that he has done and touching reminder of all the work he put into his job.
A friend of mind didn't really want to see but want with me, "I enjoyed seeing it. It was great action scenes and cannot believe how they got the cars out of the plane and the whole mountain scene was incredible."
If you are one of those kinds of people that like things zooming on by as fast as they can but "It is not all about going fast this time". Vin Diesel as Dominic Toretto said it best in the movie, it is not this movie has it all. From cars going fast but also fight scenes to no end. Each one just grabs you up and makes you wanting more.
It is all well worth the money to buy tickets to see. I guess, I am not the only one to think sense the Box Office Mojo has posted that it has made $113,600,000 from Thursday – Saturday and an estimate of $143,623,000 of from Thursday- Sunday.
Share it now!